Sleeping Kingdom series, The Vessel


I feel empty.
I sink into the silence.
I close my eyes. I listen.
Hollow sounds bounce off the empty walls of my insides.
There is a hum in my head.
I look at my hands. I follow the paths of my fingerprints. The image blurs.
I clench my fists so tightly until my knuckles turn white.
I taste the air. I draw air deep into my lungs, hold it... slowly exhaling until my head feels dizzy.
I feel a tingling in my fingertips.
I open my eyes quickly.
I am overwhelmed by the chill of the evening,
and emptiness.

Sacrifice a sleep to visit the Sleeping Kingdom!
It is very difficult to get into a role when you do not have much time. When I draw or write in a hurry, I feel that my focus leaves me every now and then. I distract myself because I'm stressed by the minutes passing by. Lately I've been drawing during breaks at work, 10 minutes here, half an hour there. I can't just carry on drawing because I have to get into character, and it takes time.
---
I can't be completely myself as I create, can I? I have to wander, to search. To listen.
Filling my vessel until it overflows.... then it is time to create. Then I have enough 'material'.
About the drawing
Today I have for you the work from the series 'Sleeping Kingdom'. I called the work 'The Vessel' and it was the word that kept popping into my head, while I was drawing. When I say this word out loud, I never literally have a 'vessel' in my head but a shaman figure always comes to my mind.
A dark figure dancing in its strange costume, in a trance, filling itself up like a vessel.
---
I think, it is possible to find a link to everyday life. Many people proudly refer to themselves as self-made people. This has always made me wonder. How much of ourselves is in us? How much do we take from our surroundings, and how much do we really give?
I have to admit, I treated this drawing quite cruelly, I might even call it a 'stress relief tool'.
As I have an overwhelming amount of responsibilities at work this month, I used every 5 minutes to draw for a while, but as I was feeling the pressure (because, you know, I can't just sit here and draw!!! as there is so much to do!!!) I thought I'd have a bit of fun. So! I used watercolours and watercolour pencils in addition to my favourite cheap black pens. I think I missed the moment when I should have finished and left the work as it is, but my head has not been my ally this week :)

Have a lovely weekend!
Yours,
Strega Azure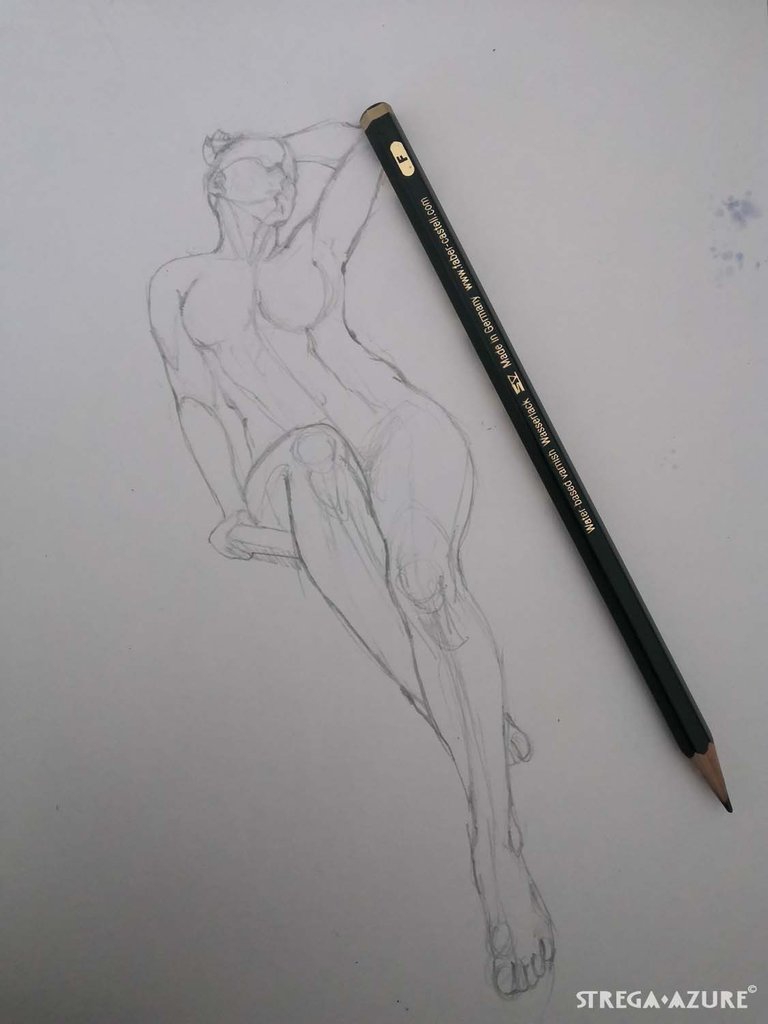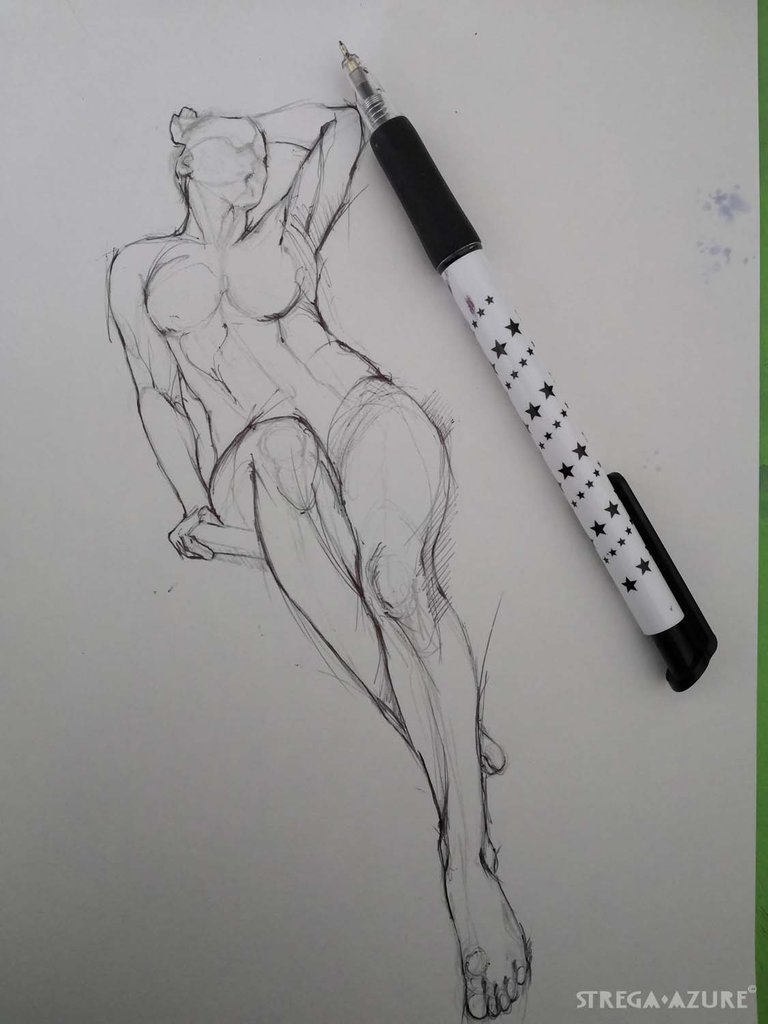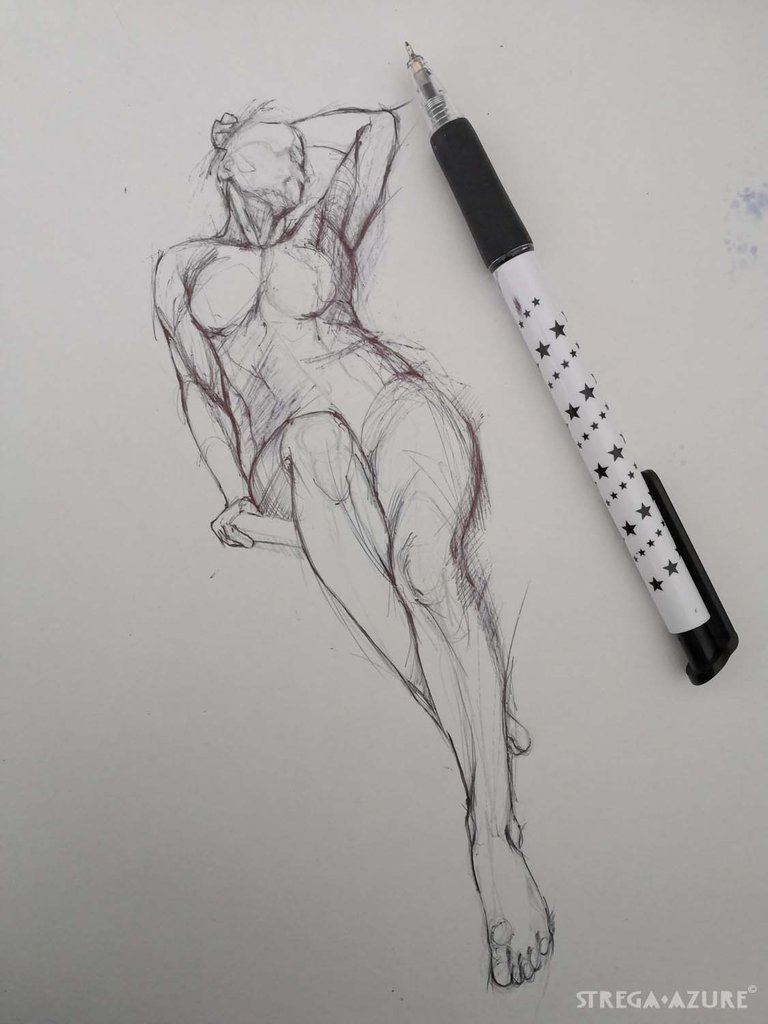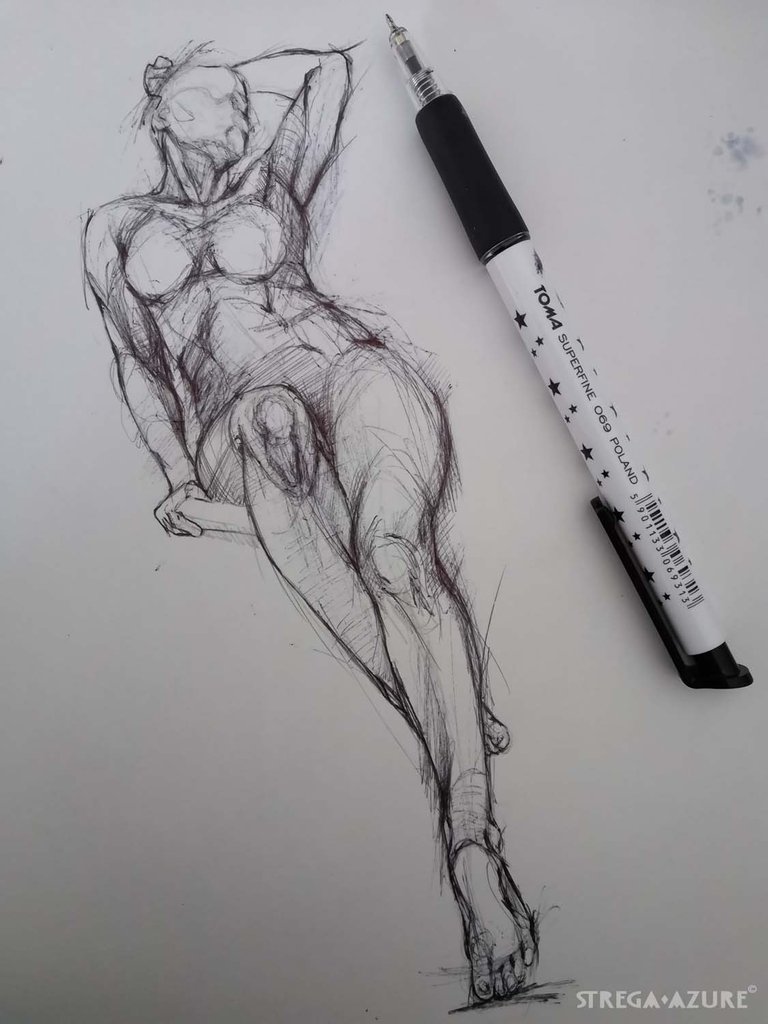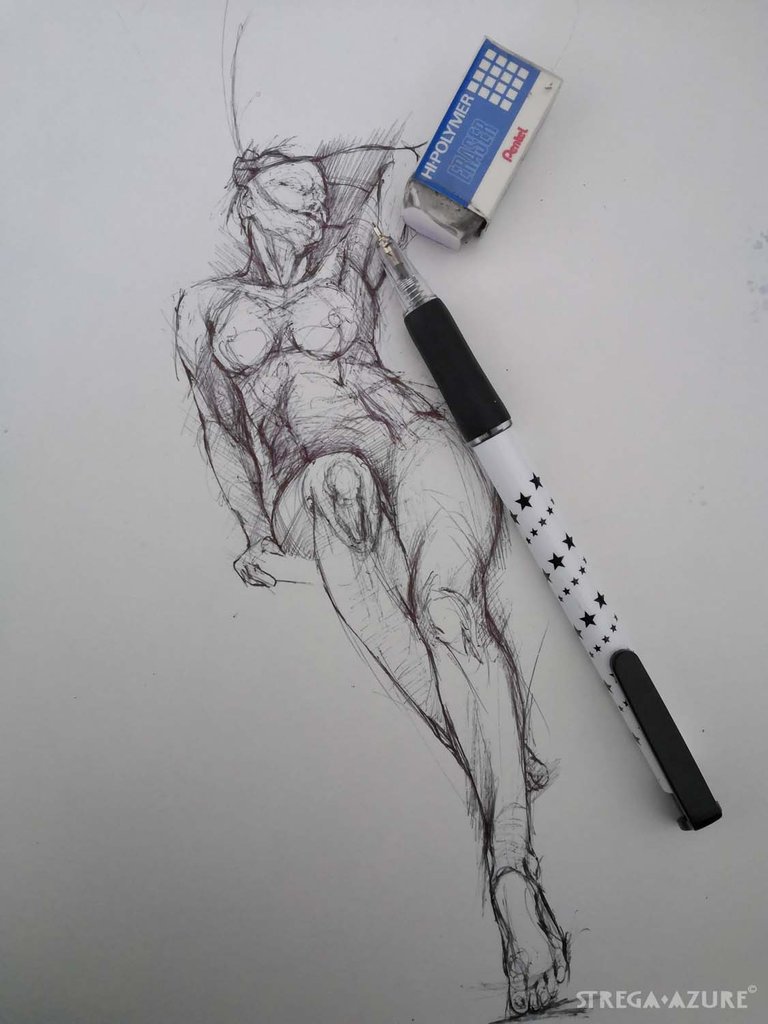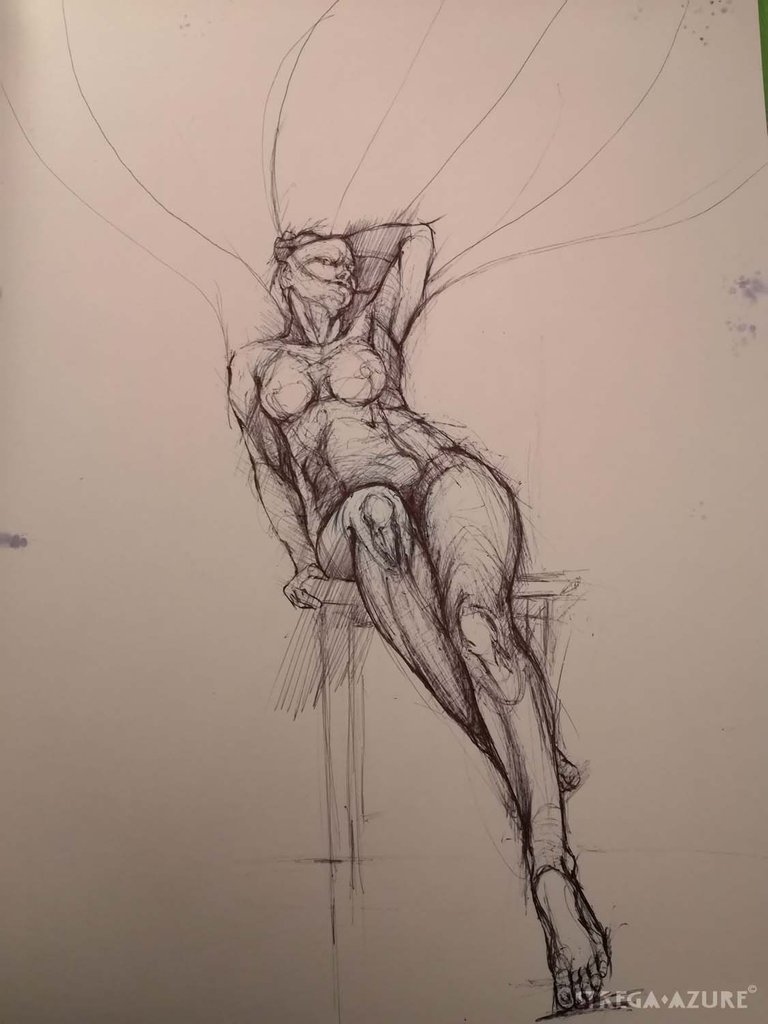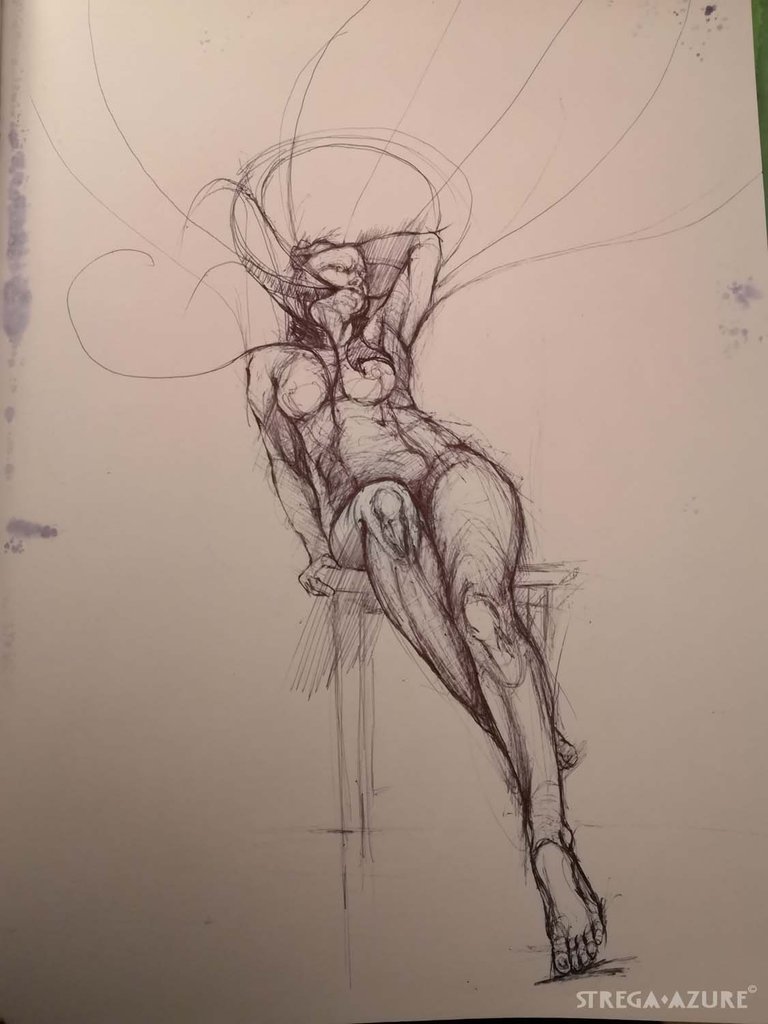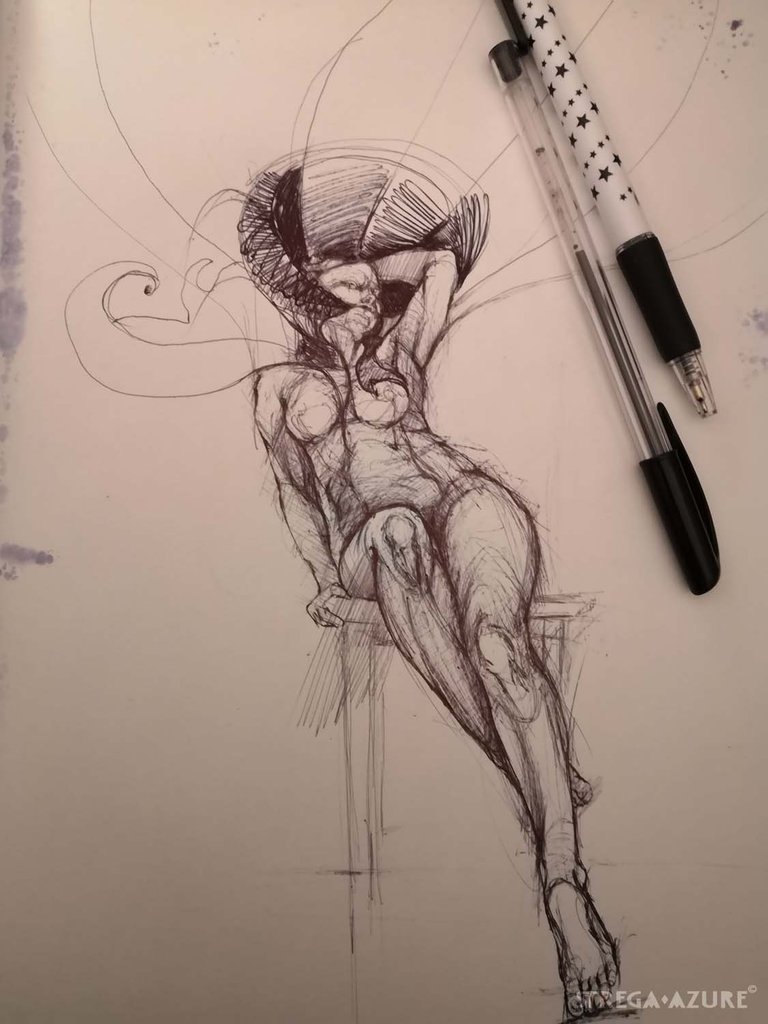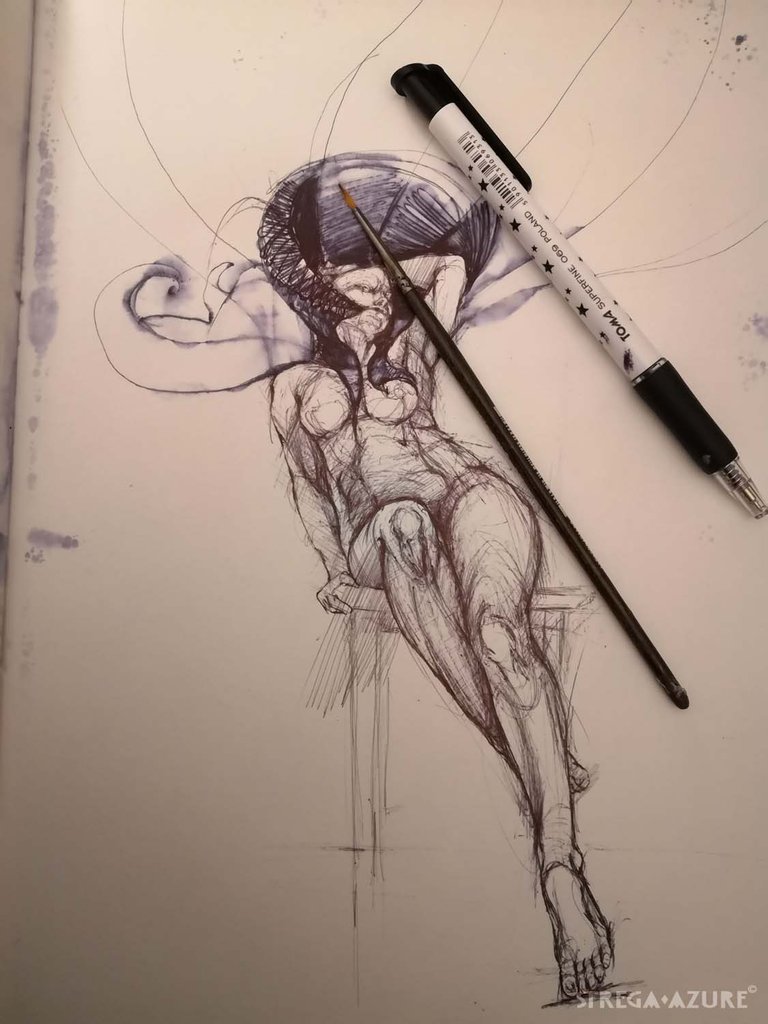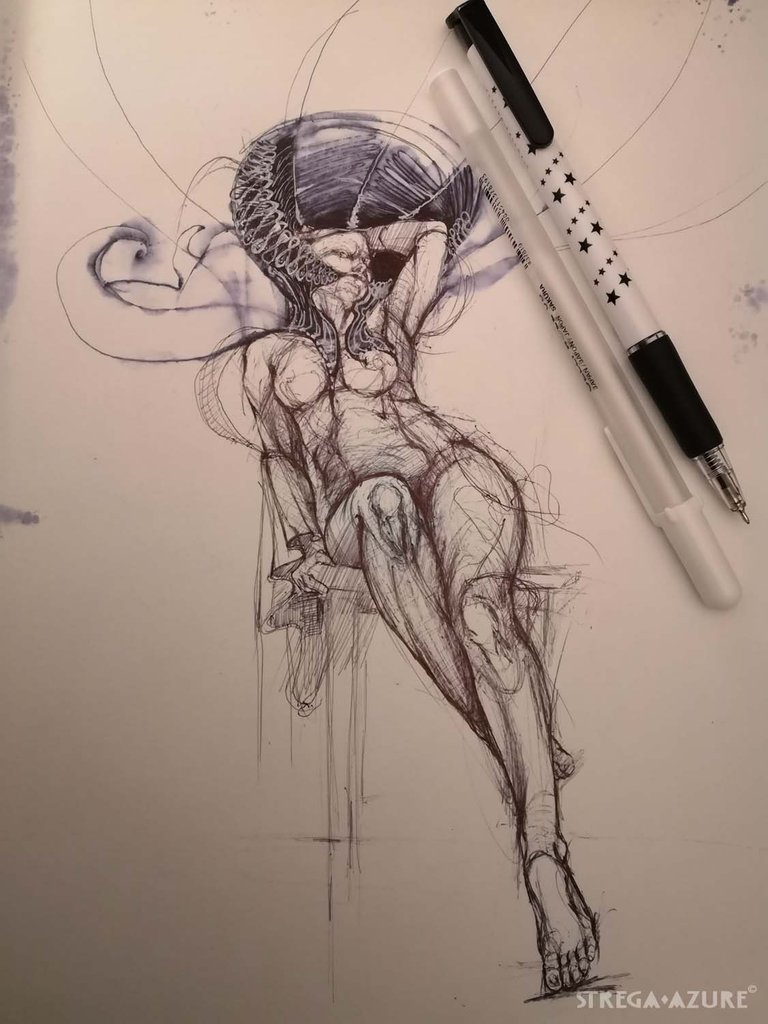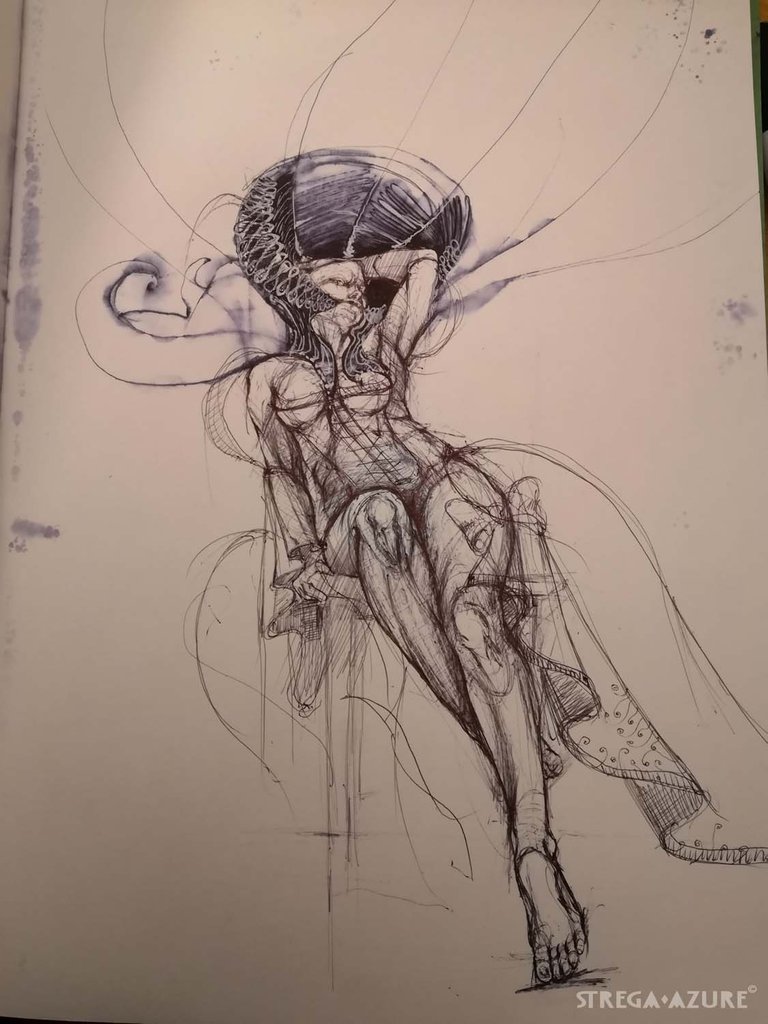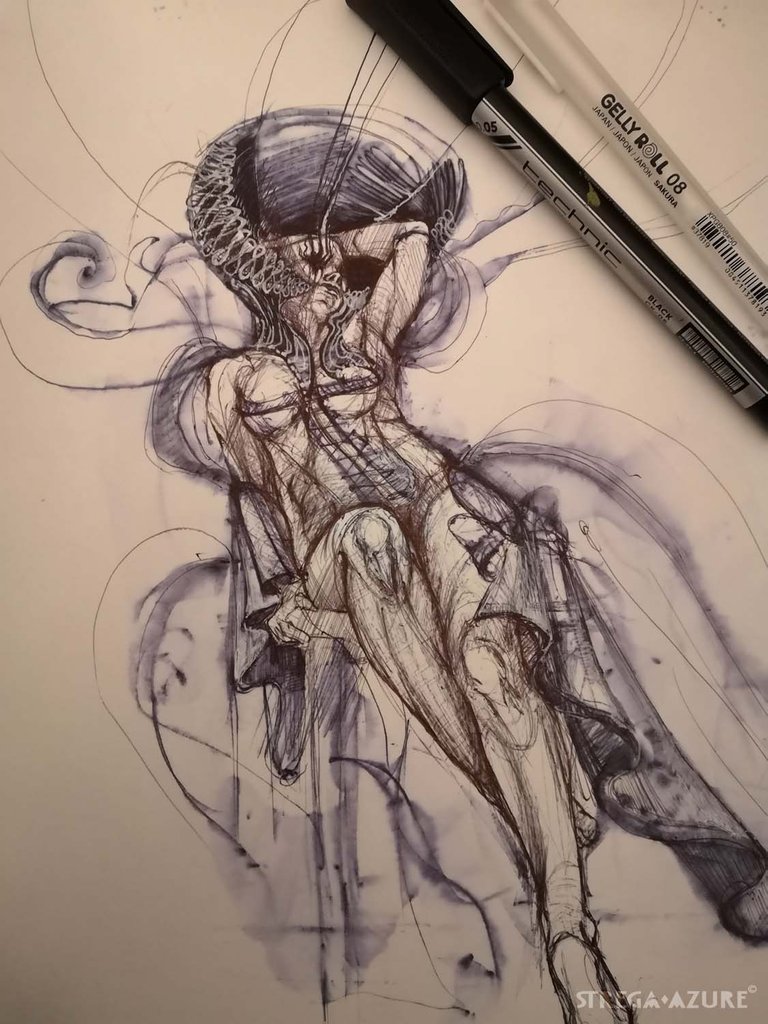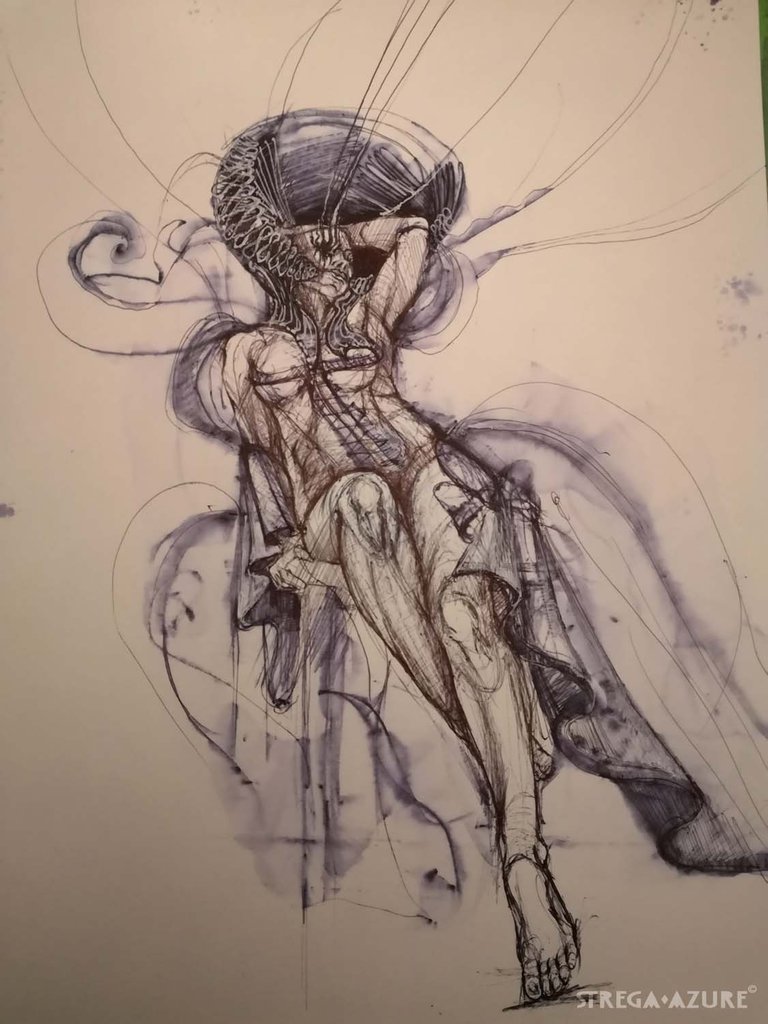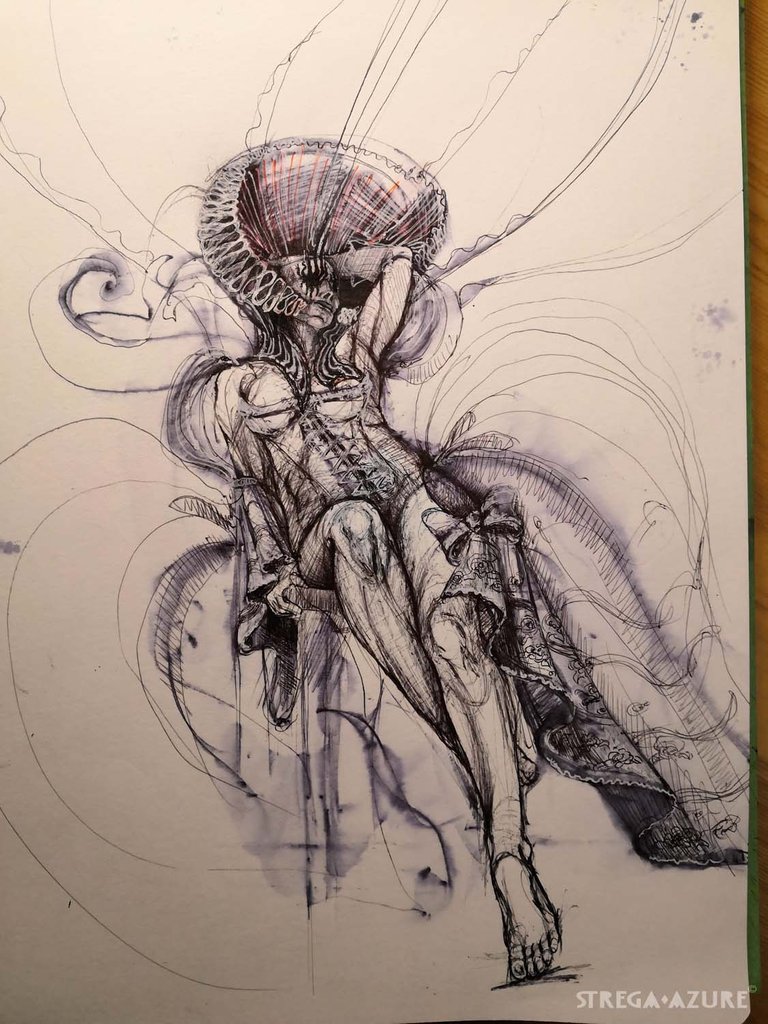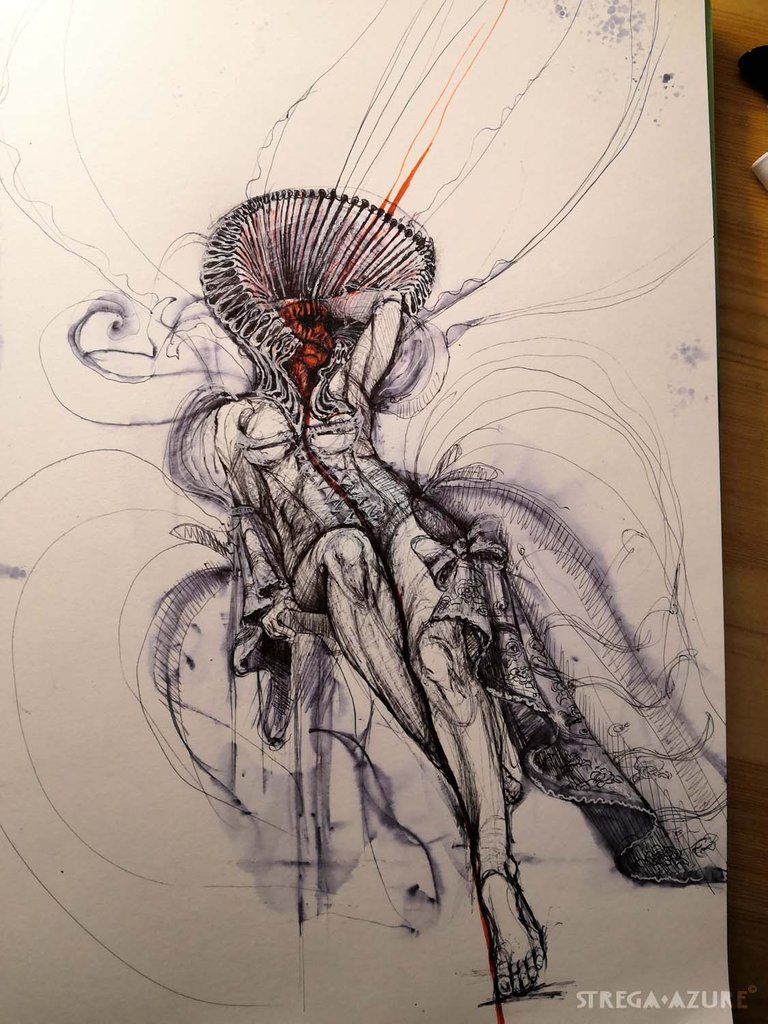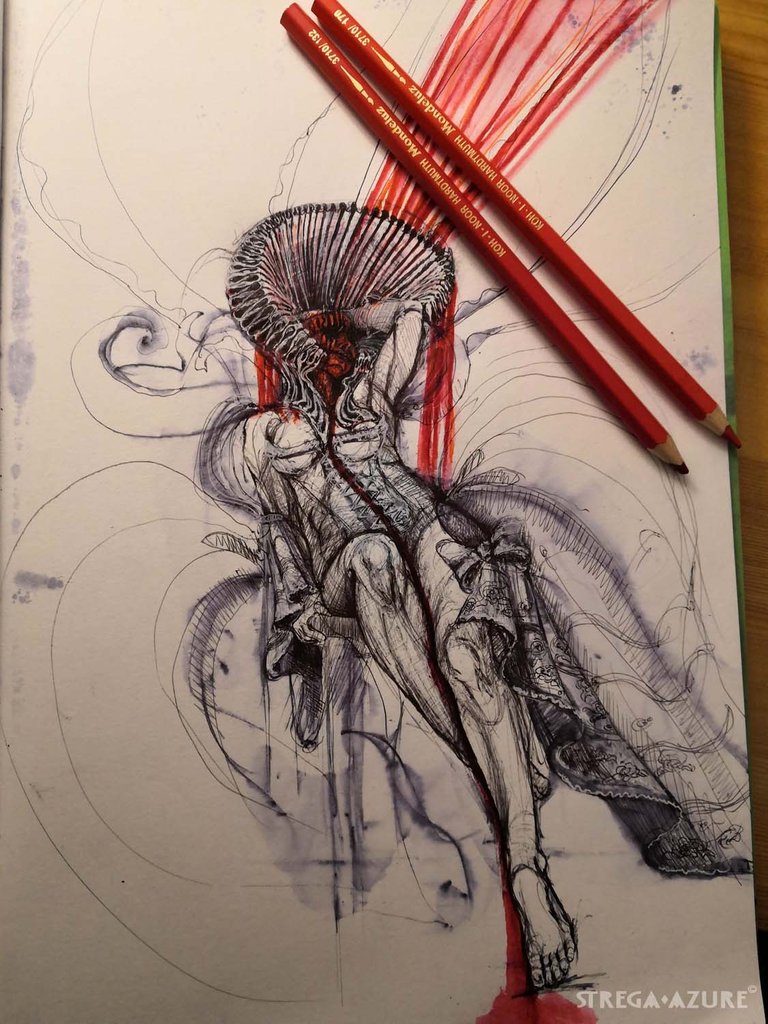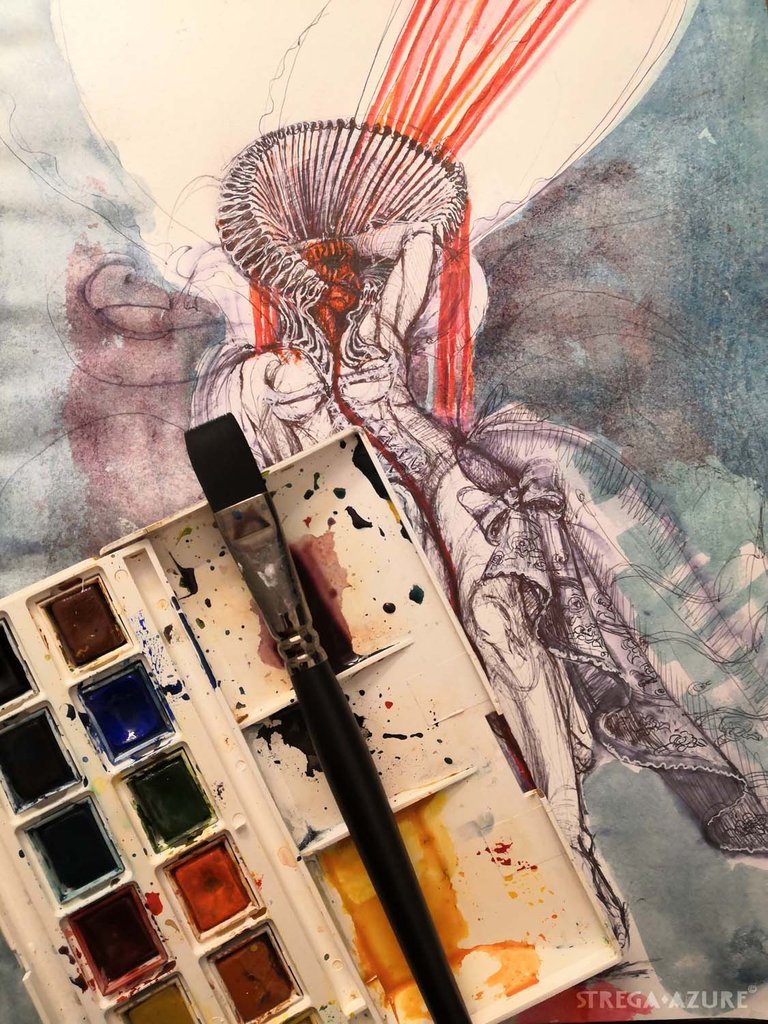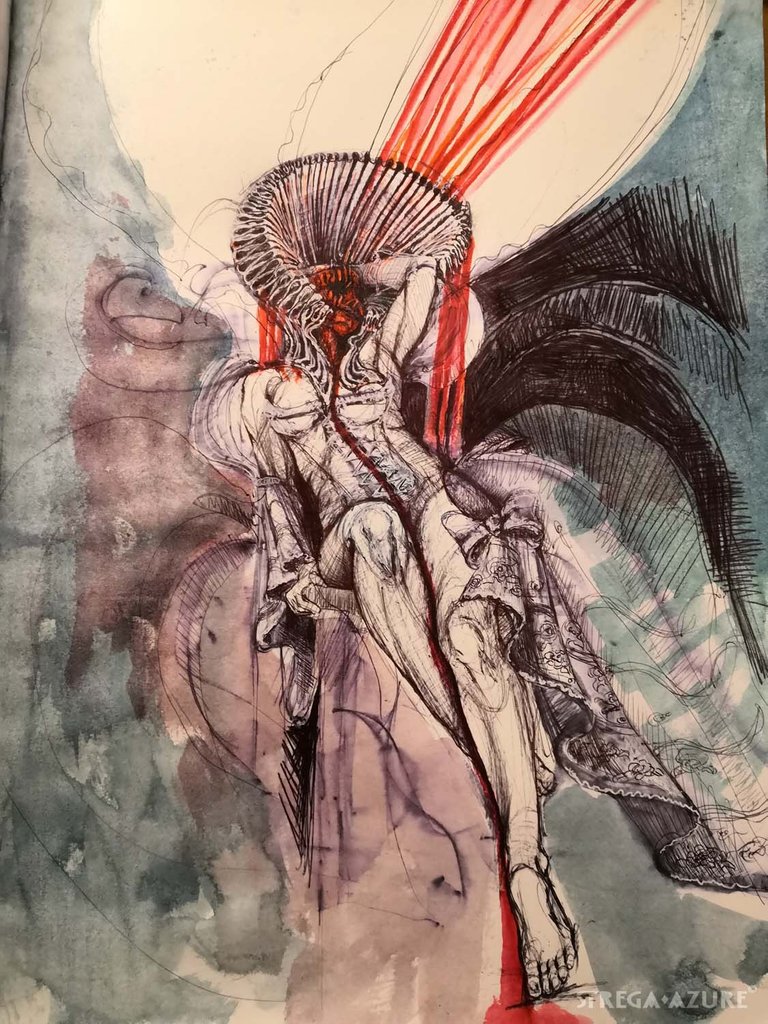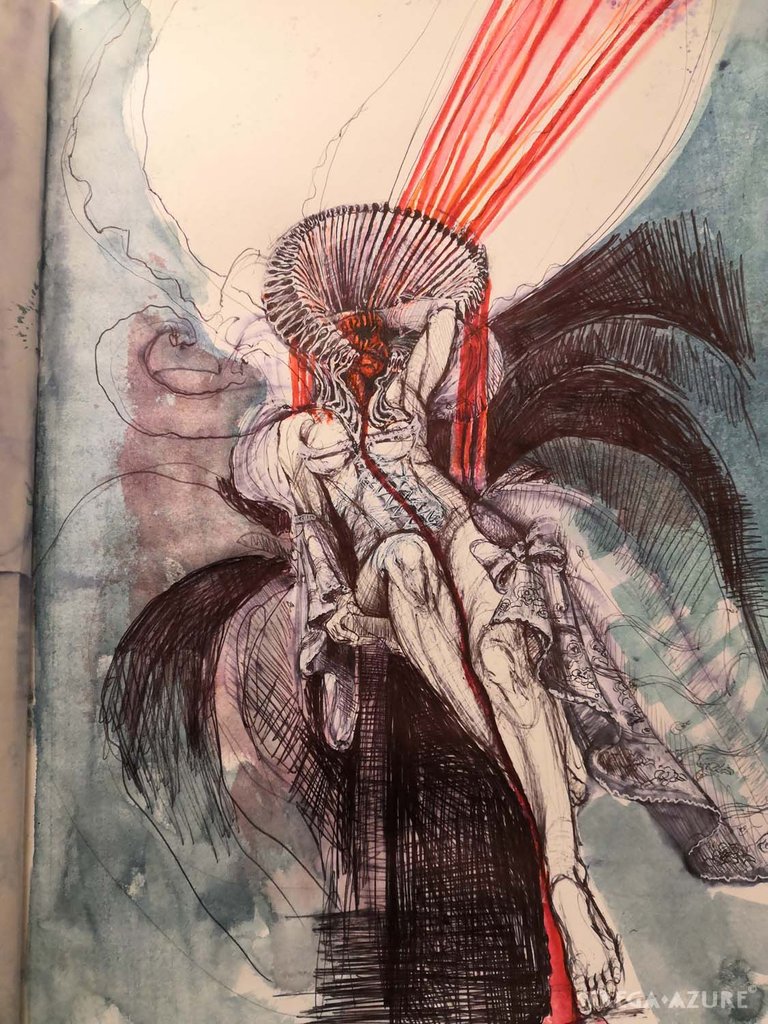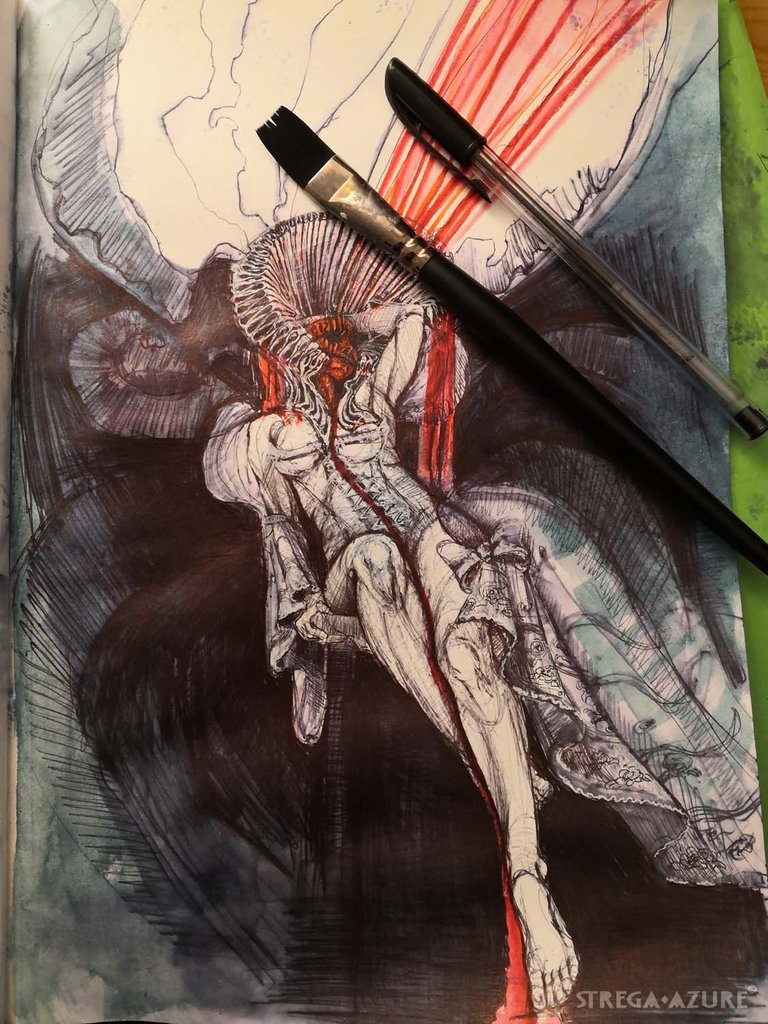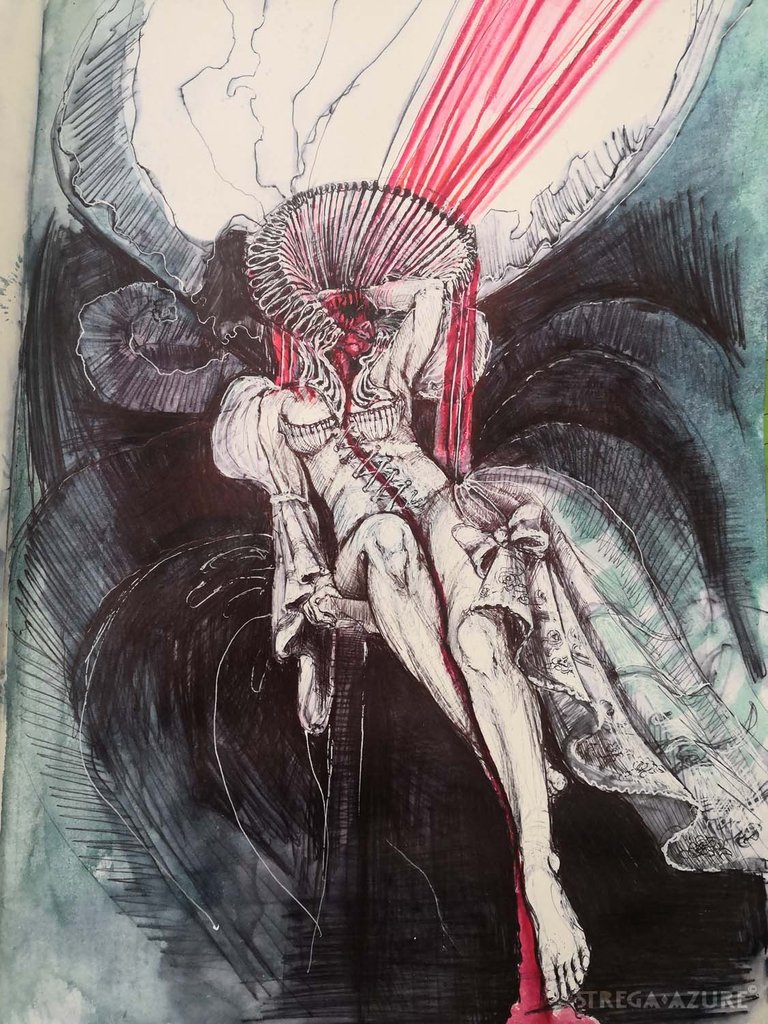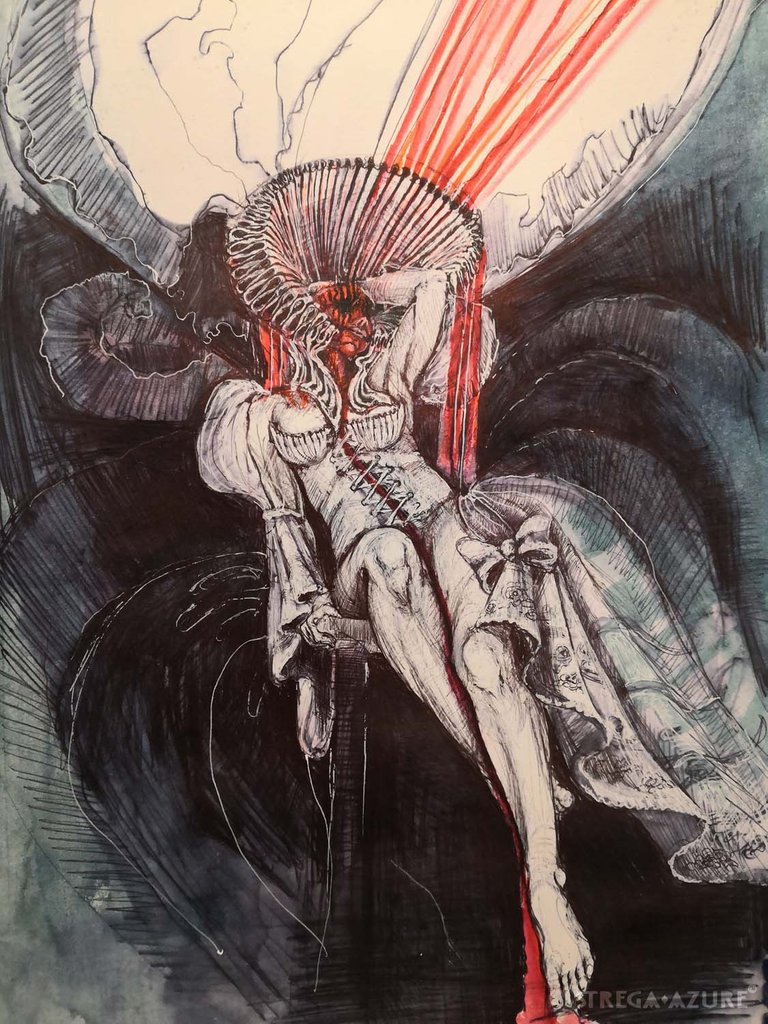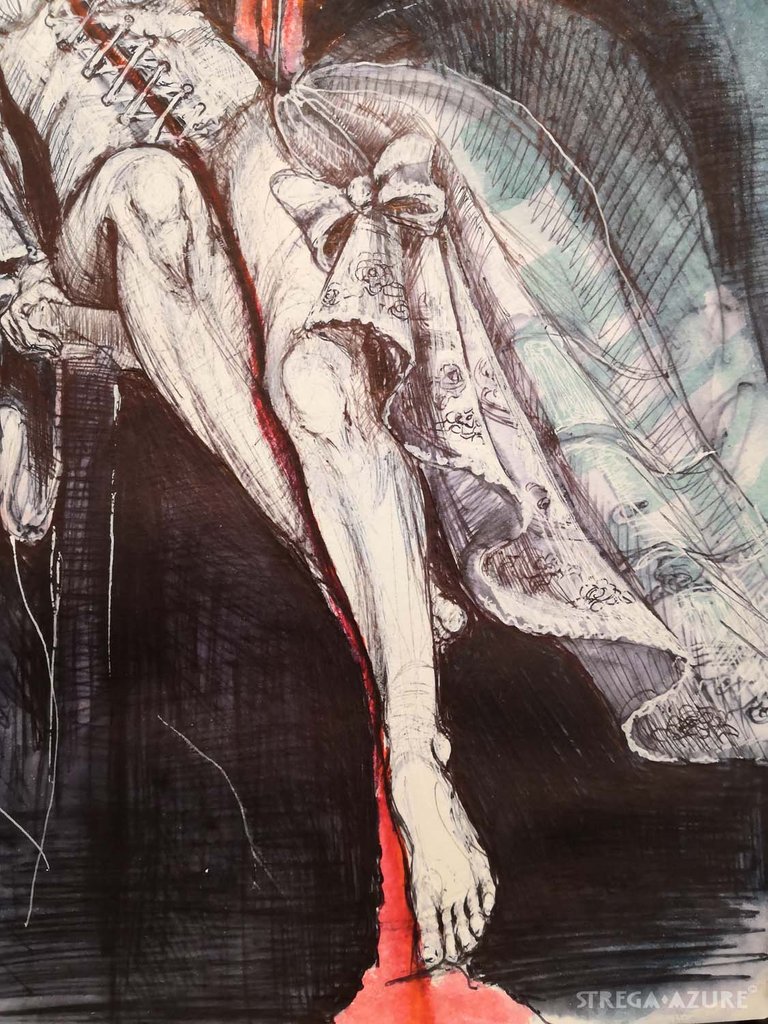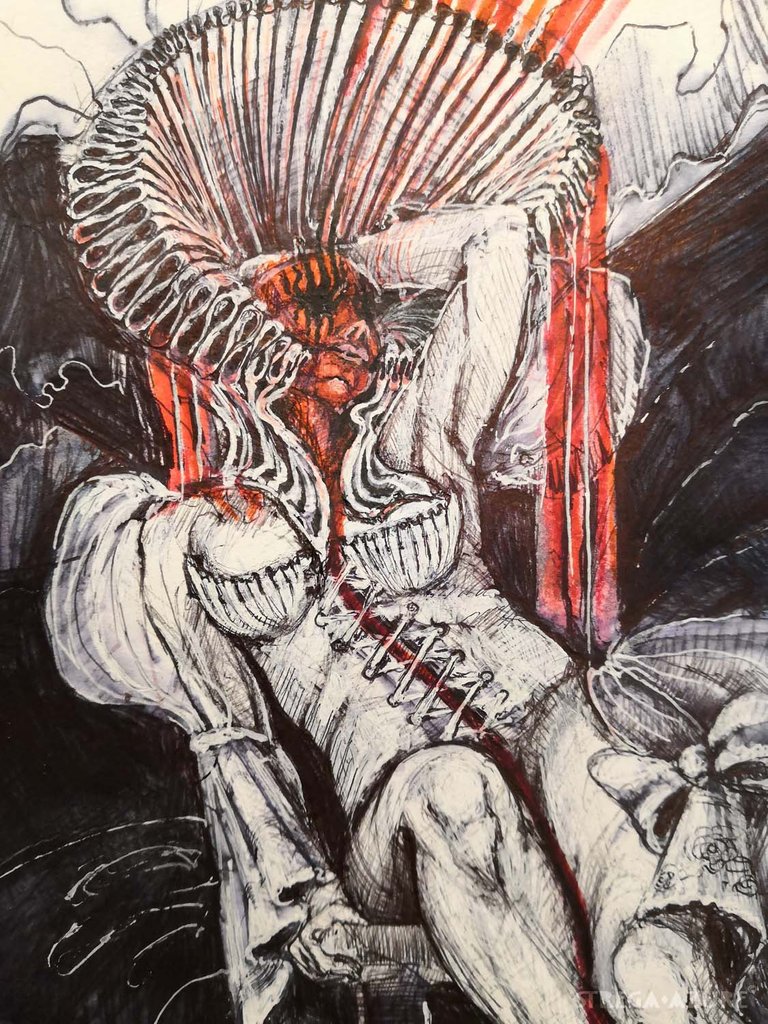 Drawing & pics if not stated otherwise, are my authorship,
all rights reserved @strega.azure ©
---
I've used 'F' pencil, 'toma' black pen, noname - tesco black pen, white Gelly Roll 08 by Sakura, waterproof ink-pen 'technic' by Rystor, watercolours Daler -Rowney and watercolour pencils by Koh-I-Noor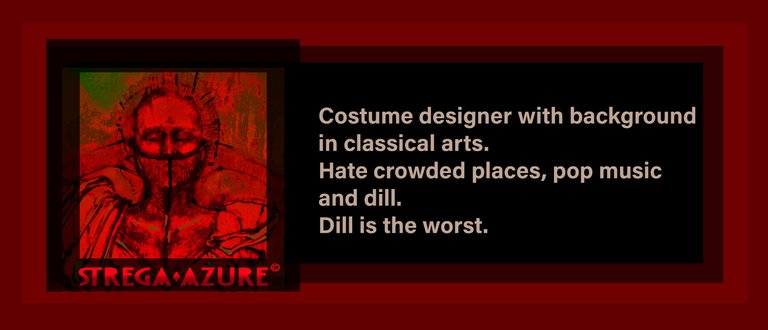 ---
---