Mono Monday Buildings
Mono Monday Buildings
Is it just me or do the week roll by so quick its Monday again so that means for me a Mono post, and for this week I will focus on buildings, Starting witht he Seamans Bethel Building in downtown New Bedford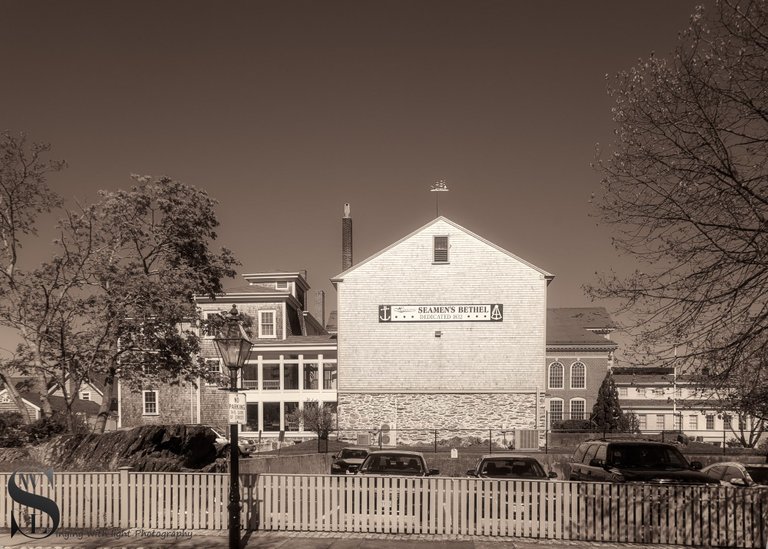 Sony A7iii 25mm F8 1/640 Sec ISO 100
Click here to view larger



The Seamens bethel is a chapel at 15 Johnny Cake Hill, and was built byt he New Bedford port Society, and was completed in 1832.
if you have read Moby Dick, and remember mention of the Whalemans Chapel, that was actually based on this chapel the Seamens Bethel
Built by the New Bedford Port Society, it was completed on May 2, 1832. It is a contributing property to the New Bedford Historic District, a National Historic Landmark.
The Seamen's Bethel was specifically constructed for the many sailors who called New Bedford their home port (mostly whalers), who considered it a matter of tradition that one visited the chapel before setting sail.[1]
Some changes were made when the structure was repaired after a fire in 1866. The names of New Bedford whalers killed, and later all area fishermen, are noted on the walls of the bethel.
In 1996 the Seamen's Bethel, along with the New Bedford Whaling Museum (located across the street), the historic district and other icons of New Bedford whaling were collectively made into the New Bedford Whaling National Historical Park.
Next up is a building in not so great shape the remnants of the White's factory in Acushnet, a former water powered cotton mill built in 1799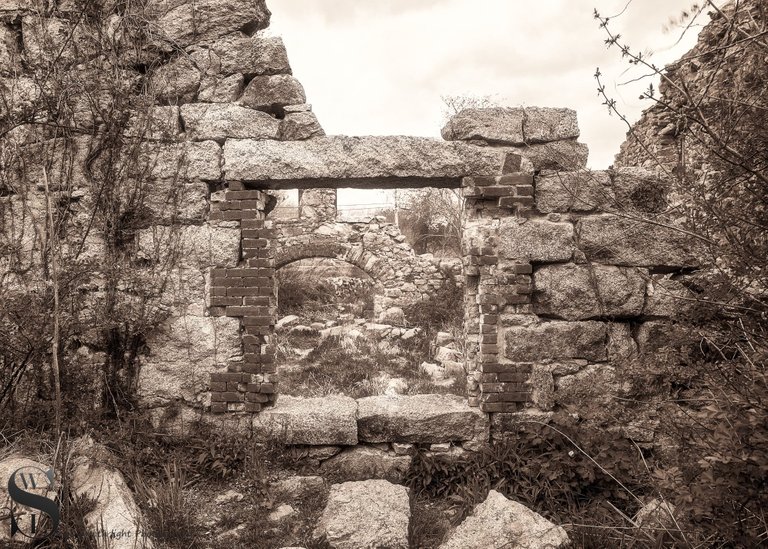 Sony A7i11 23mm F8 1/60 Sec ISO 125
Click here to view larger



This next shot is a building in the Haskell Gardens, with the weather warming up my wife and I must visit these gardens again soon, she really enjoyed her visits there last year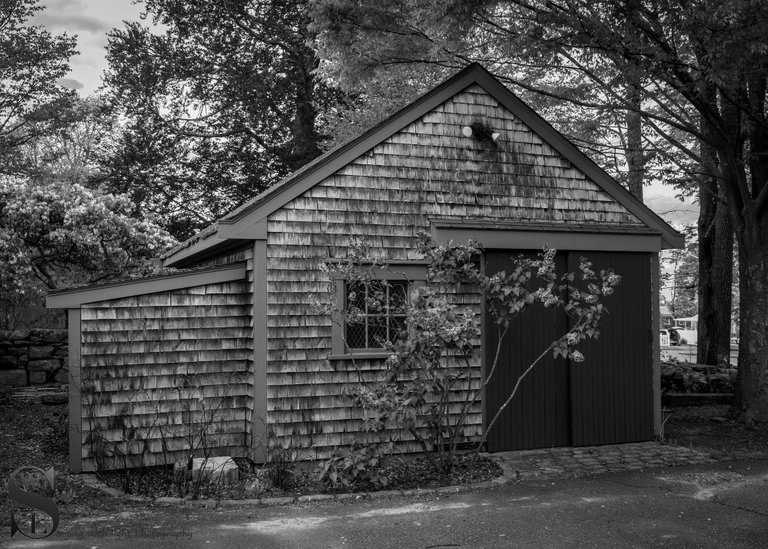 Sony A7iii 30mm F8 1/60 Sec ISO 250
Click here to view larger



a splash of color inthis next shot the full moon heading down to set over a factory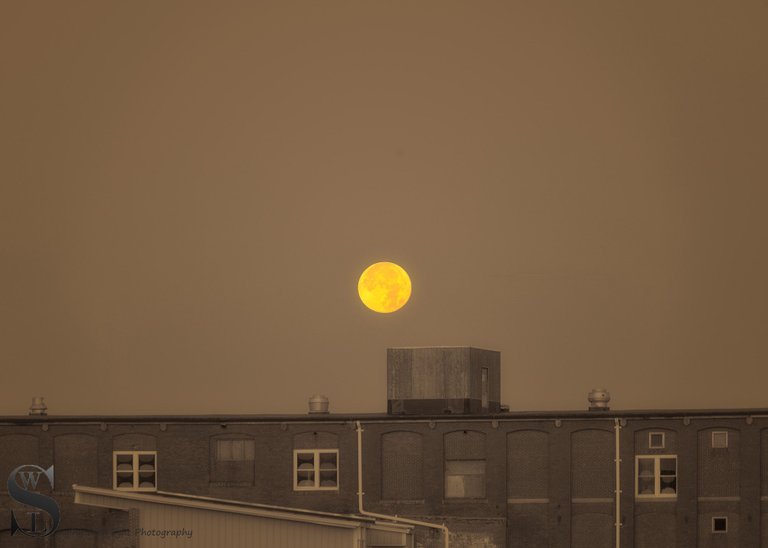 Sony A7iii 240mm F8 .6 Sec ISO 100
Click here to view larger



And finishing off with the Church the Our Lady of Guadeloupe at St James, funnily enough I just the other day watched a movie about Our Lady of Guadaloupe, when I saw it on one of my streaming sights I remembered this church and had to check out the movie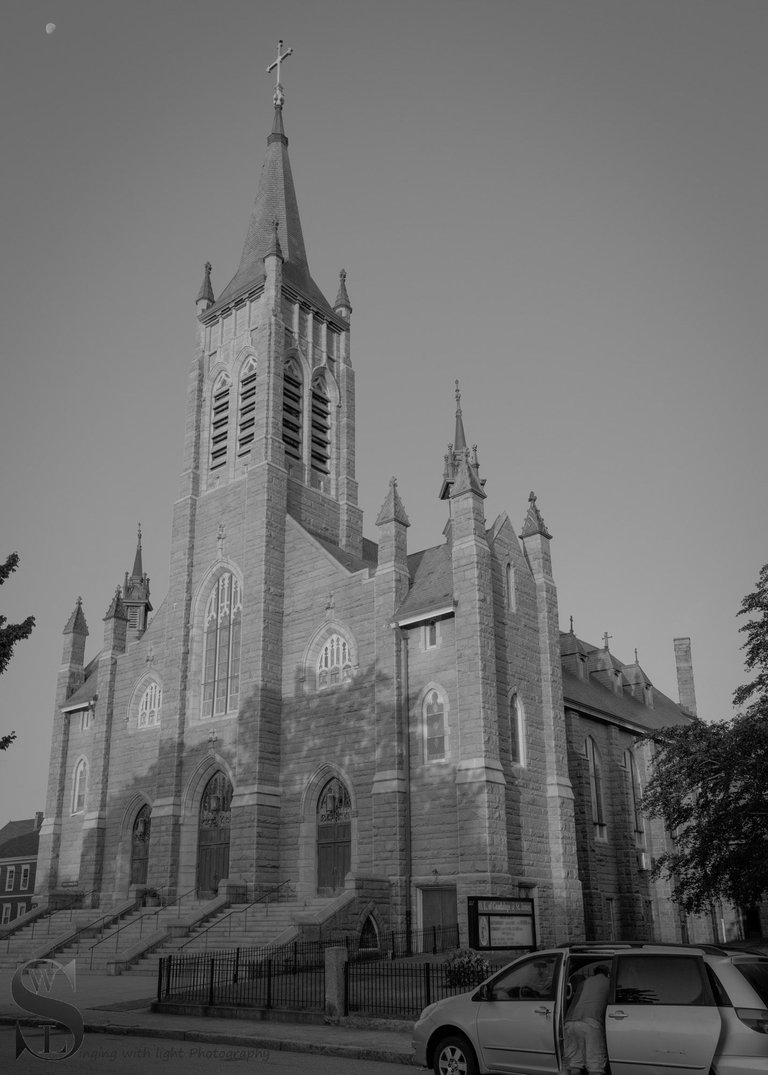 Sony A7iii 28mm F8 1/125 Sec ISO 200
Click here to view larger



And that's all folks
---
unless stated otherwise all photos used in my posts are taken and owned by myself, if you wish to use any of my images please contact me.
---

---

TeamUSA is a Community for and supporting those from of in the United States, and now is in the process of rebuilding stronger than ever join us on Discord
!pinmapple 41.635083 lat -70.924010 long Seamens Bethel New Bedford MA d3scr
---
---