A Bizarre Dream State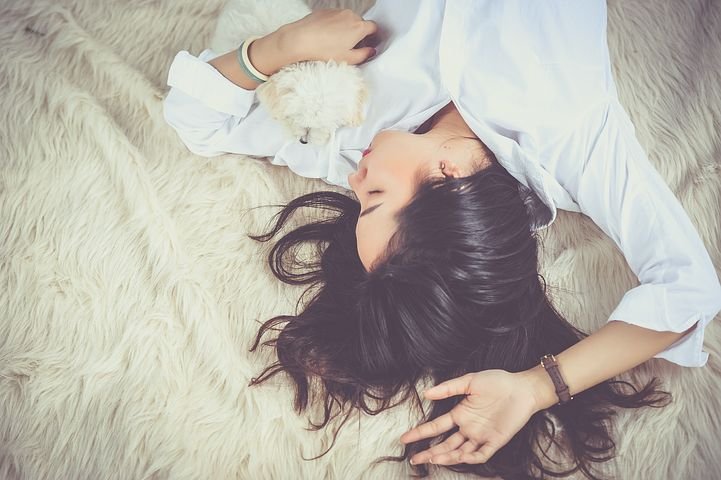 pixabay
Turning on my TV this morning I was welcomed with the news that a rocket all the way from China would crash in Nigeria which would result in the destruction of many lives and property. This shook me to the marrow, it's scary and despicable! Why Nigeria? And why China? Were the questions I had to ask but I had no one to give me the answers. I wanted to turn off my TV set but my hands were frozen. I wanted to hear the full story. I thank God my grandma was upstairs in her room if not she should have been dead by now. She's got a high blood pressure and it's not healthy for her to get bad news like what I just got.
I am being set on edge, there has been no specific area for it's crash which means it could crash anywhere even on my roof!! Oh no!! I have been deprived of sleep. I go outside every night to look at the sky if there could be any trace of anything falling to the ground. I told my mom about the news I heard but she just laughed and said all would be fine. Why would she just laugh about something this serious I asked myself. This is strange, it has never happened before. All I have been hearing is the missile and others that want to be launched in America. I sat back on the chair in my room cause at this point I wasn't thinking straight. I asked other Friends of mine if they heard the same news and they said no!! Am I hallucinating?? Is this some kind of wild dream or vision? If it's a dream then I wanna so wake up from it I pinched my brows and ouch!! It really hurts.
Why China?
China! China! All the time I thought all useful technology came from China. Aren't they supposed to use it in a meaningful manner? Should they always endanger lives? I thought out loud to myself. First it was Coronavirus!! All the way from China. This pandemic took millions of lives and is still counting. It placed many businesses on bankruptcy, it stopped us from going to school, it made so many of us fat at home. There was nothing but boredom, everything was complicated, it got no cure even though some doctors were saying they found a cure and people were still dying. My Grammy was scared, I had to be careful, we couldn't even hug our loved ones anymore. It's surprising but I didn't even hug my mother. I was scared of dying, who wouldn't be ? It came to us without a sign now there is another!! I'm tired of listening to news. If it happens then let it happen. I can't tell Grammy cause she would get scared. I saw many leaving the country but I don't wanna leave! I wanna stay here, I would miss my friends you know, how would I leave without them? Do I want them dead too? What if it lands on their own roof top? I got confused, talking to myself like I'm going deranged. Wake up sleepy head!! It's time for school. Mum said while tapping on my shoulder. It Was a dream I said, sweating profusely. A strange dream indeed. Meaning I can't decipher for now.
---
Posted via proofofbrain.io
---
---