A little about the most popular benzodiazepines // Um pouco sobre os Benzodiazepínicos mais populares
One of the most widely used controlled drug classes in today's society is Benzodiazepines. Before opiates probably became the biggest pharmacological epidemic of modern times, prescriptions for benzodiazepines clogged pharmacies. This is probably still the rule, even if overshadowed by variations of Codeine, Oxycodone, and Fentanyl, for example. Speaking in terms of Brazil, my country, benzodiazepines have always had a guaranteed space for a category more restricted to "adult life" and a kind of dependency in users that is somewhat subliminal, given that it is prescribed monthly and chronically to so many people (mainly in the adult, working or elderly phase) to "tolerate" the modern overwhelming existence in a lighter way. And at least in my research I rarely see the benzodiazepine culture spreading to young people as it does in the United States, where Xanax is sold on every corner by drug dealers in the famous "pressed bars" (which, by the way, are often not even made with Alprazolam, and may even contain dangerous doses of Fentanyl and other things).
Source
Despite the regrets, it cannot be denied that this class of drugs has unquestionable importance and total efficiency in its role as an acute anxiolytic and sleep inducer, seizure controller, and many other indications. Very few scholars nowadays oppose the fact that all benzodiazepines have a major problem that makes them unviable as gold treatment for the main indications, which is exactly their tendency to generate tolerance and psychological and physical dependence. Such problems are connected exactly to the misuse of the substance and a series of carelessness in relation to abuse and dosages above the safe indication. Even so, until today no more efficient substances have appeared in its function, having said this, this short article will only bring a panorama about some of these drugs and their indications, aiming to inform the population about the correct use of them. I will talk here about four benzodiazepines and their respective variations in terms of pharmacodynamics: Diazepam, Bromazepam, Clonazepam, and Alprazolam.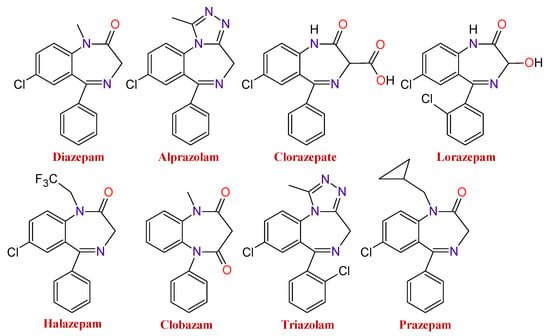 Source
First it is important to understand that one of the major differences between them is the half-life, i.e. the time during which the substance is acting in your body and when it is excreted. Besides this, there is a difference in potency in relation to dosage. There is also the difference in therapeutic indication, which is based on these factors as well as their affinity for certain receptors, the speed of action, and their metabolism and elimination. That being said, there now follows a brief profile of the aforementioned benzodiazepines.
Diazepam:
Valium, the trade name for Diazepam is the second benzodiazepine discovered (the first was Chlordiazepoxide/Librium), launched on the market in 1963. It has a super-long half-life (lasting up to 100 hours), and is considered to be of moderate/high potency. It is usually indicated for anxiety disorders, insomnia, convulsive crisis, muscle spasms, alcohol withdrawal, and even as a premedication in surgical procedures. In terms of pharmacodynamics, Diazepam has direct action on GABA-A receptors α1, α2, α3 and α5, that is, a broad aspect within GABA-A, which shows its potential of action for many disorders.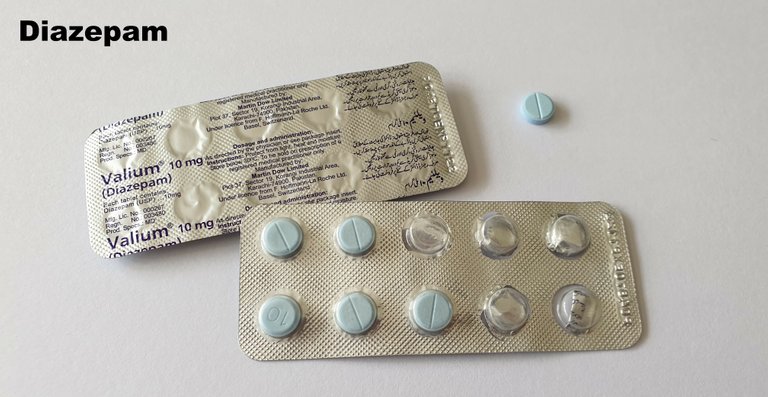 Source
Bromazepam:
Coming ten years after Valium, Bromazepam had a proposal to be less "accumulative" in the body due to its shorter half-life (10 to 20 hours), and an intermediate potency (less acute), which makes it less sedative than Diazepam, so it came as a "daytime" and anxiolytic option in terms of benzodiazepines. It is usually indicated mainly for TAG, and in terms of GABA receptor affinity, it has connection with GABA-A α1 and α2 mainly.
https://s2-g1.glbimg.com/oFoPPd1MwVkEKdxtCrxu08nimDM=/696x390/smart/filters:cover():strip_icc()/i.s3.glbimg.com/v1/AUTH_59edd422c0c84a879bd37670ae4f538a/internal_photos/bs/2017/x/l/Y6uhu4Sq69T8RBBZoiIw/article.jpg
Source
Clonazepam:
Two years later, Rivotril, the trade name for Clonazepam, hit the market. This time it was based on its potential as an anticonvulsant, serving patients who did not have good control of epileptic and convulsive seizures until then. Being a benzodiazepine of high potency and long half-life (18 to 50 hours), it has also become preferred for acute panic attacks and social anxiety when used in low or moderate doses, its main actions are on the GABA-A receptors α1, α2, α3 and α5, just like Diazepam, but with more acute and potent action and shorter time of action in the body.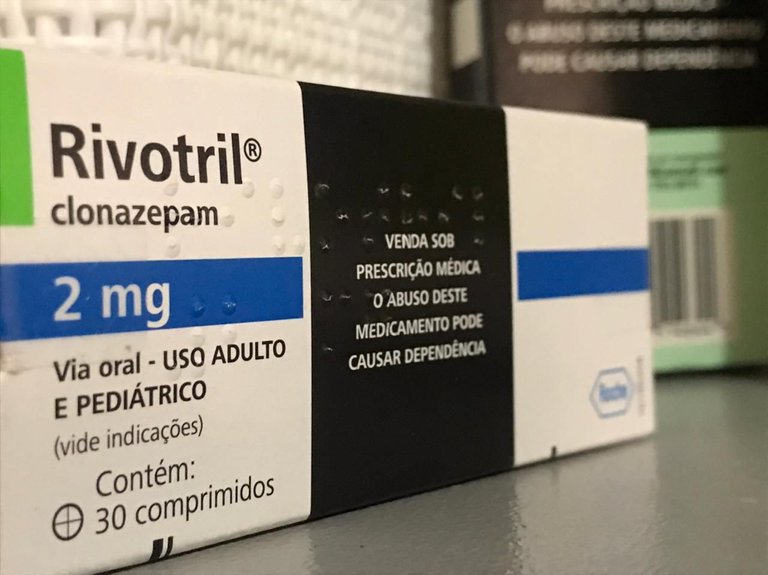 Source
Alprazolam:
Launched in 1981 by Upjohn (now Pfizer) under the popular name Xanax, Xanax is probably the most potent and popular benzodiazepine, which is effective at low doses. It is generally understood that its popularity does not necessarily come from a better action than other benzo but from an intense marketing campaign and a common agreement between the pharmaceutical industry and the doctors, who ended up standardizing the prescriptions with a specific type of benzo. In terms of receptors, Alprazolam binds mainly at GABA-A α1 and α2.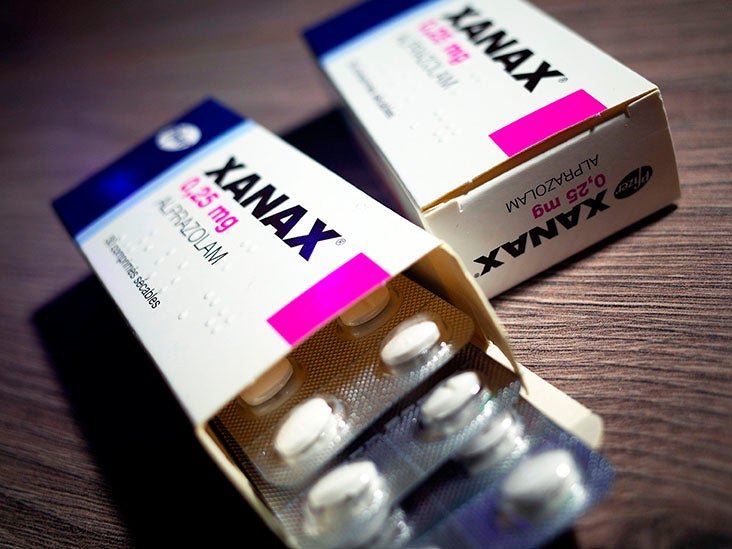 Source
This was a brief overview of benzodiazepines, I hope it was enlightening and helpful. Thanks for visiting and voting!
Thômas Blum

Português
Uma das classes medicamentosas controladas mais utilizada na sociedade atual é a dos Benzodiazepínicos. Antes dos Opiáceos tornarem-se provavelmente a maior epidemia farmacológica dos tempos modernos, as prescrições de benzodiazepínicos entupiam as farmácias. Muito provavelmente isso ainda segue sendo regra mesmo que ofuscada pelas variações de Codeína, Oxicodona e Fentanil, por exemplo. Falando em termos de Brasil, o meu país, os benzodiazepínicos tiveram sempre um espaço garantido para uma categoria mais restrita a "vida adulta" e uma espécie de dependência nos usuários um tanto quanto subliminar, dado que é receitada mensalmente e crônicamente a tantas e tantas pessoas (principalmente na fase adulta, trabalhadora ou idosa) para "tolerar" a existência massacrante moderna de uma forma mais leve. E ao menos em minhas pesquisas raramente vejo a cultura dos benzodiazepínicos espalharem-se para os jovens tal como acontece nos Estados Unidos, onde o Xanax tem venda a cada esquina por traficantes nas famosas "barras prensadas" (que aliás, muitas vezes nem são de fato feitas com Alprazolam, e podem conter inclusive doses perigosas de Fentanil além de outras coisas).
Source
Apesar dos pesares, não se pode negar que essa classe medicamentosa tem inquestionável importância e total eficiência em seu papel como ansiolítico agudo e indutor de sono, controlador de convulsões e outras tantas indicações. Pouquíssimos estudiosos hoje em dia opõe-se ao fato de que todos os benzodiazepínicos tem um grande problema e que inviabiliza-o como tratamento ouro para as principais indicações, que é exatamente sua tendência em gerar tolerância e dependência psicológica e física. Tais problemas estão conectados exatamente ao mal uso da substância e uma série de descuidos em relação ao abuso e de dosagens acima da indicação segura. Ainda assim, até hoje não surgiram substâncias mais eficientes em sua função, dito isso, este artigo curto irá apenas trazer um panorama sobre alguns destes medicamentos e suas indicações, visando informar a população sobre o correto uso dos mesmos. Falarei aqui de quatro benzodiazepínicos e suas respectivas variações em termos de farmacodinâmica: Diazepam, Bromazepam, Clonazepam e Alprazolam.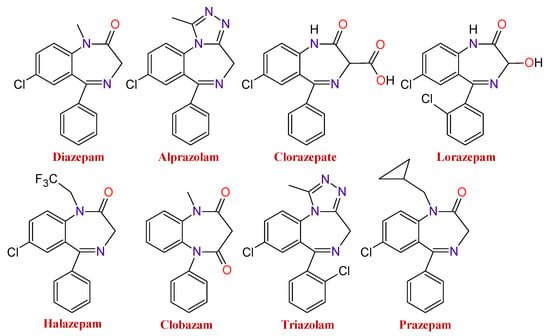 Source
Primeiro é importante entender que uma das maiores diferenças entre eles é a meia-vida, ou seja o tempo em que a substância está agindo em seu corpo e quando passa a ser excretada. Além disso existe a diferença em potência em relação a dosagem. Temos ainda a diferença de indicação terapêutica, que baseia-se além destes fatores também na afinidade dos mesmos com determinados receptores, a velocidade de ação e o metabolismo e eliminação dos mesmos. Dito isso, segue agora um enxuto perfil dos já mencionados benzodiazepínicos.
Diazepam:
Valium, o nome comercial do Diazepam é o segundo benzodiazepínico descoberto (o primeiro foi o Clordiazepóxido/Librium), lançado no mercado em 1963. Tem uma meia-vida super longa (que pode chegar até a 100 horas de duração), é considerado de potência moderada/alta. Costuma ser indicado para transtornos de ansiedade, insônia, crise convulsiva, espasmos musculares, abstinência alcoólica e até mesmo como pré-medicação em procedimentos cirúrgicos. Em termos de farmacodinâmica, o Diazepam tem ação direta nos receptores GABA-A α1, α2, α3 e α5, ou seja, um amplo aspecto dentro do GABA-A, que mostra seu potencial de ação para muitos disturbios.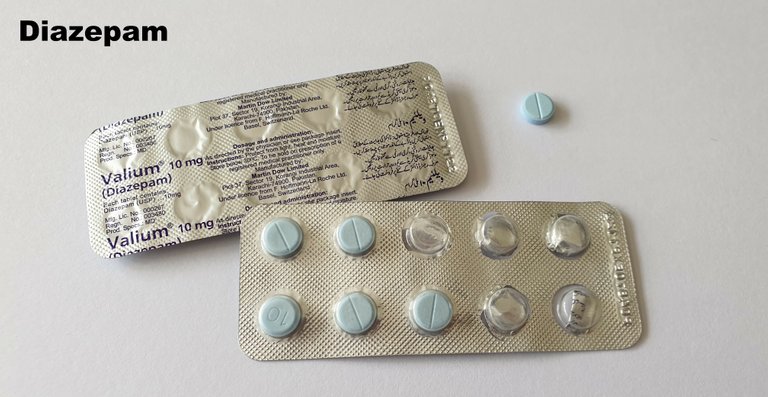 Source
Bromazepam:
Vindo dez anos depois do Valium, o Bromazepam tinha uma proposta de ser menos "acumulativo" no organismo devido a sua meia-vida mais curta (10 a 20 horas), e uma potência intermediária (menos aguda), o que o torna menos sedativo que o Diazepam, logo, veio como uma opção "diurna" e ansiolítica em termos de benzodiazepínico. Costuma ser indicado principalmente para TAG, e em termos de afinidade dos receptores GABA, ele tem conexão com o GABA-A α1 e α2 principalmente.
https://s2-g1.glbimg.com/oFoPPd1MwVkEKdxtCrxu08nimDM=/696x390/smart/filters:cover():strip_icc()/i.s3.glbimg.com/v1/AUTH_59edd422c0c84a879bd37670ae4f538a/internal_photos/bs/2017/x/l/Y6uhu4Sq69T8RBBZoiIw/article.jpg
Source
Clonazepam:
Dois anos depois chega ao mercado o Rivotril, nome comercial dado ao Clonazepam. Dessa vez embasado no seu potencial como anti-convulsivo, servindo para pacientes que não tinham até então um bom controle das crises epiléticas e convulsivas. Sendo um benzodiazepínico de alta potência e meia vida longa (18 a 50 horas), tornou-se também preferência para crises agudas de pânico e ansiedade social quando utilizado em doses baixas ou moderadas, suas ações principais são nos receptores GABA-A α1, α2, α3 e α5, tal qual o Diazepam mas com ação mais aguda e potente e menor tempo de ação no corpo.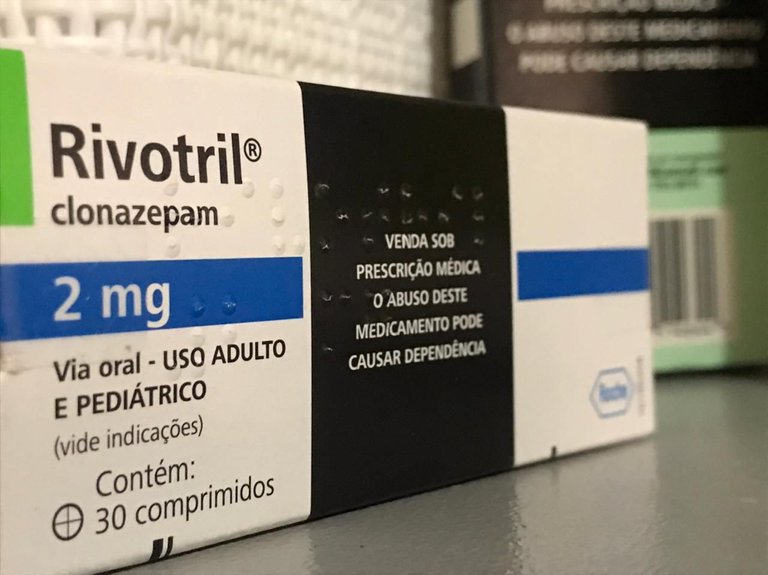 Source
Alprazolam:
Lançado em 1981pela emprese Upjohn (atualmente Pfizer) com o popular nome de Xanax, muito provavelmente o benzodiazepínico popular de maior potência, ou seja, eficaz em doses baixas, sua meia vida curta (de 6 a 12 horas) dá alivio rápido e passageiro para as crises mas pode gerar uma maior incidência em re-dosagens. De forma geral compreende-se que a sua popularidade não vem necessariamente de uma ação melhor do que outros benzos mas sim de uma campanha de marketing intensa e um comum acordo entre indústria farmacêutica e os médicos, que acabaram por padronizar as receitas com um tipo específico de benzo. Em termos de receptores, o Alprazolam liga-se principalmente no GABA-A α1 e α2.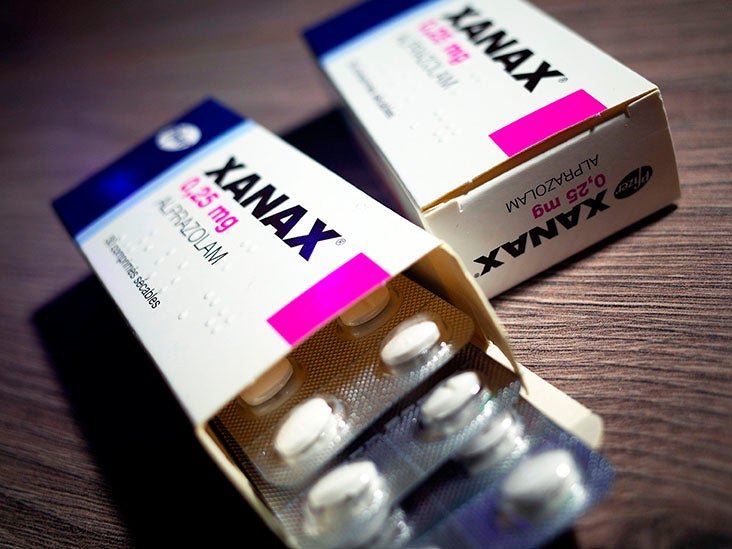 Source
Este foi um breve panorama dos benzodiazepínicos, espero que tenha sido esclarecedor e útil. Obrigado pela visita e voto!
Thômas Blum
---
---