My (Naked) #WednesdayWalk in Rural Nanawale, that Made Me Smile Today! 😁 - Lower Puna, Far East Big Island, Hawai'i - Wednesday, September 21, 2022


Warm greetings all! 🙏 💚
This is my first #WednesdayWalk since my breakup at the end of July, and all the intense shifts that came with it. I've been staying in Nanawale for about three weeks now, and I'm slowly getting to know the area around me more and more. My plant friend Kelly showed some long, beautiful, and very rural dirt roads nearby to explore.

For my #WednesdayWalk for today, I walked the dirt road behind Kelly's property, and then the much longer dirt road that runs toward the direction where I'm staying, past it, and then continues for a couple miles down some gorgeous, mostly wooded dirt and gravel roads. I walked about a mile one way before turning around. I still haven't gotten the end of this lovely rural road in Lower Puna, far East Big Island of Hawai'i, though I look forward to doing so very soon.

Today was hot and sunny all day, so the idea of wearing clothes on my walk seemed ridiculous. Very thankfully, I was able to remain naked for the vast majority of my walk down these very long, jungly dirt roads, which felt absolutely exquisite. Being barefooted and naked on earth, and in nature, is very important to me and my wellbeing. For most of my four and a half years here in Lower Puna I've lived naked, for which I am inexpressibly grateful.

My walk lasted about an hour, and I loved it. I could relax and sink in, breathe and deeply appreciate the beauty and peace of my surroundings. This was a very nourishing jaunt for me, and I'm so happy that I decided to go.

This road goes down and around to the back of Kelly's property.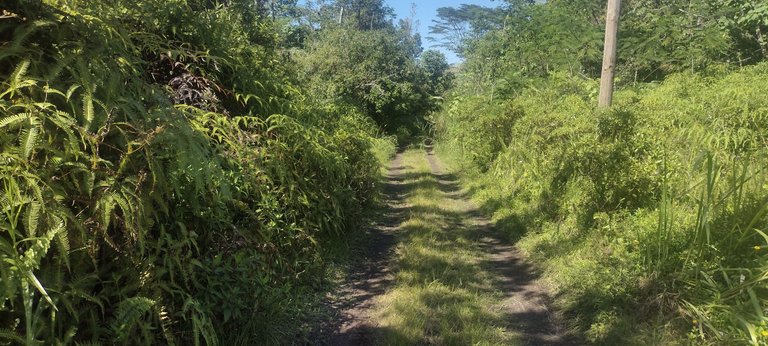 Abandoned cars, often being eaten by the jungle, are unfortunately a common sight in Lower Puna.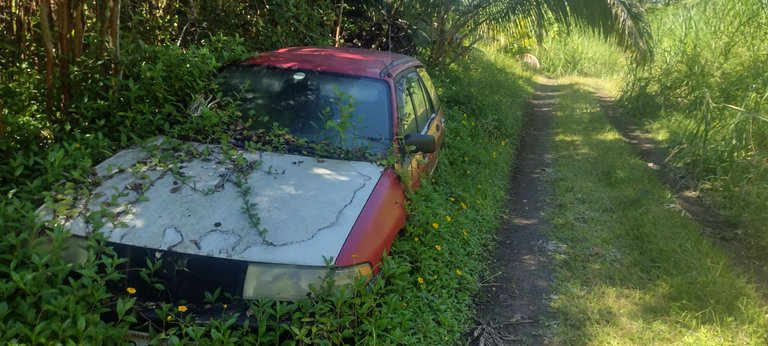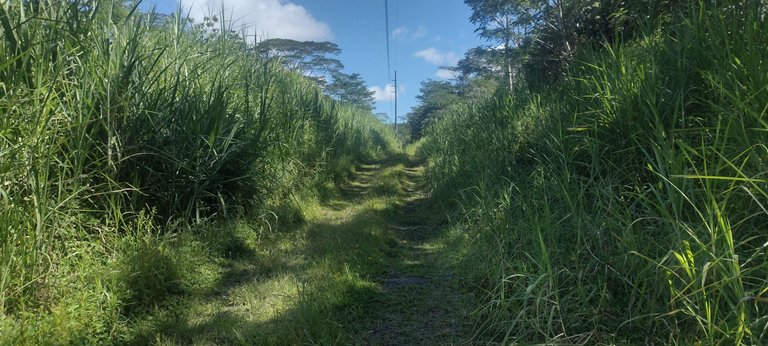 This is the front entrance to Kelly's property, the one I take when I walk over to visit.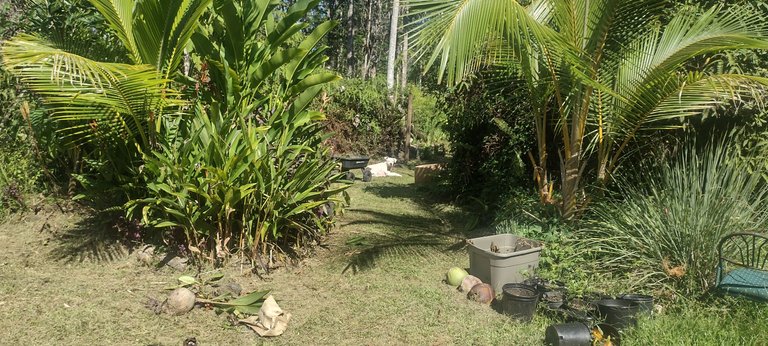 This is going in the direction where I stay.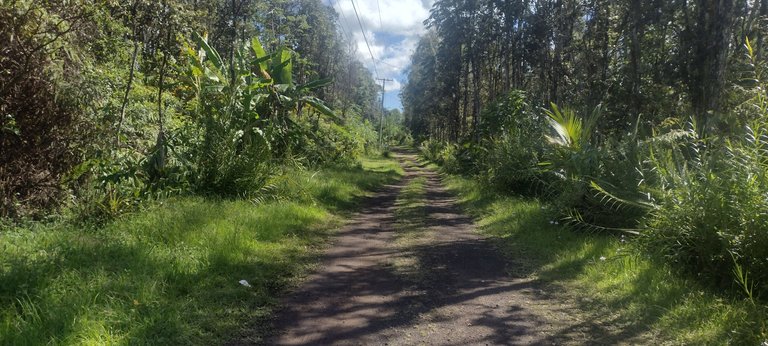 Taking a right here goes to the property where I'm staying, and going straight is where I went for the second part of my walk.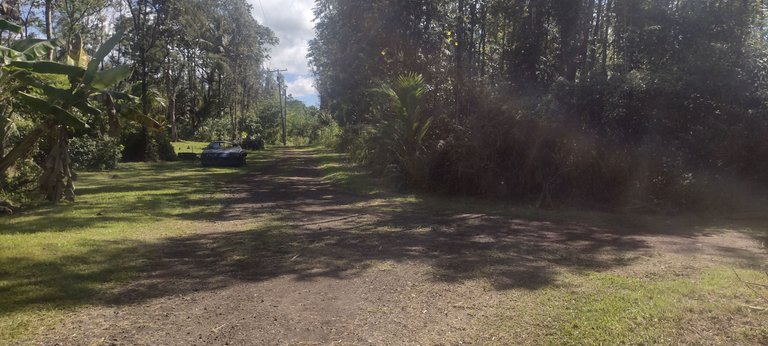 These two abandoned cars are sitting in front of Mike's place (a friend of Kelly's), They pulled them out of the jungle to haul them away. The 'hauling away' part hasn't happened yet.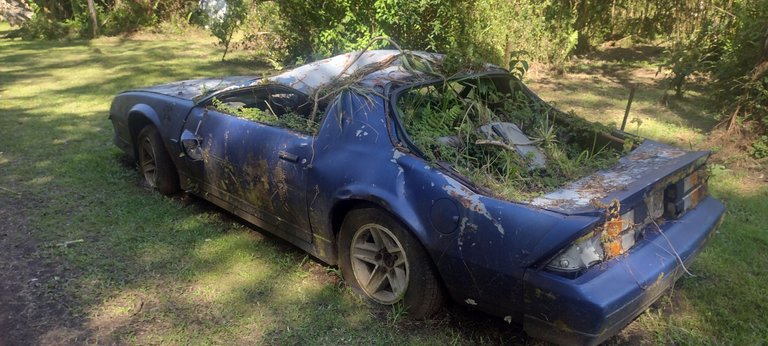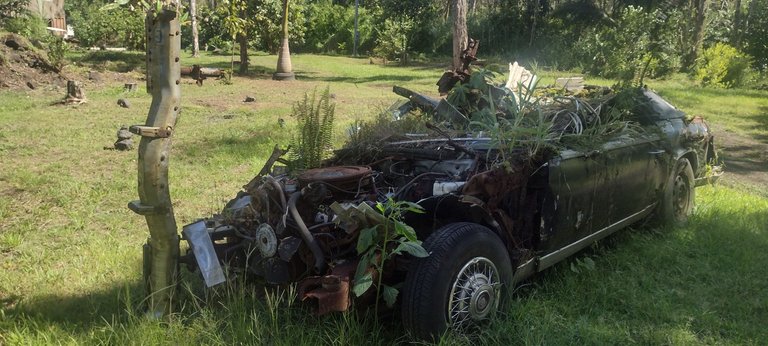 Now continuing past Mike's place, and down the long, lovely rural road that I walked today.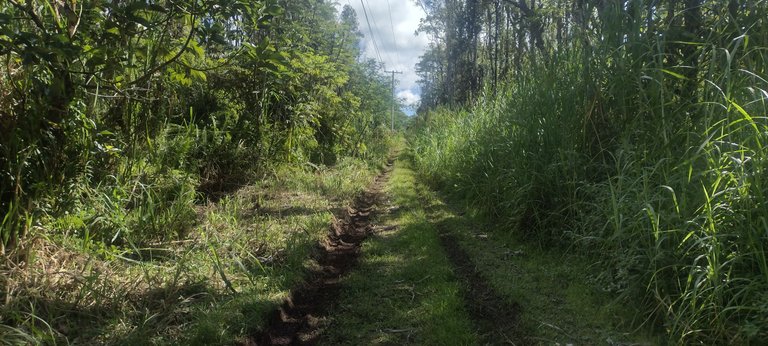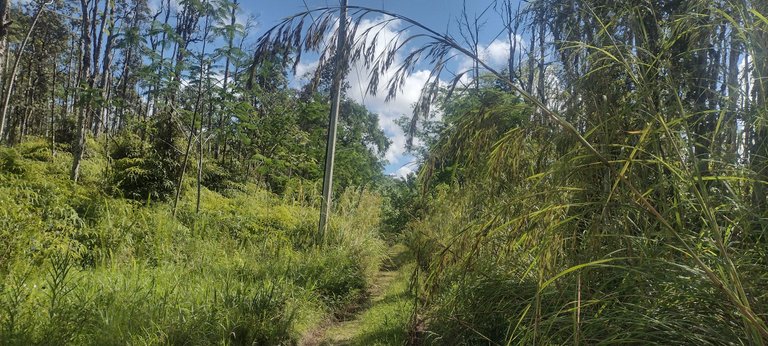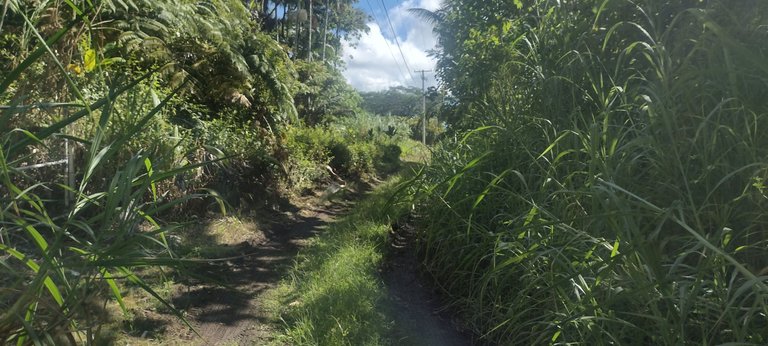 This is one very open area that is part of one property on both sides of the road. On both sides are many rows of greenhouses and shade cloths that the jungle is rather quickly devouring. Behind the section on the other side of the road, the owners have begun to plant a noni plantation.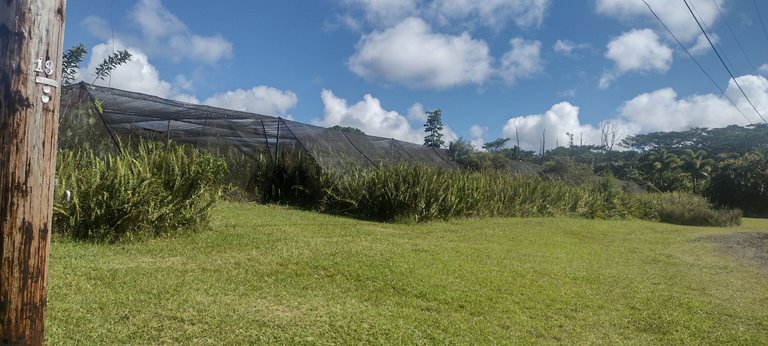 Continuing my walk back into the shade.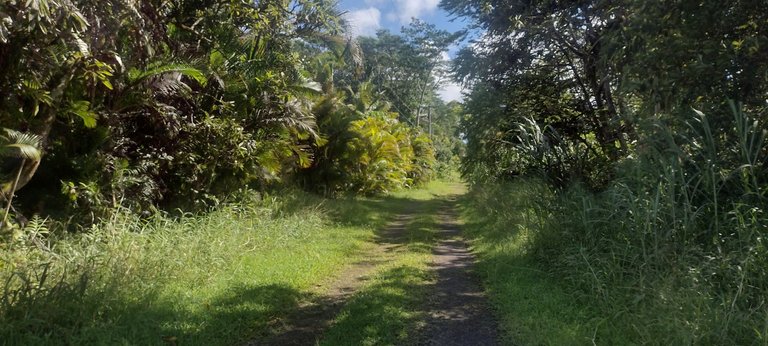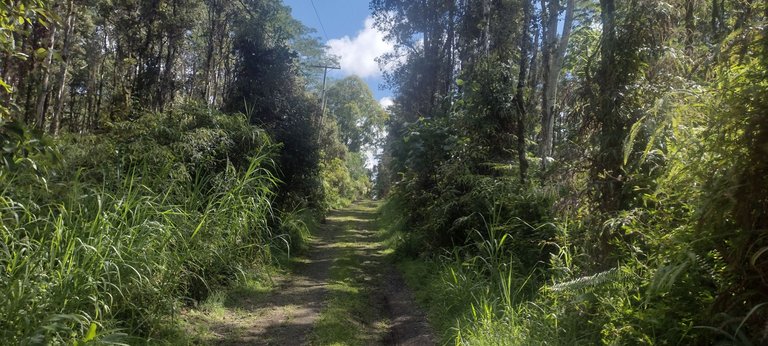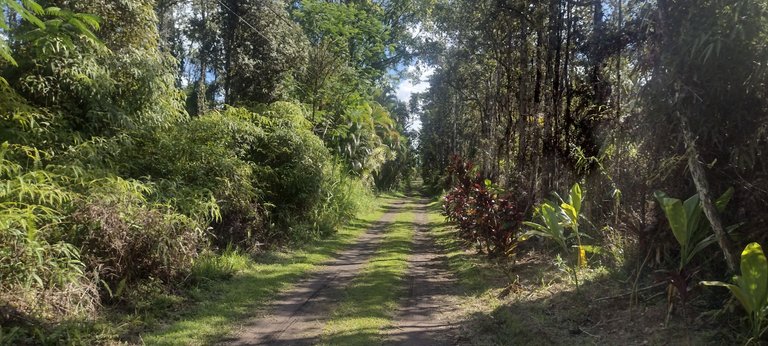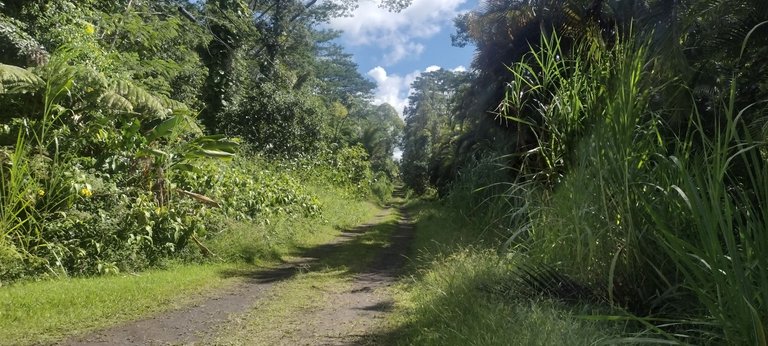 Some gorgeous rainbow eucalyptus along the way.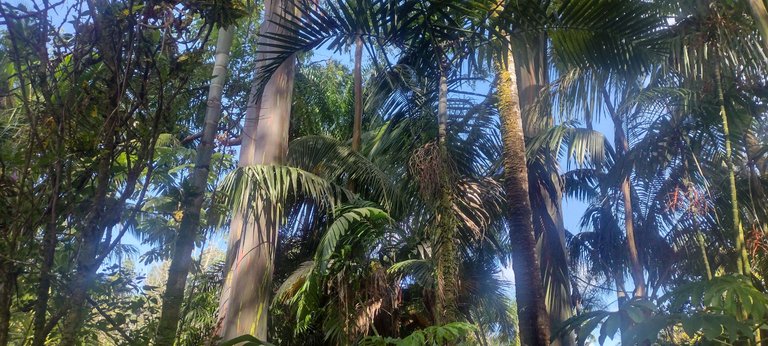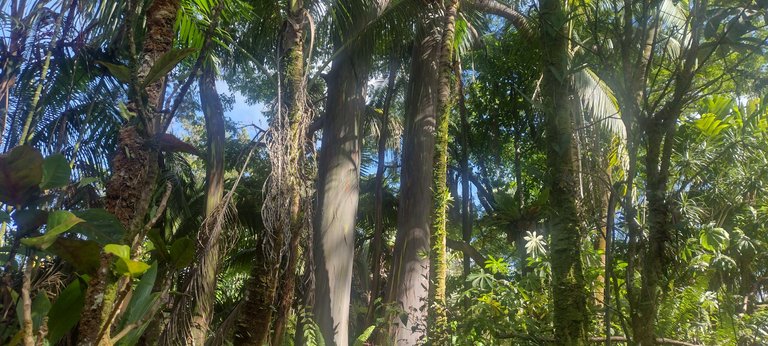 The high branches of the rainbow eucalyptus touching the branches of trees across the road.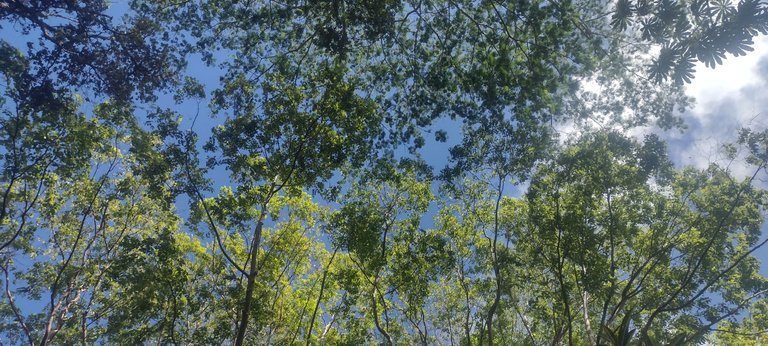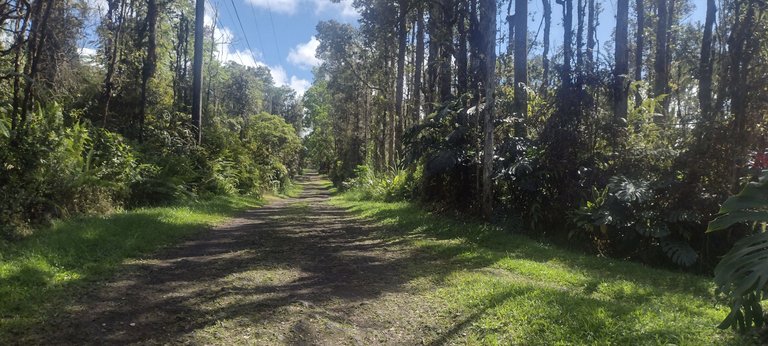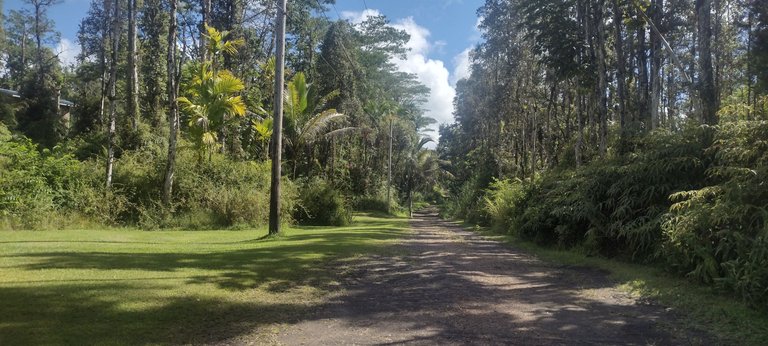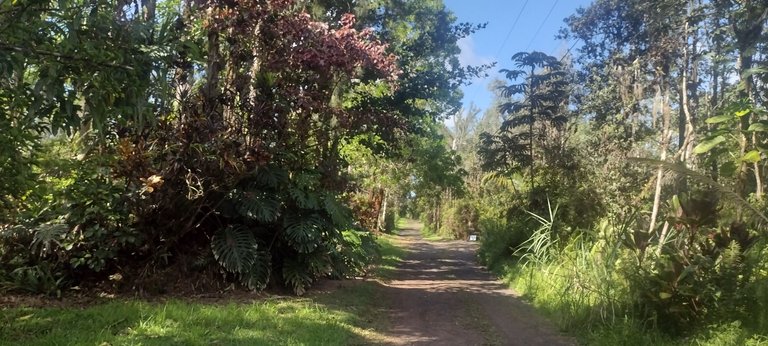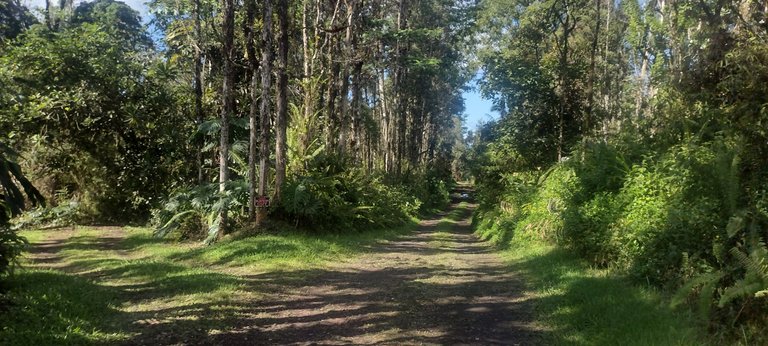 See? I'm smiling!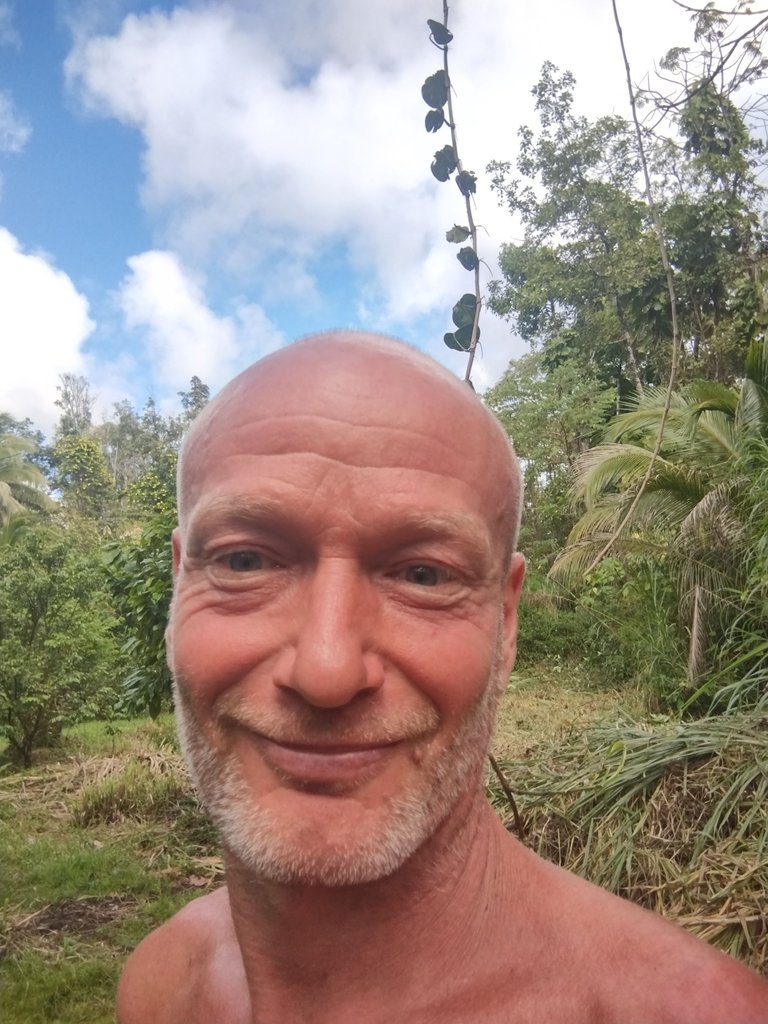 That brings me to the end of this #WednesdayWalk! I haven't done one in a long while, so I'm happy to be joining in again today. I really hope y'all enjoy this lovely walk in rural East Hawai'i! 🙏 💚

All photos were taken with my Motorola G Power Android Phone.

Thank you all so much who have helped me get to where I am today, and allowing me to share more of the beauty and magic from my life and my world with you, and for your continuous appreciation and support! I am truly deeply grateful! 😁🙏💚

If you'd like to find me on other alternative platforms where I have accounts (I spend most of my time here on Hive), click on this signature image below to go to my LinkTree page.

If you'd like to send me a BTC Lighting Tip (made possible by the fantastic work of brianoflondon on @v4vapp), just scan the QR image below. 👇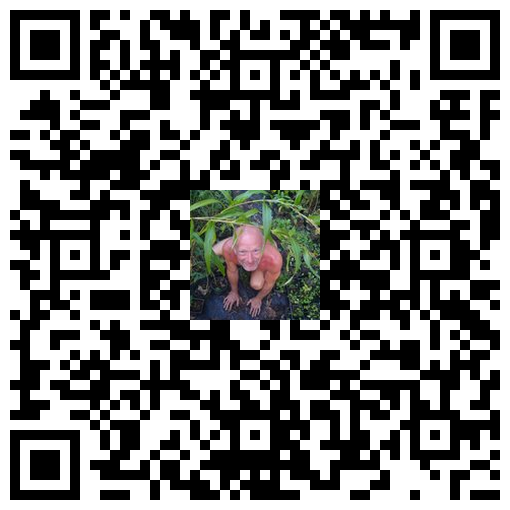 Signature image created by @doze, and the dividers made by @thepeakstudio, with all tweaked to their present form by me.

---
---