An Odd Moment ⚔ Splinterlands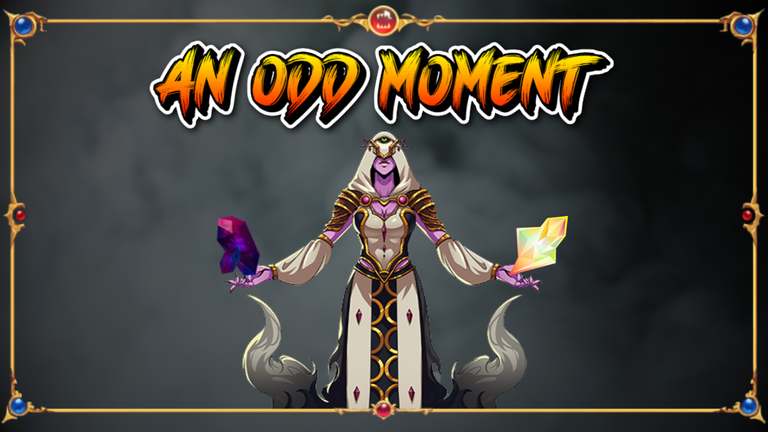 O título desse post é apenas uma referência à partida de Splinterlands que será apresentada daqui a pouco que possuia a regra Odd Ones Out

mas se encaixa perfeitamente quando analisamos o cenário atual das criptomoedas. Os preços da maioria das criptos está apresentando queda já faz algumas semanas e infelizmente o DEC

e o SPS

não fogem desse padrão. Para o DEC

já foram 13,72% de queda no último mês enquanto o SPS

registra 26,24 de depreciação.


Pessoalmente continuo acreditando em queda até o final do ano, então estou me preparando psicologicamente para mais quedas e montando minha reserva de capital para fazer aportes periódicos ao longo dos próximos meses, visando atingir um bom custo médio nas criptos que eu invisto.
Agora vamos esquecer um pouco os valores vermelhos em nossas telas que nos trazem tristeza e vamos focar na parte da gameplay. Duas semanas atrás eu compartilhei com vocês nesse post sobre algumas cartas lendárias que eu ganhei abrindo baús de temporada e agora chegou a hora de mostrar uma dessas cartas em ação.
A carta em questão é a Iziar, a Tank lendária do elemento de Vida

que consegue controlar o campo com a habilidade Taunt

e também possui resistência contra danos mágicos por causa da habilidade Void

.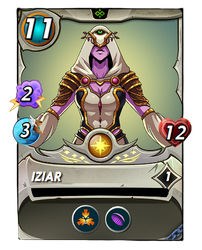 Visando tirar proveito do seu combo de habilidades eu montei um time bastante focado na proteção, escolhendo o Grandmaster Rathe como invocador, a Djinn Renova para fornecer cura na backline com a habilidade Triage

e a Adelade Brightwing para constantemente usar Repair

e ainda ter a Resurect

como emergência para a Iziar.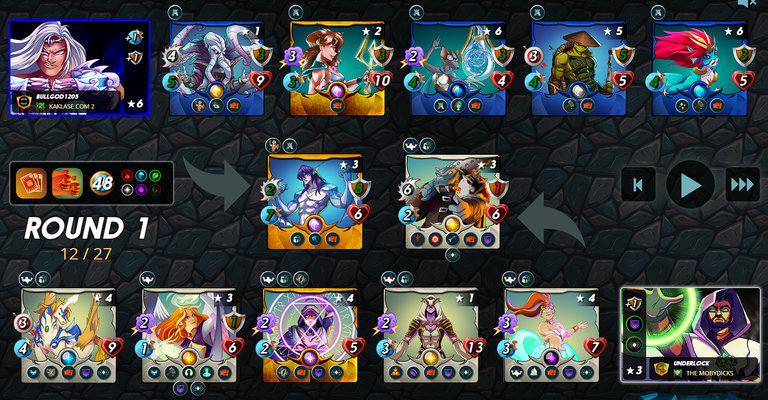 Apesar do dano do time inimigo ser bastante mesclado e inicialmente eu ficar com certa dúvida se minha estratégia realmente iria funcionar, quando o Noa the Just foi eliminado e o Kulu Mastermind ficou na primeira posição eu já sabia que o oponente não teria dano suficiente para lidar com os efeitos de Triage

e Repair

sendo ativados toda rodada. Dito e feito, pouco a pouco as cartas do oponente foram sendo eliminadas enquanto a Iziar permaneceu totalmente saudável até o final da partida.
Essa carta com certeza foi uma grande adição à minha coleção e será muito útil nas minhas batalhas, lembrando que ela possui um custo impar (11) e por isso se torna uma opção viável para a regra Odd Ones Out

(lembra da referência no título?), mas cuidado para não colocá-la contra composições totalmente focadas em dano físico/ranged pois ela poderá ser eliminada muito rápido se não houver a devida proteção.
Estamos vivendo um momento impar e é sempre difícil decidir sobre como agir nessa hora. Eu continuarei me mantendo firme nos investimentos e farei novos aportes mensais na minha cesta de criptomoedas.
Muito obrigado a todos que leram até aqui, espero que tenham gostado. Se vocês curtirem meus conteúdos, peço que deixem o seu voto na postagem e sigam o meu perfil para poderem acompanhar as futuras postagens.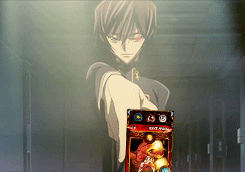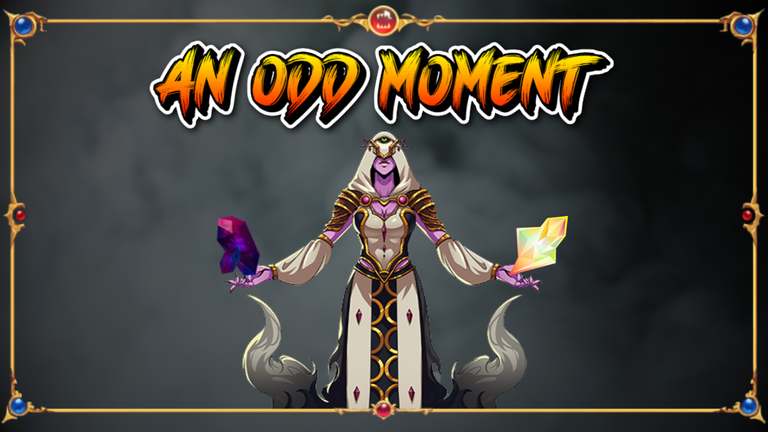 The title of this post is just a reference to the Splinterlands match that will be presented shortly, which featured the rule Odd Ones Out

, but it fits perfectly when we analyze the current scenario of cryptocurrencies. The prices of most cryptos have been falling for several weeks now, and unfortunately, DEC

and SPS

are not exceptions to this pattern. For DEC

, there has already been a 13.72% drop in the last month, while SPS

records a depreciation of 26.24%.


Personally, I still believe in a decline until the end of the year, so I am mentally preparing for further drops and building up my capital reserve to make periodic investments over the next few months, aiming to achieve a good average cost in the cryptocurrencies I invest in.
Now let's forget about the red values on our screens that bring us sadness and focus on the gameplay part. Two weeks ago, I shared with you in this post about some legendary cards I won by opening season chests, and now it's time to show one of these cards in action.
The card in question is Iziar, the legendary Tank of the Life

element, which can control the field with the Taunt

ability and also has resistance to magical damage due to the Void

ability.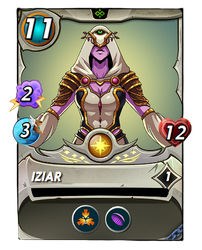 To take advantage of her ability combo, I assembled a team focused on protection, choosing Grandmaster Rathe as the summoner, Djinn Renova to provide healing in the backline with the Triage

ability, and Adelade Brightwing to constantly use Repair

and also have Resurrect

as an emergency for Iziar.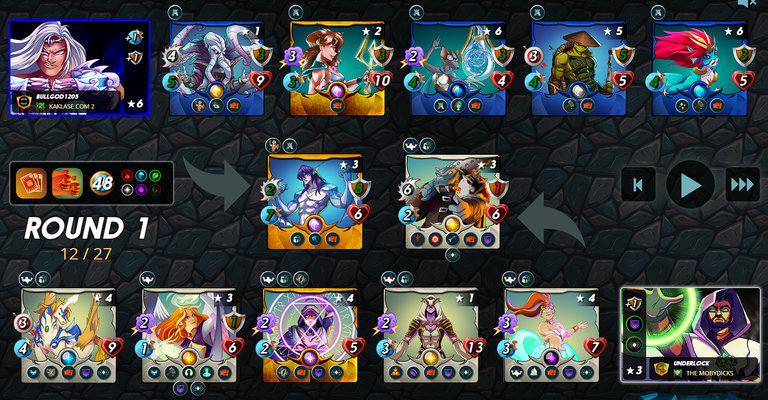 Despite the enemy team's damage being quite mixed, and initially having some doubt if my strategy would really work, when Noa the Just was eliminated, and Kulu Mastermind remained in the first position, I already knew that the opponent wouldn't have enough damage to deal with the effects of Triage

and Repair

being activated every round. As predicted, the opponent's cards were gradually eliminated while Iziar remained completely healthy until the end of the match.
This card was certainly a great addition to my collection and will be very useful in my battles, remembering that it has an odd cost (11) and therefore becomes a viable option for the Odd Ones Out

rule (remember the reference in the title?), but be careful not to put her against compositions that are entirely focused on physical/ranged damage, as she may be eliminated very quickly if not properly protected.
We are experiencing an odd moment, and it is always difficult to decide how to act at such times. I will continue to stand firm in my investments and make new monthly investments in my basket of cryptocurrencies.
Thank you so much to everyone who read this far, I hope you enjoyed it. If you like my content, I ask you to send your vote on the post and follow my profile so you can read future posts.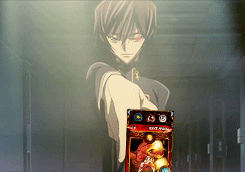 ---
---