Self Discipline/Control - part 1
Good day friends!
So we are going to be looking at what self discipline entails and how to go about it in our daily life.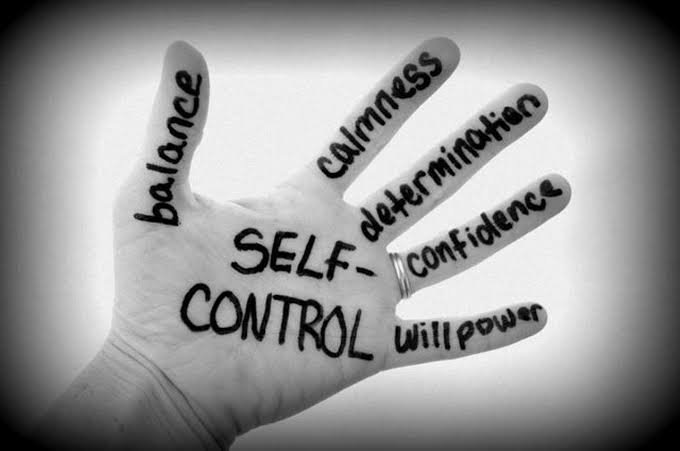 (Image source)[https://images.app.goo.gl/n8qSbZyNy7tsnpUA6]
When you look around you; the activities both social, political, economic and otherwise you get to understand that people operate on the basis of discipline. Just like a nation cannot do without a law, so can individuals not live without self discipline/control - without self discipline/control, I doubt if there will be decency around us, from the way we think, our actions, the way we cordinate ourselves without being told to do so - all are pointing towards discipline.
I understand self control/discipline as the ability to regulate one's thoughts, emotions, actions and behaviour as we go through life struggles, distractions, temptations and impulses.
It is a cognitive and extensive function necessary for regulating one's behaviour to accomplish a specific or specified goals - it is how we get to do what needs to be done to move forward and excel in all aspects of our life.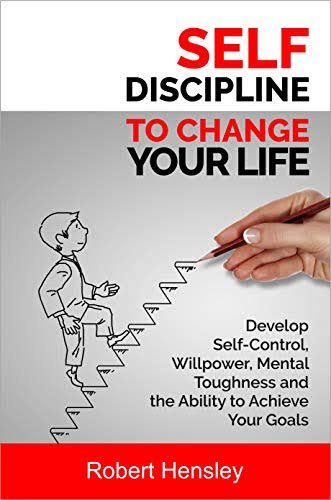 (Image source)[https://images.app.goo.gl/5fgMxkgd1Mqg69Rs9]
For one to have a sustainable long-term success and happiness in life he/she must cultivate or gain self discipline. You can agree with me that most people with high self-control are content, happier, and satisfied in all aspects of life than those without; be it to eat better (healthy), lose weight, exercise more, spend less, be more productive, procrastinate less, get promoted, managing emotions better,be more positive, improve relationships and what-have-you; they are all learned behaviours to improve the quality of one's life.
Take for instance someone who eats a lot and finds it difficult to stay away from food or that overweight lady struggling to get back in shape with exercises and stretches but fails or the one that procrastinate all the time - these are all because of lack of self-discipline and like I said earlier self discipline/control is a learned behaviour, if you don't discipline yourself to go through all these challenges, then you will find it difficult to get a positive result - it requires daily practice; consistency.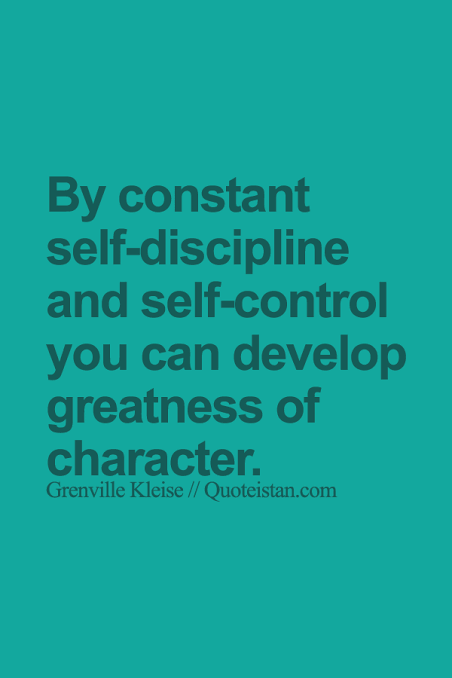 (Image source)[https://images.app.goo.gl/WtszPm82GyDYBxBJA]
Life is froth with distractions - a newborn baby leaves it's cocoon of relative stability into a world of uncertainty, pollution, corruption, chaos, anarchy and inaccuracy: starting with the unpredictability of the immediate care givers - the doctors, nurses to the unsterilized hands of well-wishers. As days turns to weeks, months and years the uncertainty increases momentously and becomes multifaceted at adulthood, thus a man starts from craddle to meet or face distractions that increases in intensity and rythm as time passes by.
Success through maze of life of a man is hunged empirically on the ability to tackle and surmont distractions as they come.
How do we overcome all the distractions to accomplish our goals? How do we inculcate self-discipline in us? what will it take to achieve our set goals?
Let's find out the answers to these questions in my next right write up.
Thanks for reading till the end, please drop your comments and contributions on self-discipline in the comment section.
Thank you and God bless you, Do enjoy the rest of your day.
---
Posted via proofofbrain.io
---
---