FINANCIAL CHEATING ISN'T BEING TALKED ABOUT ENOUGH
The most talked about type of cheating in relationships is the physical and emotional one, little is being said about financial cheating. Financial cheating is very common in most relationships but people talk more about when a man or woman is having an affair with another partner. Financial cheating in relationship have to do with lying to your partner about the amount you earn, hiding bank accounts from your partner, making purchases that you don't tell your partner because they will be surprised how you got such amount of money, and other forms of hidden habits when it comes to finance. If for instance, you trash the shopping bags, receipts, invoices and so on before your partner see them, then you are cheating on them financially.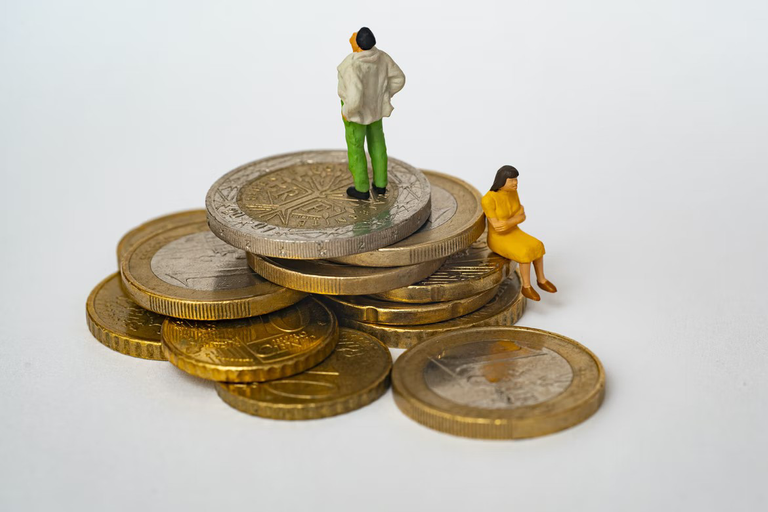 Photo by Mathieu Stern from Unsplash
If we were to conduct a survey and ask people for their honest opinions whether or not they have kept some of their earning or spending habits as a secret to their spouse, a large percentage will say yes. Even though the small acts of concealing one's financial status from partner may not look like a serious issue at first, it can be a threatening challenge later on when matters relating to trust start to come up. So, it is important to be open to learning what form this type of infidelity can take and how to tackle it effectively.
There are quite a number of reasons why a partner may not want to be open to their partner about their finances. Every individual have different upbringing and backgrounds which may affect the way they handle their finances in their relationship.
Someone who grew up in a family where the father is not open to the mother about his finances, who prefer to eat outside and complain that he does not have money may affect his children adversely. The children are not blind nor deaf. They will surely think it is the normal way of life and they will inculcate it into their relationship when they grow up as well. In short, parental influence can affect our financial life.
Financial cheating can also be as a result of poor communications in the relationship between the partners. Communication is the bedrock of every relationship and every relationship that wants to be successful must be willing to speak about everything that can hinder the relationship from progressing.
A partner may not be open to his other partner about his financial status if he or she have some concerns that are yet to be addressed in the relationship. It is when you are in good terms with your partner that you will be willing to discuss issues about your finance with them. In most cases, there are some issues that need to be talked about before it can be solved, so good communication could be key in making it happen.
The issue of financial cheating is common around us and it needs to be spoken about so that people can address it before it cause serious problems for them. Does it make sense that a husband does not know how much his wife earns or vice versa? I think it does not make so much sense.
The two parties should be able to discuss their income which will allow them plan on how to use the money to run the affairs of the home and not someone spending his money on the family while the other is saving for whatsoever reasons. This can be achieved by discussing about money related issues early enough in the relationship and not waiting until issues arise.
---
---