Mall Day Out.
Getting easily influenced isn't something that happens very often when I'm concerned. It takes a whole lot of determination to compile a person like myself but when something I like is involved, then the quest gets easier.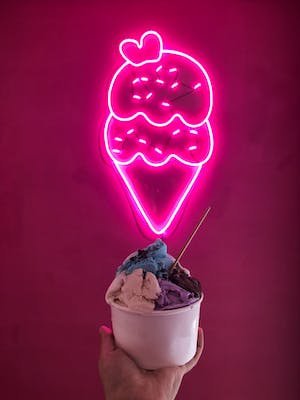 Source
It had been ages since I last stepped out of my house to give myself an official treat. All the treats I got were delivered to my house and so I didn't get the chance to window shop or engage in impulsive buying. However, a few months ago I stepped out to treat myself to some ice cream.
Whenever I step out of the house for whatever reason, I always ensure that I carry enough cash and some spare cash too. It's a behaviour I had adopted right from childhood. On this day, I was supposed to go out with a female friend. She was familiar with the particular location so it was a win-win situation. I wouldn't get lost trying to locate the place and also I could have a friend to talk to.
I made a mental note of how much I was going to spend. The minimalist in me always dominates whenever money is involved. I tell myself that I would spend a particular amount of money and I always do.
On arriving at the place, we placed our orders. A variety of ice cream was served and we had a great time; catching up and making fun jokes. It was getting late but I still didn't feel like returning home. I knew that it would take another eternity before I would step out of the house just for fun.
"How about we check out the mall?" My friend who probably felt the same way as I suggested.
"Most definitely" I said without hesitating.
"Do you intend to buy anything? Or are we just window shopping" she asked.
"Window shopping would be the best bet. This place looks sophisticated and the prices of goods wouldn't be any different" I responded.
"Alright then. I have to get a few items for my siblings so I may purchase a few goods" she finally settled
Happily, we trudged towards the mall. Few minutes after walking around the mall and surveying all the counters, my friend started picking items. I was just watching her pick stuff till she got to the area with confectionaries. It was all going well till my friend started picking chocolates and candies–for her siblings. I bet.
I like chocolates a lot and one could easily influence me with it. Unluckily for me, my friend was also a chocolate addict . Like clockwork I found myself picking chocolate bars and wafers off the counters. Without thinking twice.
"I thought you said you wouldn't be buying anything?" She asked.
"It's been ages since I took snicker bars and these wafers just look so alluring" I responded, pouting.
She tried persuading me to drop some things back but she was too late. Given the opportunity, I would have slept there in the confectioneries section.
After shopping, I paid for the confectioneries I bought, still not conscious of the money I had spent. Since we walked in together, the lady at the counter packed all our goods together.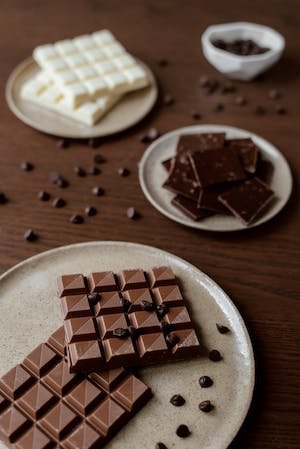 Source
Outside the mall, we sat down to separate our goods. After sorting and calculating, I realised that I had spontaneously spent over $10 on just confectioneries. Confectioneries that I could finish in a heartbeat.
It was then I realised how much of an influence my friend and my love for chocolate bars had on me. In a bid to console myself I thought to myself "Wongi, if you walked into that mall by yourself, you wouldn't have gone close to where the confectioneries were and ultimately, you wouldn't have spent so much money on it.". I still do not know how true this is.
I went back home that day with mixed feelings. I was happy that I had stepped out after ages and was able to get chocolates but again, I had spent money I didn't intend on spending. It took me about three days to consume all the confectioneries I bought but it was totally worth it.
Love, Wongi
---
---