What If..
Has there ever been a time when you sat to reminisce on your whole life? What if who you hoped to be was always you? What is all the hustle and bustle for? What if those things you really need are cheap and ubiquitous? Are you just brought on earth without your permission to toil each day till you drop?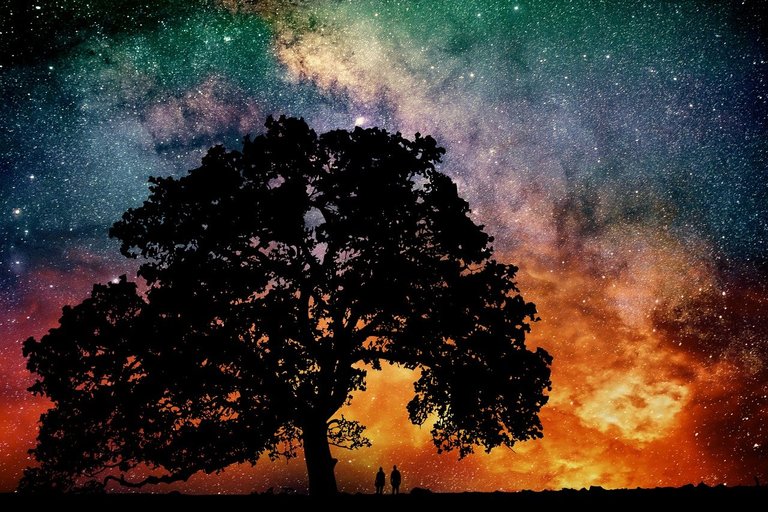 Source
I feel like kids ask the most sensible and eye opening questions in the most nonchalant way. Sometime back, I was in the midst of kids ranging from five to seven years old. It was something I volunteered to do because I love being around kids. They were all engaged in their colouring activity when one of them randomly asked
"So what is life all about?"
I was supposed to be the grown up in their midst. The one with all the answers they could possibly need but at that point, I had none. Is life indeed a random walk? I keep asking.
That day, there were numerous follow-up questions but I found a way to wriggle out without giving a direct answer. What if I gave them a wrong answer and they grow up later on to realise that my answer was wrong? What if my answer misguided them?
The song "stupid Deep" is usually my go-to song for such reflective moments. The song doesn't give a direct answer either but it helps one get a different perspective when asking questions about life. Goosebumps is something many people get by just listening to this masterpiece.
Source
I like music and on the top of my favourites list is Jon Bellion. His songs are unique in their own way and more often than not, I resonate with most of them.
There are a whole lot of questions about life. As humans, we are curious about the littlest of things. It could be how water gets into a coconut or why you have never seen what you look like; just your reflection. Well some people choose to chase these answers, the rest just live their lives to the fullest, with no iota of bother. Whichever category you fall into, that is probably the best category for you.
I'm one very curious human. I like to know the reason behind everything–I think that's why I wanted to become a detective at some point in my life:) However, I always have it at the back of my mind that some questions are best left unanswered.
On different occasions, I've thought about what life would be like if we had everything we need at our beck and call. I guess everyone would be lazy. No one would want to work a 9-5 job. No one would have to put up with the nasty attitude of their neighbour. No one would sure as hell want to stress themselves. You can go anywhere, at any time and get whatever you want. Just you in your little bubble. Sounds perfect! But the disadvantages would definitely outweigh the advantages.
Recalcitrant, chaos, civil unrest, dispute, name it. These would all be the order of the day. Behind the question and mystery are reasons and I like to believe that these reasons are good ones. However, these are just some of my thoughts. I would like to hear your thoughts on these too, if any:)
"If life were predictable it would cease to be life and be without flavor." -Eleanor Roosevelt
Love, Wongi✨
---
---