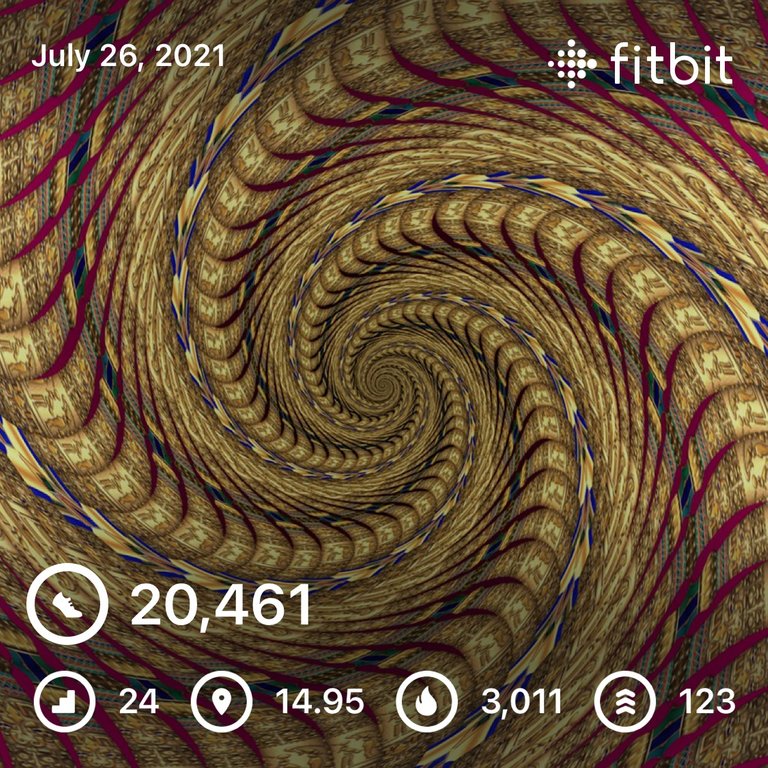 Slept nine to six today for a solid eight hours! 🥳 Not sure if it was that or the Red Bull in the afternoon, but I made it through today without crashing at all; first day in like a week!
Got on with the morning routine and was very happy to see a big green spike in the crypto markets. I guess Amazon confirmed that they will accept Bitcoin for payment (but I think it's since been redacted). Either way, MATIC was looking much better: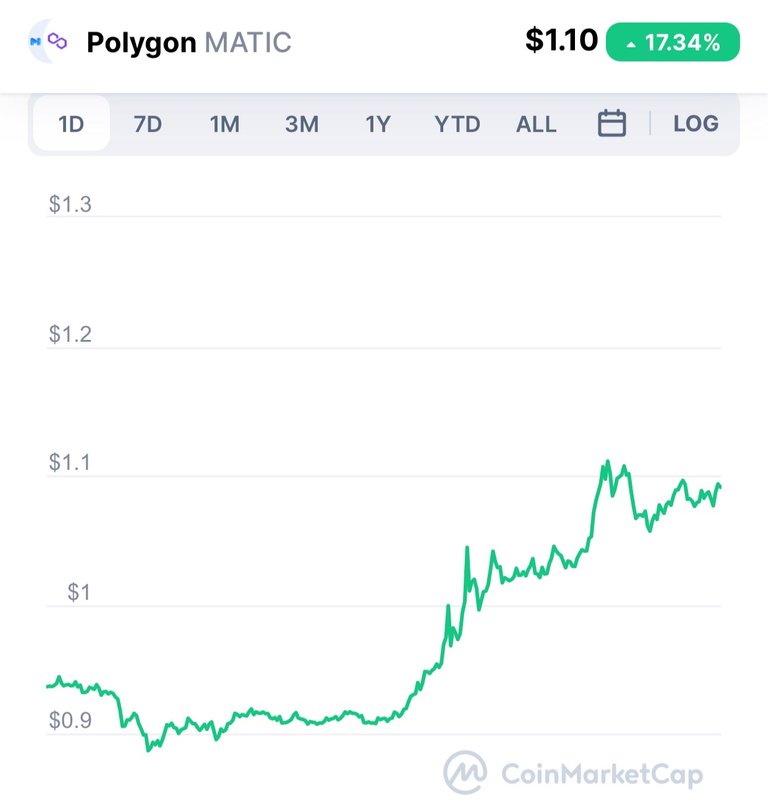 The interest rates on Aave flipped, so I was making more on the borrow:

And then turned around and deposited back in and earn on top:

I realized, though, that it's not a fair direct comparison since one is an APY and the other is an APR…there must be a way to compare them. 🤔 Still, even though I'm not making a crapton on it, it definitely is better than nothing.
My risk profile was looking nice again, so I couldn't resist the temptation to borrow some more…I mean, if I'm going to get paid to borrow, why not?!?! Well, the why not is the loan to value ratio…can't get too greedy or else risk getting liquidated. I am back to being a bit riskier, but I think I'll be ok as long as I keep an eye on it.
Got my post done and did some chores, watched some YouTube videos, chatted on Discord, and did laps to get my #AutomaticWin; that goal of a full month is still in sight! 🤩😯
I was struggling to get motivated, so I sat down at the computer to do some schoolwork. Got the grades entered into the system and cleaned up my class roster having had a few withdrawals. This week is the last week of the semester, so they're more or less just working on the final exam…feels good to be slightly ahead of the game there.
Of course, having fired up the computer, there was no way I could justify not trying to get some web work done. I did, sort of…I mean I worked on the website, but when I logged in I got the pleasant surprise (that I thought I had taken every precaution to prevent) that all my page templates (a significant portion of my work) got deleted by a theme update! 🤬🤬🤬😡🤯😡🤬
That meant I spent the entire time trying to recreate what I had the other day. Luckily my functions, JavaScript, and CSS are in the plugin and so weren't lost. From what I could find, though, there's not a simple way to load page templates from a plugin, Wordpress looks for the page template folder in the theme folder, so getting it to do anything else is a pain in the ass, of course.
I suppose, for now, I just have to remember to save a backup of my page templates…when the site goes live I'm going to have to do something more drastic to prevent updates from causing everything to crash…I know I should be using a child theme (which would prevent it), but I don't want to have to go through and manually update theme changes…kind of a rock and a hard place with that one.
After I'd done some work for a while, I busted out the Oculus and played some more Sniper Elite VR. Made some progress, but it's slow going…definitely harder at this point! Really have to time your shots with noise cover or else everyone starts coming after you!
Not much else going on in the evening. Had some garlic toast for dinner and watched a bit of tube…watched What About Dick, from the Monty Python guys. Pretty fun. 😁
Another cool thing that happened today was we got a new NFT for Dragons (holders of a thousand or more BROs). It's pretty cool! Got a nifty new NFT for my post tag (replaced the regular BRO one)…kinda' big, but I think I'm going to leave it alone. 😃. Sound like we might get a badge as well, very exclusive!
---
So now dShitty has General Crime and a crisis after base income getting slaughtered and multiple days of robberies…what a damn joke. 🤬 I don't know, this section of my post has become monotonous and boring…perhaps it's better not to say anything if you don't have anything nice to say (which I haven't for a very long time)? 🤷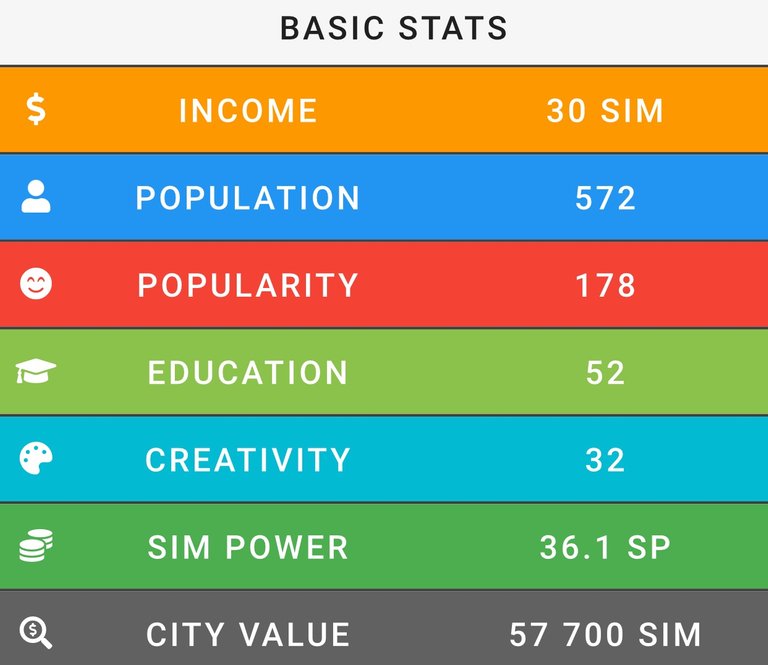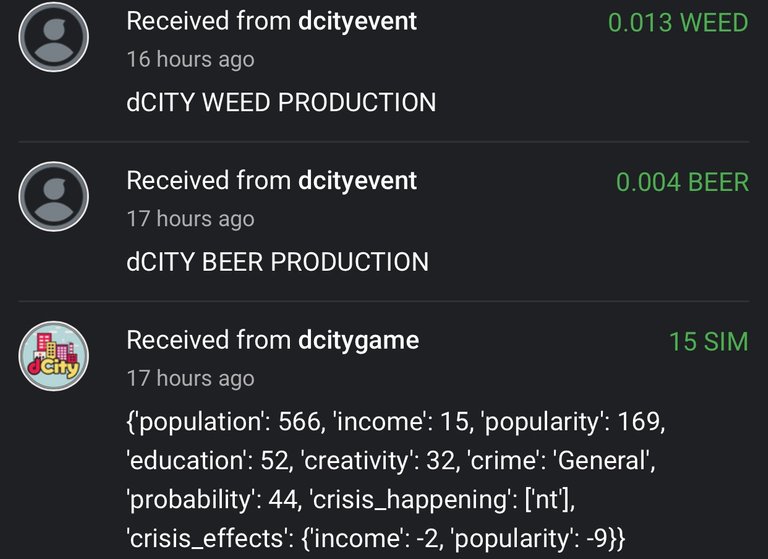 ---
Seems like I set one ingredient going on CryptoBrewmaster today, but I can't remember for certain. I do know for sure that there wasn't any water…didn't get any, anyway. I still don't understand where PeakD thinks I have 50 HBD worth of stuff?
---
Still pounding missions and lessons on Rising Star, but I did go in and get the last affordable common person card I didn't have. I might try looking for some more cheap instruments, but otherwise I'm going to need to save up tens of thousands of Starbits.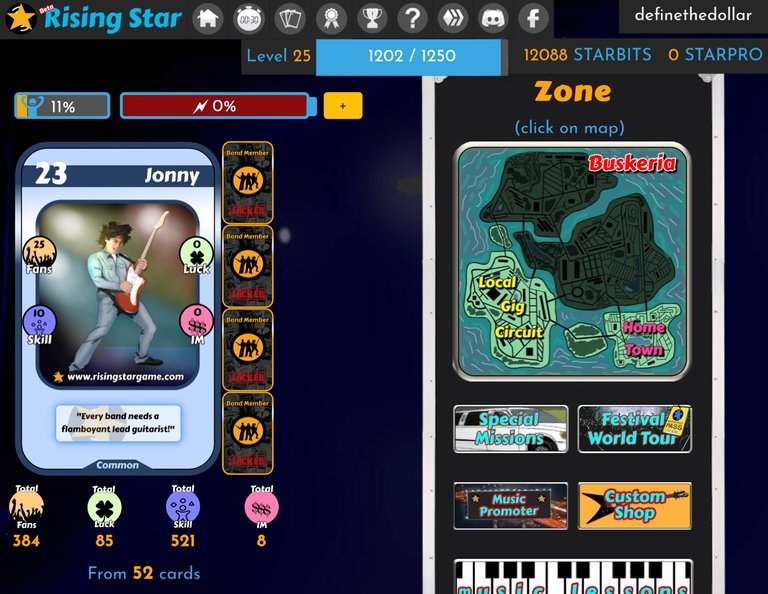 ---
After a day's break, I came back with a vengeance! Played a bunch of Splinterlands today while I did laps in the evening to get my #DoubleDay.
Not a bad run; filled my whole history: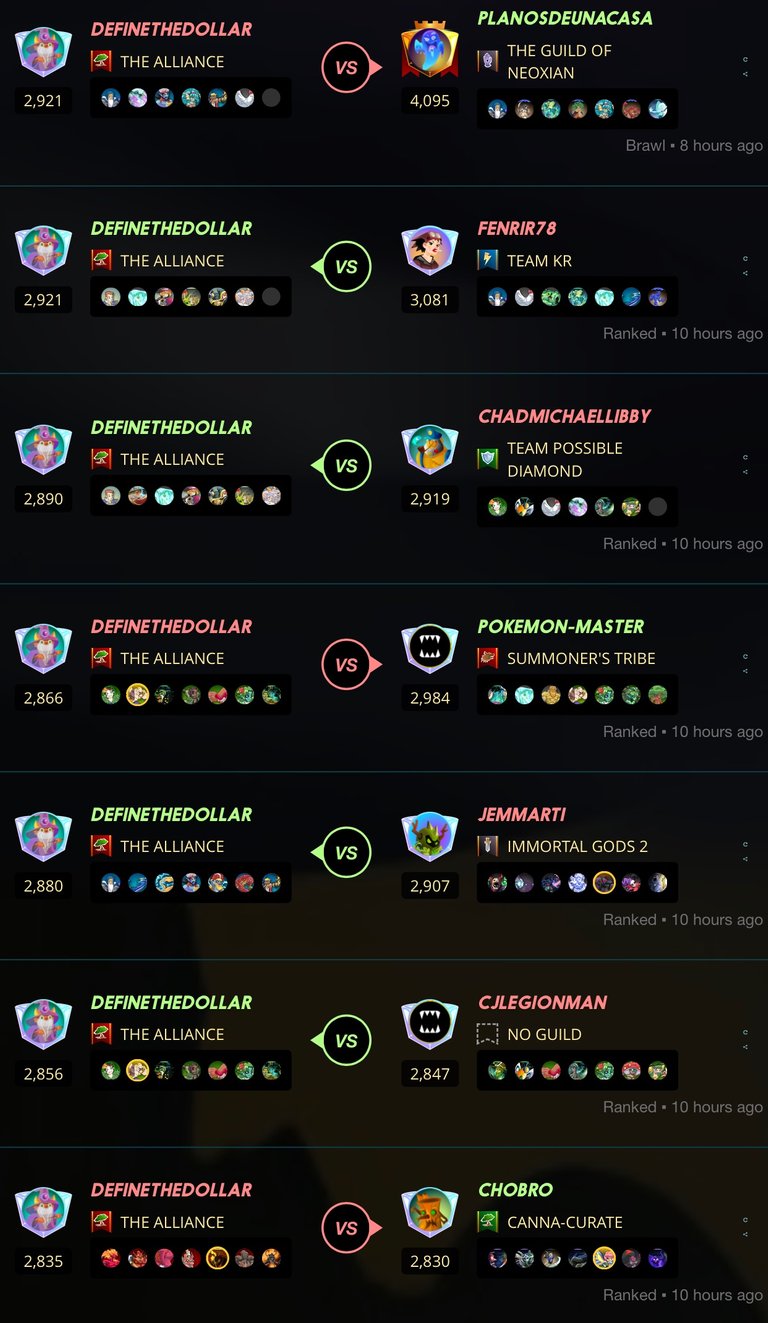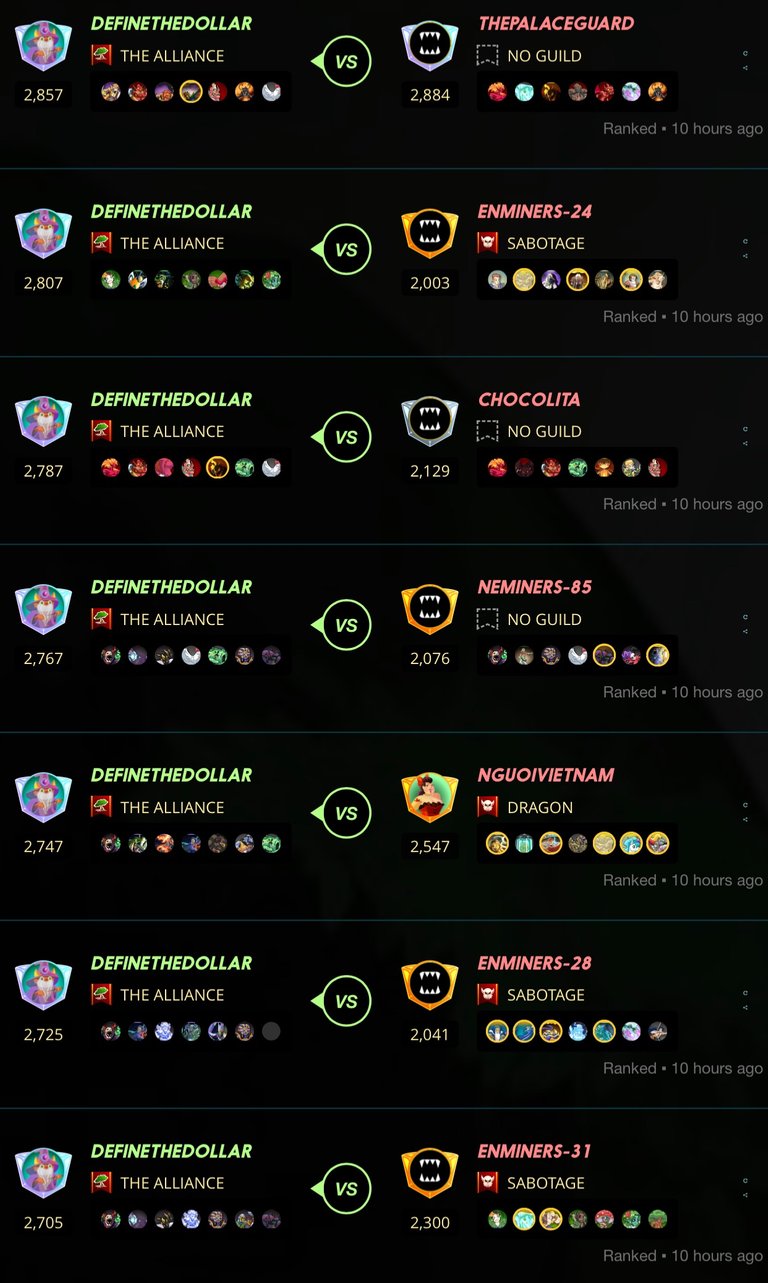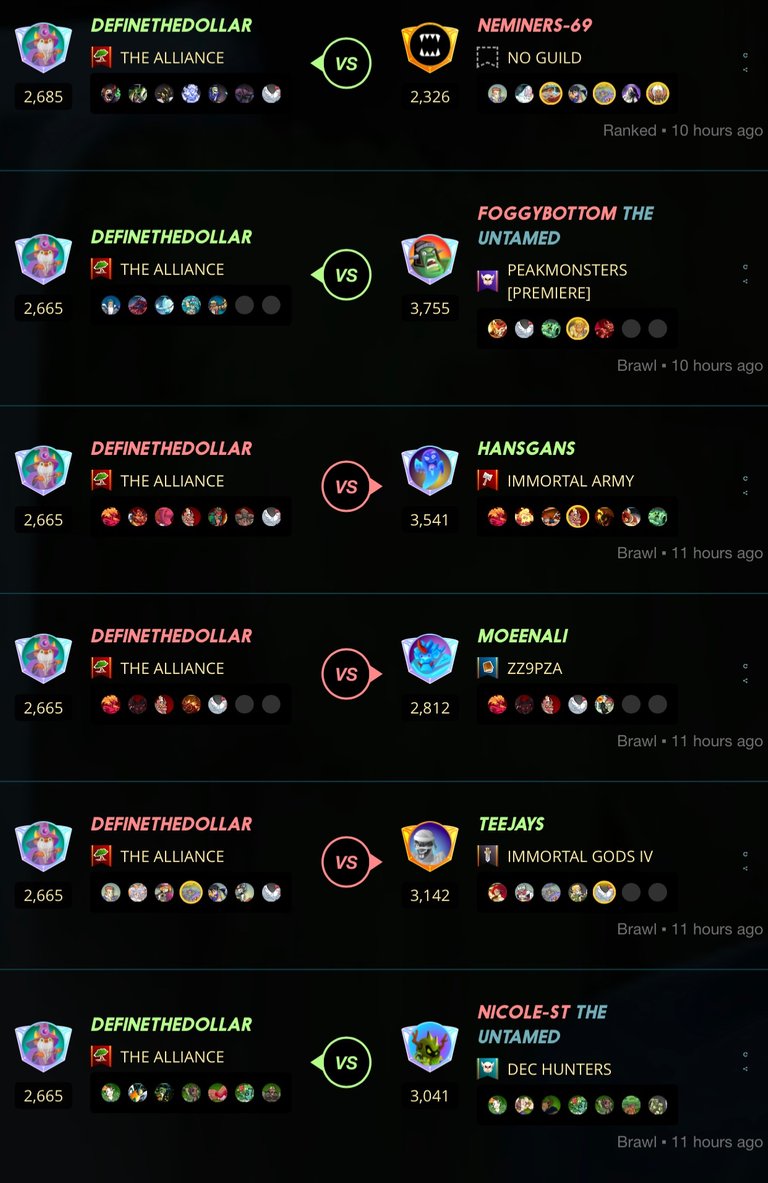 I had the Death quest outstanding from yesterday and got it done still in Gold I. Pretty good rewards, at least not so many potions: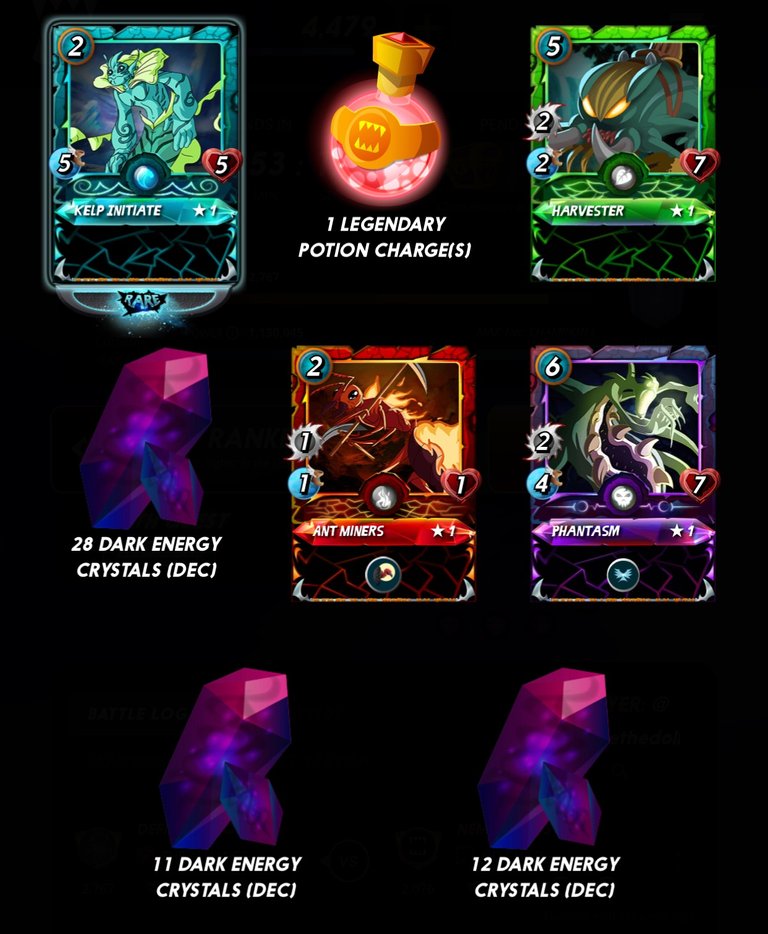 Not doing so well on the brawls, but got on a solid win streak and finally advanced to Diamond: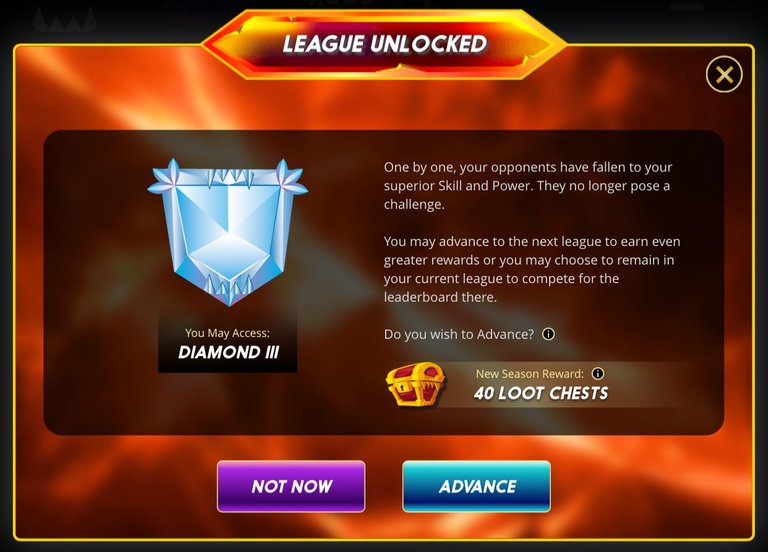 I had Sneak quest for today's quest and got it done in Diamond for a couple extra chests. Got a nice card and a bit more DEC: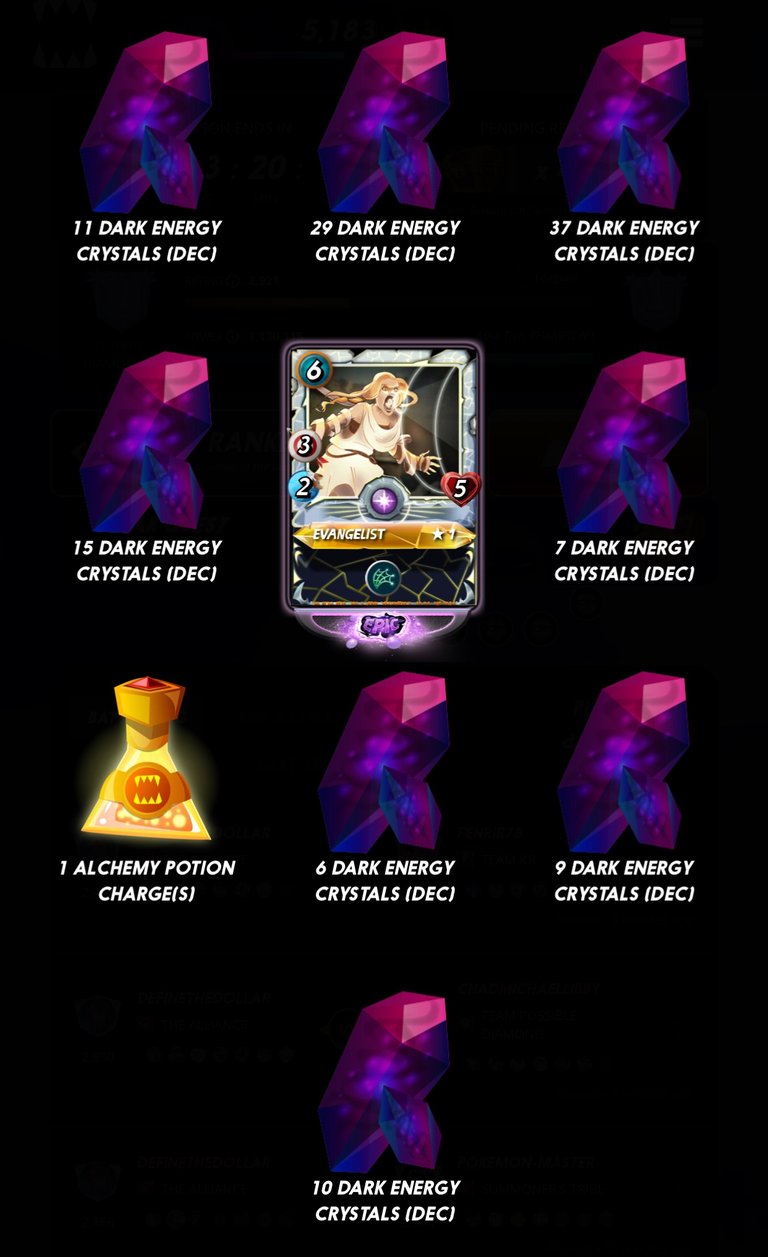 ---
Got my stats for the last week again today. Even though last week was totally rockin' I still beat it this week! 💪 Keeping my activity up, although productivity has been down because of the sleeping.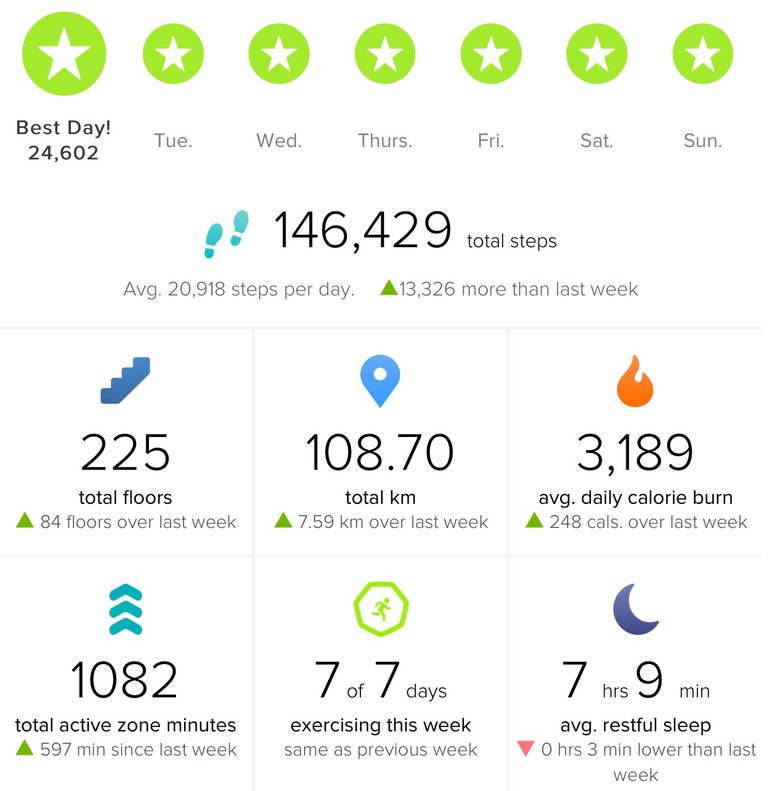 ---
Proof of #AutomaticWin:
---
Average Last 7 Days: 20,922
Lifetime Average: 15,298
10k per Day Streak: 70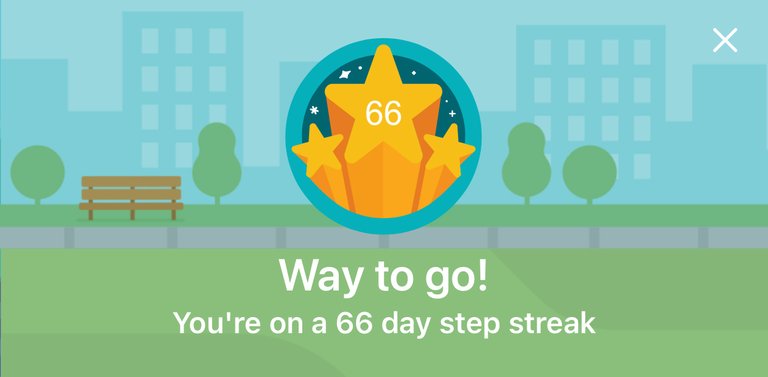 Longest Streak: 204

Distance on shoes: 575.37 km
Distance on hikers: 64.92 km
#AutomaticWin Tally: 380
#AutomaticWin Streak: 24
Longest Streak: 24
#TripleTen Tally: 118
#TripleTen Streak: 0
Longest Streak: 7
#DoubleDay Tally: 192
#DoubleDay Streak: 6
Longest Streak: 12
Highest Floors: 120
Highest Daily Steps: 41,528
Zombies evaded: 0/0
Mindfulness Diary:
Health: 85%
Satisfaction: 79%
Energy: 88%
Productivity: 87%
---
Referrals: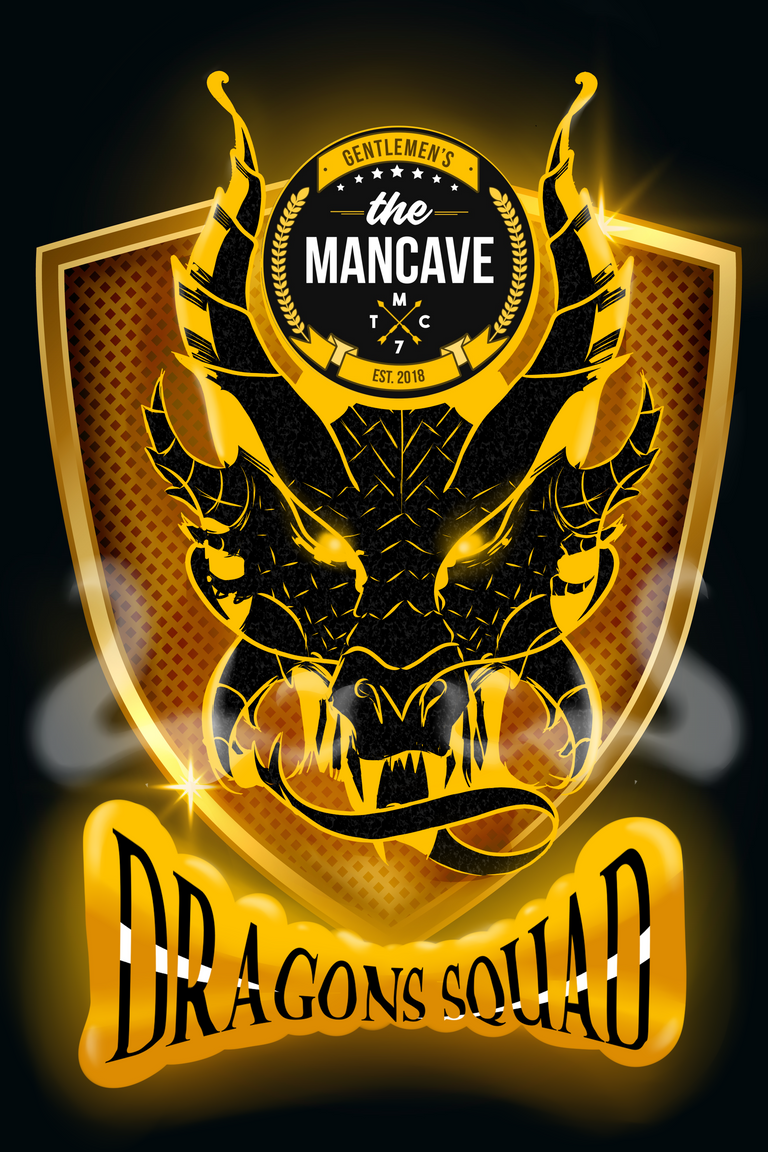 Power up and Hive on!