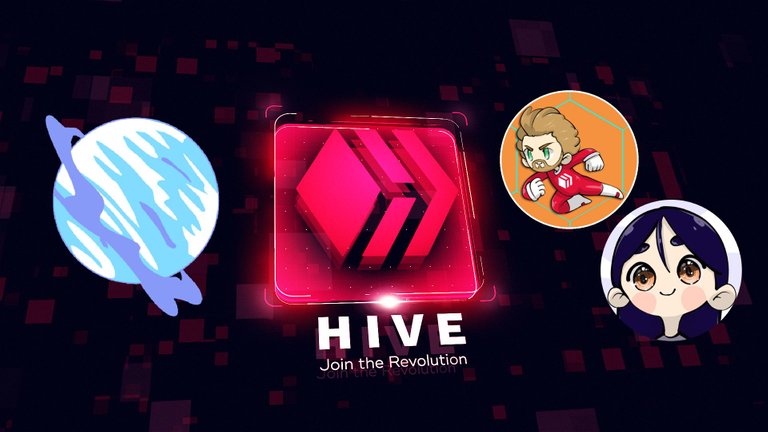 English
Hey everyone, @eddiespino here! I'm writing this post to share some important announcements and updates about the @aliento project. Each week I will try to make a post like this one to share the project's progress.
The most important announcement for this week is that the payments for the delegators have been made. We send the payments each Wednesday, but the last one, the Hard Fork, happened, and as I mentioned two weeks ago, it was likely that the payments were delayed. And that's what happened. Luckily my friend @enrique89 is awesome, and he managed to fix the bot and even add some features, so we were able to send the Hive (with a little extra) last Sunday.
Tomorrow I will send the next transfer for this week. I hope that the rewards are not too bad because of the curation bug. If they are, I will adjust the transfer and send some more.
Another announcement is that the podcast with @shadowmyst is going to be only once a week. So no episode today. There are other updates in the project, but I'm not ready to announce them yet. Either way, stay tuned and follow my personal account (@eddiespino) for more info.
---
Aliento Delegators
---
Español
Hola a todos, ¡aquí @eddiespino! Escribo este post para compartir algunos anuncios importantes y actualizaciones sobre el proyecto @aliento. Cada semana intentaré hacer un post como este para compartir los avances del proyecto.
El anuncio más importante de esta semana es que los pagos para los delegadores se han realizado. Enviamos los pagos cada miércoles, pero el pasado, el Hard Fork, ocurrió, y como mencioné hace dos semanas, era probable que los pagos se retrasaran. Y eso es lo que sucedió. Por suerte mi amigo @enrique89 es flipante, y consiguió arreglar el bot e incluso añadir algunas funcionalidades, así que pudimos enviar el Hive (con un poco más) el domingo pasado.
Mañana enviaré la siguiente transferencia de esta semana. Espero que las recompensas no sean muy malas por el fallo de curación. Si lo son, ajustaré la transferencia y enviaré algo más.
Otro anuncio es que el podcast con @shadowmyst va a ser sólo una vez a la semana. Así que no hay episodio hoy. Hay otras actualizaciones en el proyecto, pero no estoy listo para anunciarlas todavía. De cualquier manera, permanezcan atentos y sigan mi cuenta personal (@eddiespino) para más información.
---

Translation made with the help of https://www.deepl.com/translator.