I began my morning routine of reading through the news and I encountered several different pieces of news that were all odd enough that I thought I might lump them into a post to share here. For the most part they are likely things you won't hear much about or won't hear about at all from the deceptive media. This is not how I normally approach what I write. It is closer to a hybrid between what I normally do and what I used to do on the @newsagg account.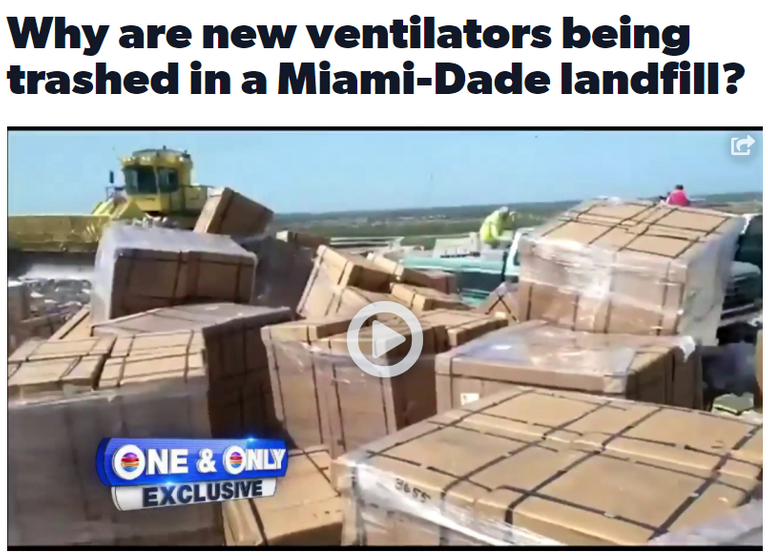 This was the final piece that I saw that lead me to think "I have to write something." The article can be found here.
Remember how ventilators were a huge deal at the start of COVID. It now turns out that since then people have come to the conclusion that a ventilator is often a death sentence if you are put onto one for COVID. They attacked Trump for there not being enough Ventilators. Governor of Cuomo of New York in particular made a big show of it. Trump spoke to industry members and a lot of ventilators were manufactured. They were sent to places like New York where they talked loudly about hospital shortages and Trump not helping yet they didn't bother using the huge hospital ship that Trump sent and was there available for them. That ship as I understand it saw no usage (might have been a very minimal amount) while New York was talking about hospitals being overflowing.
Let's take a look at this article now that I've given you a little context of what was going through my head when I first saw this.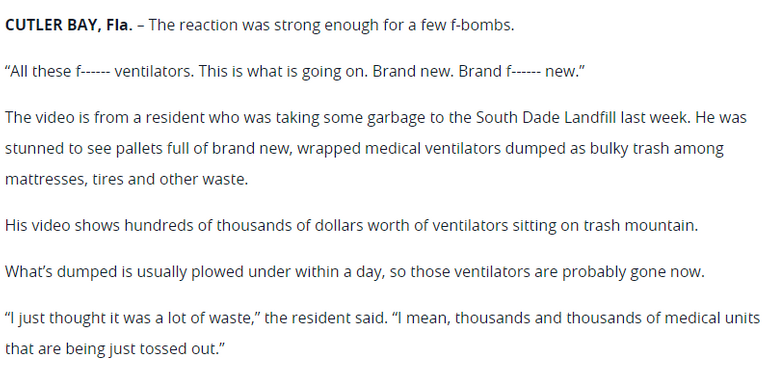 Apparently these ventilators were not needed. They were unused and are now being trashed. I find myself wondering why they were not recycled when that seems to be all of the rage these days.
---
Meanwhile far across the sea in a country that has been in the news quite a bit about COVID lately some strangeness is occurring. We're talking Black Fungus...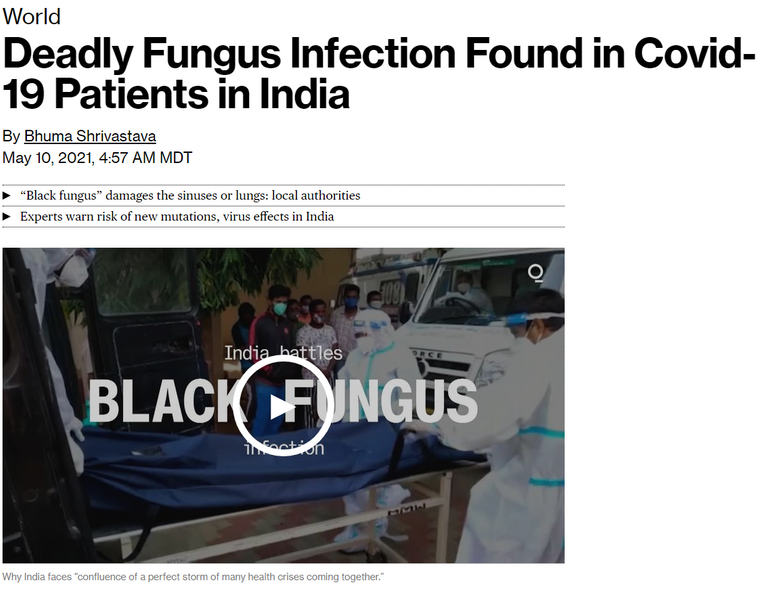 The article I am reading can be found here.
Mucormycosis seems to be occurring in some COVID patients in India. It is also known as "Black Fungus". Spores are inhaled. I find myself wondering about masking. Were these patients not already being observed? What about masks? How did they get the spores? I keep reading...

India is a country that has deployed over 160 million doses of vaccines a couple of weeks ago when I looked. They use Covishield(aka AstraZeneca), Covaxin(an mRNA "vaccine"), and Sputnik. It is interesting that neither Pfizer or Moderna are "vaccines" used there. They have a different mRNA experiment going on.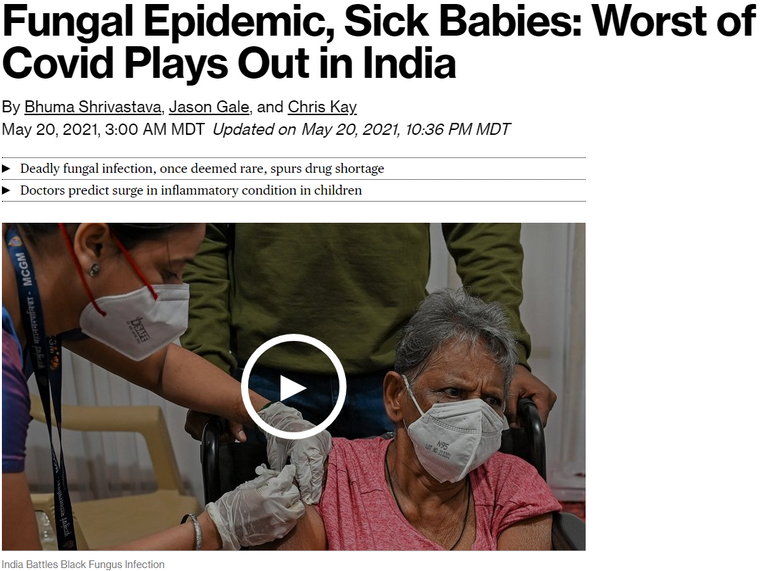 ---
Then as I was wandering through Zerohedge they have an article about the White House partnering with Dating Apps to have Vaccinated badges added to profiles. You could have written a successful science fiction novel about what strange things are being done these days if you did it say 5 years ago. I suspect the book would not be as crazy as reality.

---
Representative Jim Jordan exposes efforts by Democrats to "stifle COVID origin investigation." That was found in this story from Summit News. Over a week ago I posted an article that dove pretty deep into three different scenarios for COVID origins. The lab leak is definitely the most plausible of the three from the information available. Yet that doesn't make it a certainty.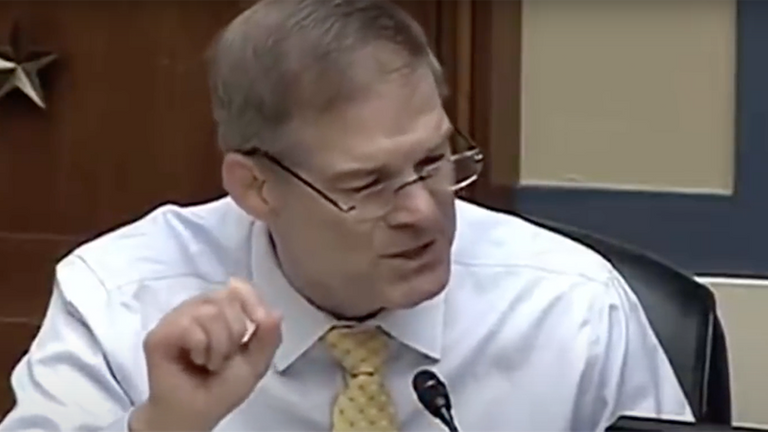 A big part of the reason they likely are trying to stifle the investigation is because a lot of funding and potential funding leads back to Dr. Anthony Fauci himself. Regardless of what lies he was caught telling Senator Rand Paul.
---
Anthony Fauci
Just how long has this guy been lying to us. ANSWER: A long time and about a lot more than just COVID.
In 1983 Dr. Fauci attempted to link aids to children and failed.


Two months later he was calling such a notion "utterly preposterous". Does that sound familiar? If it was preposterous then why was he the one pushing it. Typical politician move of hoping to manipulate people due to most people having very short memories when it comes to news and what people say.

I found the following paragraph about the "Noble Lie" particularly interesting considering Fauci admitting to using this tactic early on when it came to masks.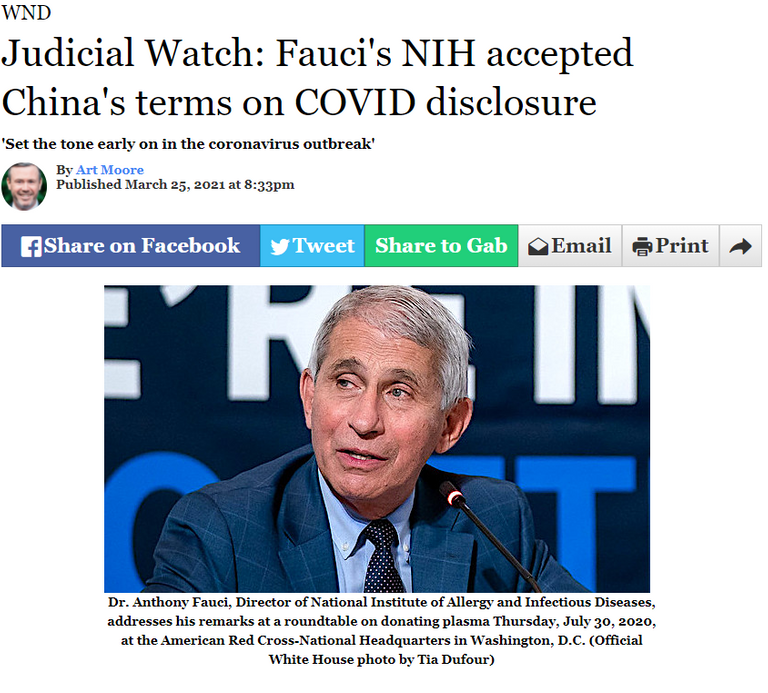 Link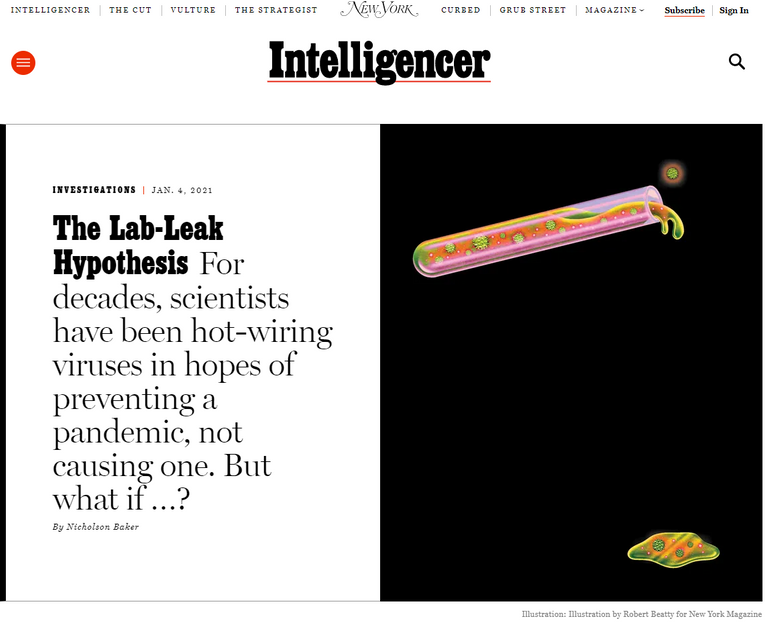 Link
I am going to wrap this up here. I shared more information about Fauci's links in the article on the three origins I posted over a week ago.
---
EDIT 1:
They keep showing up... now I find myself needing to add to this article.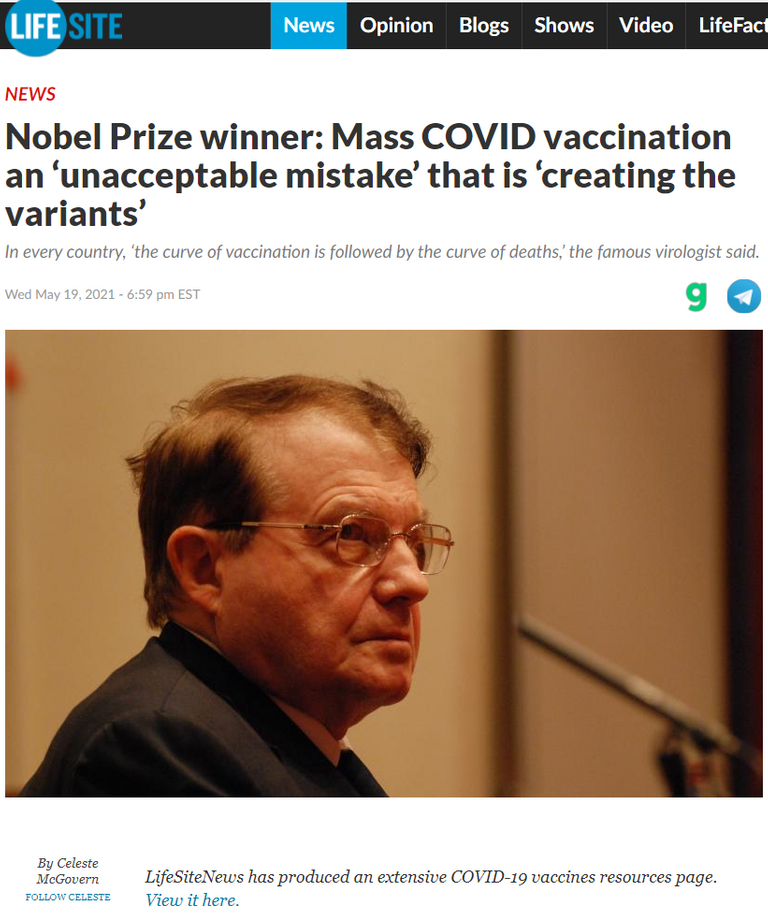 Link