This article that I just encountered in the Journal of Psychoanalytic Association kind of blew my mind with the completely overt racism. Can you see the steps in dehumanization? This is the typical process that occurs before they start justifying the slaughter of people. You need to make them into a lesser creature first. The current target is "white". Many of you already know this. This is the new movement mimicking that of the Nazis. Yet they are great at propaganda so they call people that try to challenge them Nazis. They also call people trying to point out their racism the racists, while they claim to be anti-racist. Well let me know what you think of this...
I'm going to screen capture the entire article before they can make it disappear but here is a link to the article.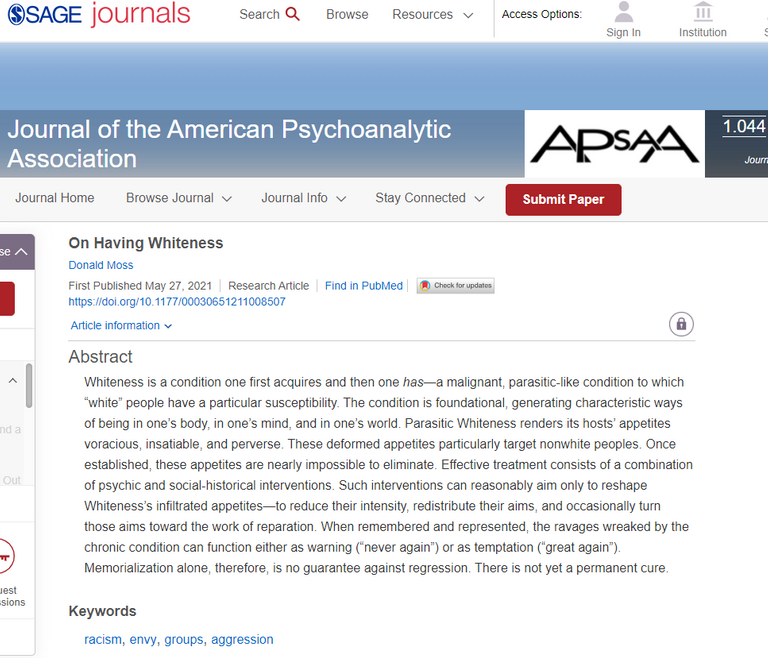 I call that overt racism. It is in a Journal for Psychoanalysts. Now being white is a parasitic condition. /sarcasm
---
EDIT: I found that The Gateway Pundit is reporting on this as well...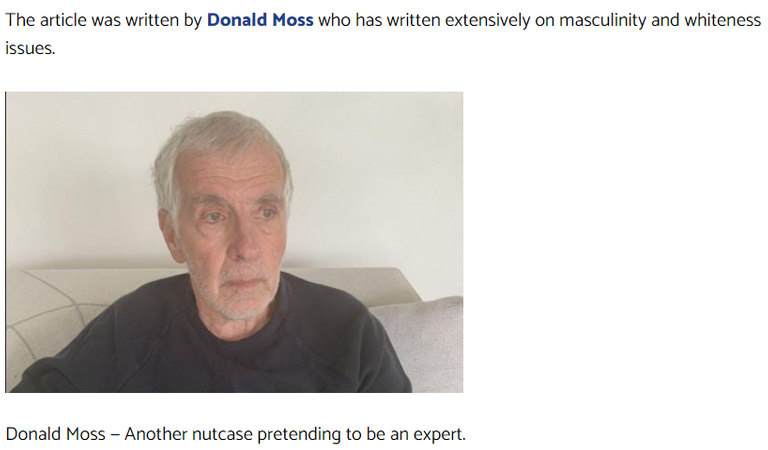 ---
EDIT 2: I was never a fan of rap until I recently discovered Tom MacDonald. I think the following song of his is appropriate for this post. He is signed by no one. All of his music and videos are done by himself and his girlfriend Nova Rockafellar so they can say what they want without fear of being cancelled by agents, labels, etc. To me he is starting to seem like this era's Thomas Paine.
If you can't bring yourself to watch it (it is worth watching)... here are the lyrics: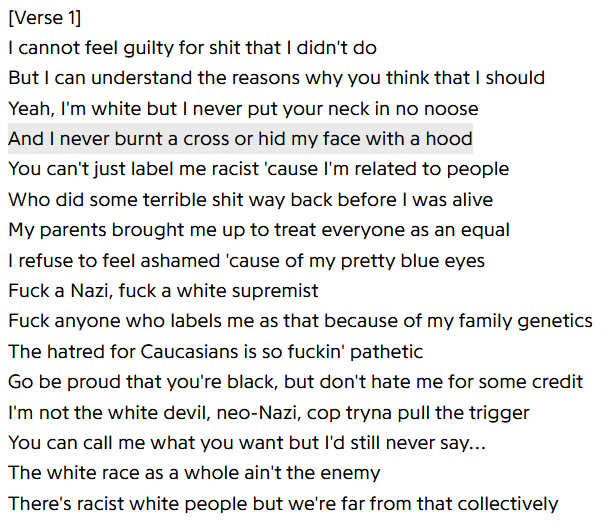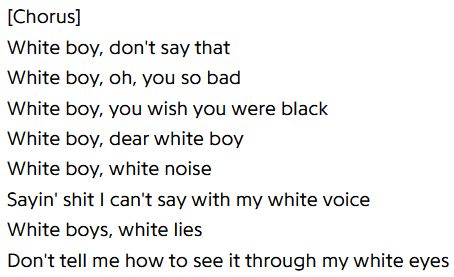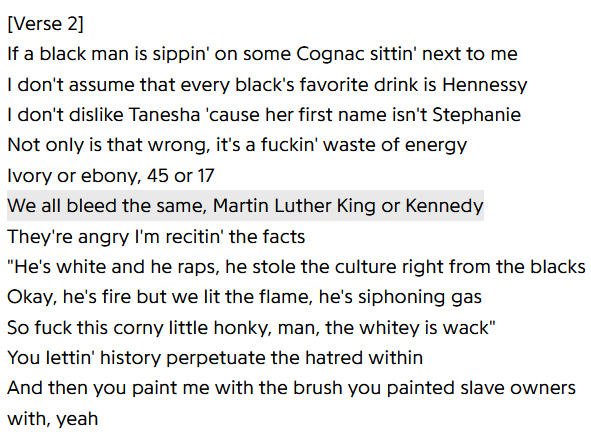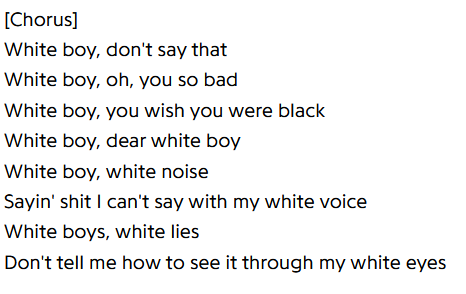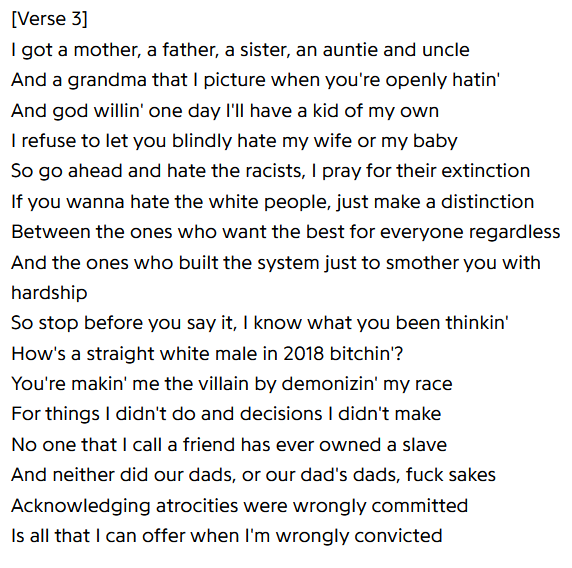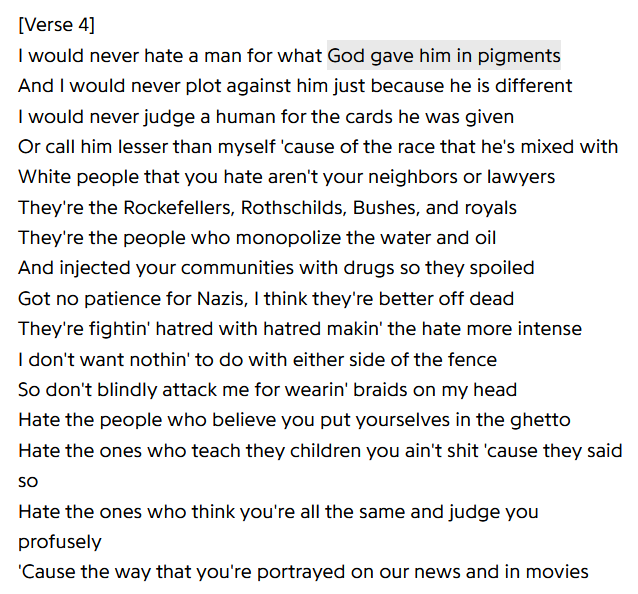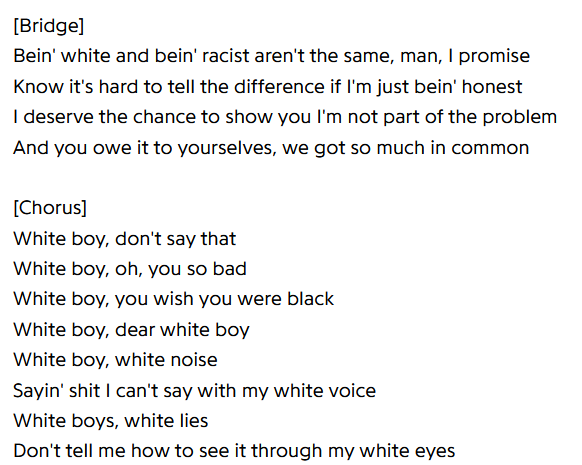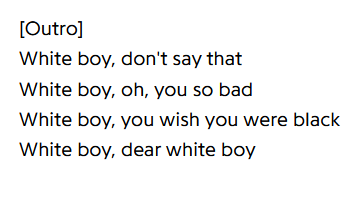 This guy is batting 100 with his songs as far as I am concerned if you look at anything from the song "Dear Rappers" onward. He is fighting the propaganda, and fighting the system. He has no shackles. Support him by watching his videos, spreading the word, listen on itunes, spotify, etc.
Also Rap historically has been up there as one of the forms of music I tended to dislike. He is someone I listen to. That surprises me. He is very brave with some of the things he said. On the other hand he is also rapidly becoming wealthy without any help from the music industry, agents, etc. I am fine with someone like him busting their ass and becoming wealthy. Wealth doesn't bother me. How they use it and whether they corrupt the system with it or oppress others is when it bothers me.