For years now people have been caught committing crimes. Politicians, News Outlets, Big Pharma, Big Tech, etc. They have been caught outright lying, committing crimes, or being compromised. We see them bring up that there are going to be internal investigations, that bills are going to be passed, that they will be called in to testify, etc. Does it mean anything?
They found some more bad things with the Maricopa County Audit in Arizona. Yeah. Does anyone that was actually paying attention and thinking for themselves find this surprising? Does anyone that was actually carefully watching the numbers and such coming in on election day and throughout the night along with the narratives that mysteriously happened at the same coordinated times across multiple states think that there was nothing wrong with the election? I mean sure if my livelihood is threatened by youtube, facebook, etc. if I dare to point out things that are extremely obvious and easy to see if I just look and think I might back down because I don't want to be censored from their platforms. I might avoid suggesting the truth because I've built my business around their platforms. They might get me to self censor myself. They may even get me to push their desired narrative... Yet none of these things describe me. They are no threat to me. If they were I doubt I could bring myself to do it anyway.
I mean I am willing to be fired rather than accept a vaccine mandate from my work (no such mandate yet). I am willing to resist and do whatever is necessary to survive if a vaccine passport is mandated. I won't take one and it likely will make me become a criminal. So if I was seriously surviving on big tech funds would I toe the line and not speak up about this fraud? Not likely. That just isn't me. In that fictious world I'd be one of the creators that was perma-banned already. The new Nazi like movement would have burnt my digital book.
There are people taking actions. Often illegal. Yet they are not held accountable so they keep doing it, and even accelerating the process. The people that are following the rules, and trying to be civil and what in my mind I kind of think of as "The good guys" are getting their ass kicked. Or perhaps they are there just to put on a show for us and keep us from showing them what an insurrection actually looks like. I don't know. I do know that the people that seem interested in the bill of rights, true equality, justice, and honesty... they are getting their asses kicked all over the place.
Why?
Those committing the crimes have not been held accountable. I can't actually think of a single significant instance where those in power have been held accountable. I can cite a lot of cases in the last four or more years where people have had their rights violated, been jailed, had their lives destroyed, etc. without any evidence. Yet for the power brokers that are caught doing things illegal and/or evil, nothing seems to happen to them.
What do the "good" guys do?
WORDS
They go ahead and do an audit. They've already found some things that are not surprising to me in the least. Though they've also had evidence destroyed that was subpoenaed. They've had things that were subpoenaed that simply are not handed over and those that have them refuse to do so. What do you think they are going to do about it? If we follow the historical precedent for awhile they will do nothing.
This makes their laws, their words, their audits, their bills, their subpoenas, and their judgements all MEANINGLESS. They are empty threats. The are the proverbial...
OR ELSE...
Which is called and discovered to be nothing more than a bluff. Those I'd consider the "bad" guys know this. I fully suspect at this point they don't really care what people do because if they find something nothing is going to change. No actions are going to occur. No one is going to jail. No people proven traitors will be executed. No actual insurrectionists will be stopped.
I don't know about you but I'm a bit tired of the words...
I don't need to see Mark Zuckerberg called yet another time to testify before Congress without being under oath. I don't think it would actually matter at this point if he was under oath. I mean Dr. Fauci was under oath and he just lied through his teeth the other day when confronted by Senator Rand Paul. Do I think anything will happen to him? Not really. I suspect he'll keep lying with impunity, scaring people, and pushing agendas that make him and his buddies more wealthy and powerful. He speaks very disrespectfully to congress, and at this point this doesn't surprise me. He likely was aware of the empty threats of the "good" guys long before I noticed it.
Why did I write this post?
Well, I read the news and I'll go comment in the comment sections of various articles as I am looking around and for awhile my comment could often be simply summarized as...
"Sure I agree... but what about it? Will they actually do anything or is this simply more words?"
I did also do some introspection and I realize I am using words here too. Yet I am not an elected official, I am not in the military, I am not in any law enforcement agency, and truly I don't have any authority. All I have is my words. When I cease to have words all I have left is my life and my weapons? I tend to weigh what benefit I might offer.
At the moment I think I am more beneficial in just getting people to see behind the curtain, see the Matrix, and hopefully think for themselves. It may be too late, but if there is any hope I suspect it is going to require a lot of us. Though organizing is easily tracked these days and they (bad guys) can shut such things down rapidly. That is partially I suspect why it is mostly just words...
Yet those that are in positions to do something seem to be fixated on words as well.
They pass bills that they don't enforce. They have laws and create new ones that they don't enforce.
Though the bad guys will selectively use whatever they can and ignore what is inconvenient. Why shouldn't they? If they violate your rights, and they prosecute you based upon allegations, cancel your banking, get you fired, get you ostracized, etc. based upon lies which they have no burden to prove they simply walk away. They commit so many crimes with no consequences. Thus, they do whatever they want. They say whatever they want and it is treated as gospel.
---
I want to share with you some of the articles and headlines I looked at today. I may also go back in time a bit if I can find some more examples:
Today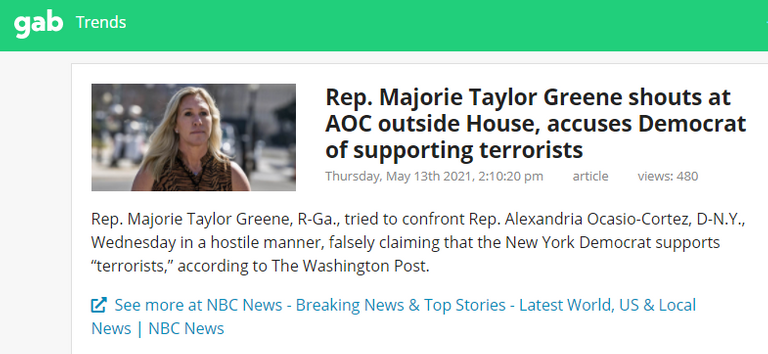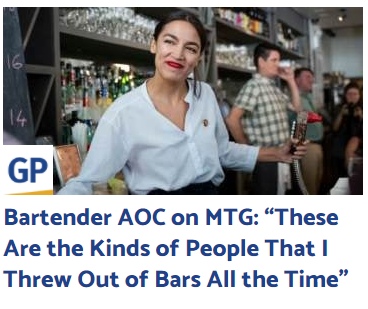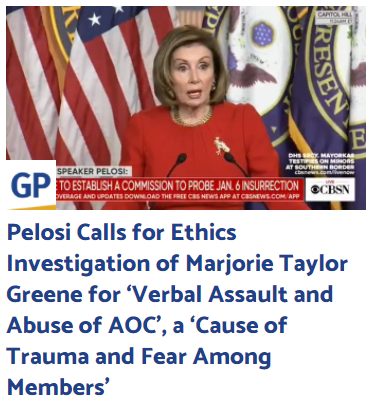 Representative Marjorie Taylor Green (MTG) shouts at Representative Alexandria Ocasio-Cortez (AOC) and these WORDS are being treated like the most important thing since 9-11, or Pearl Harbor. MTG must be investigated, removed from panels, recalled, fired, impeached, etc. For words. Do you see the hypocrisy? These "Bad guys" get away with this. They can go after MTG with impunity. They will go after MTG for words and treat it like a terrorist attack. In the meantime THEY do this type of behavior daily with no consequences.
The bad guys coming after people for WORDS... They've pushed the WORDS are violence idea quite heavily. Except of course when they are their words.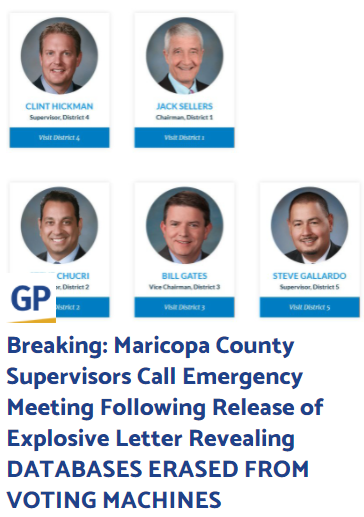 Yep, and what are you going to do about it? Likely something that ends up just being more words.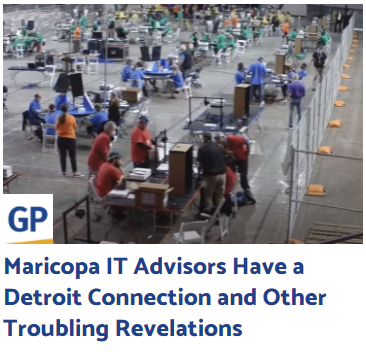 Yeah? What are you going to do about it? Talk?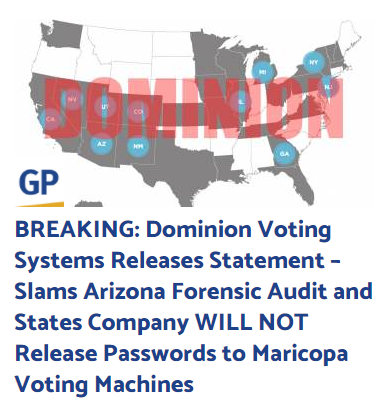 The bad guys calling the court's bluff. Do you think anything other than words will happen? I don't.
If you were the bad guys what would this mean to you? To me it'd mean I don't care about laws at all. If people are not or cannot enforce them then I can pretty much do whatever I want.

Yep. The bill of rights are meaningless to the bad guys.

Great. How do you plan to enforce it? I know some things happened in Trump Era that were banned yet they continued to do them anyway.

Indeed. Information I have encountered over the last year makes this seem plausible. Yet what are you going to do about it? Talk?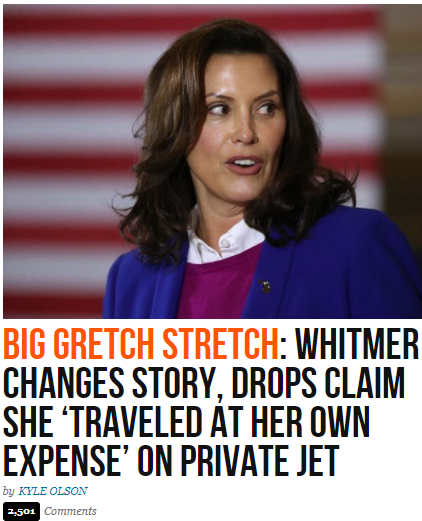 Again... What are you going to do about it? Talk?
---
Wait...
There may be one exception lately. Hopefully he keeps it up.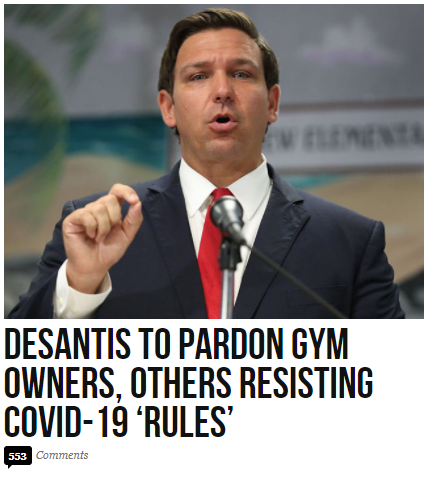 He seems to be doing more than just talking... They sure hate him for it. People in his state love him. Many people in other states are jealous and wish they had him as their Governor.
---
We now resume our regularly scheduled program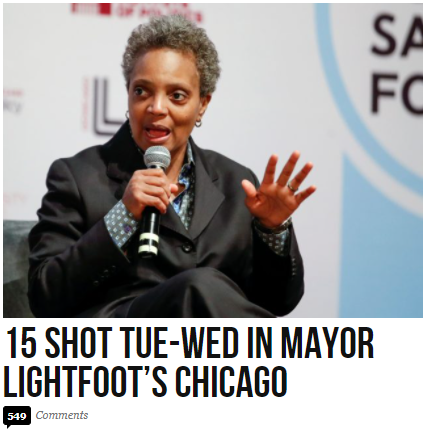 That is correct. Black Lives Matter only seems to apply when you focus on the extremely low number of deaths from a white person, especially a white cop that happen each year. Ignore the massive amount of black on black crime in the big cities ruled by the "bad guys".
Why not? It works. They make policies, get funding, and get voters by creating division.
Their opposition simply talks and cowers...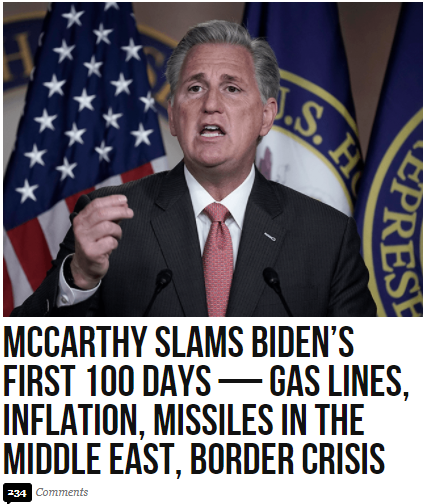 Yeah, and what are you going to do about it? Nothing? Yeah that's what I thought.
At least the Democrats would have been working on yet another impeachment sham by now.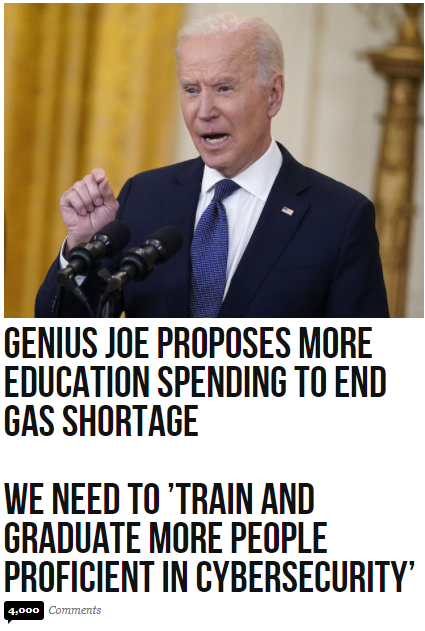 Haha. As someone that deals with this frequently. This won't do anything. I am a network engineer. The amount of hacking has been escalating beyond insane levels. Why shouldn't it? I've actually not heard of anyone in any of the crimes I've been involved with blocking that have been held accountable. I've reported large problems to places like Amazon, Microsoft, Google, etc. when we catch specific IPs committing crimes. They do nothing. We've just gotten into the habit of blacklisting such IPs so they can never reach our network again. Sometimes we blacklist entire network blocks. This is insufficient and in the long run it will have negative outcomes as well because innocent people that happen to be in those blocks will be blacklisted as well. We can't keep up with it any other way. Why? The criminals are not held accountable so they are getting emboldened and more and more of them appear.
Though I do want to share a satirical headline from The Babylon Bee that had me laughing... this one is the only one in this post that was not a headline to be taken seriously: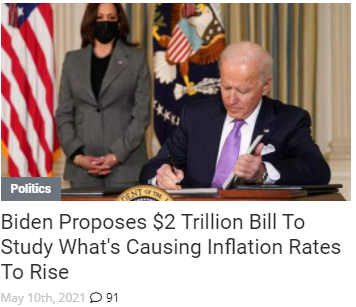 ---
I assure you I can keep going. All I see is WORDS from the good guys. From the actual criminals I see contempt because they know they won't be held accountable.
We need to return to the times of "Sticks and stones may break my bones, but words will never hurt me"
It is past time to confront the playground bully and bloody their nose...