This publication was also written in SPANISH and PORTUGUESE.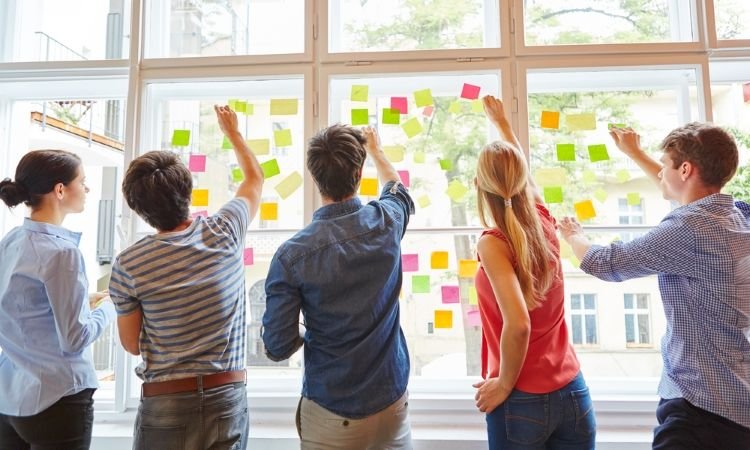 Innovation Matrix
Last week I asked you how you see the POB community and I asked you to write (with just a single word) its reflection (from your point of view). The edition had 11 valid responses, and now it's time to vote to choose the FIVE best words.
Awesome
Enlightening
Equilibrium
Growth
Home
Nurturing
Outstanding
Persistence
Striving
Thought
Thought-Provoking
RULES:
Each user can only vote (maximum) on five options.

If you are one of the contest participants, you can't vote for yourself.
Voting open for the next 48 hours. Now, it's up to you!
CLICK HERE TO VOTE.
---
Repartiendo POB (#01): Es hora de votar.
La semana pasada les pregunté cómo ve la comunidad POB y les pedí que escribieran (con una sola palabra) su reflejo (desde su punto de vista). La edición tuvo 11 respuestas válidas, y ahora toca votar para elegir las CINCO mejores palabras.
REGLAS:
Cada usuario solo puede votar (máximo) en cinco opciones.

Si eres uno de los participantes del concurso, no puedes votar por ti mismo.
Votación abierta durante las próximas 48 horas. ¡Ahora, depende de ti!
CLIC AQUÍ PARA VOTAR.
---
Espalhando POB (#01): É hora de votar.
Na semana passada, eu perguntei como vocês enxergam a comunidade POB e pedi para que vocês escrevessem (com apenas uma única palavra), o reflexo dela (no ponto de vista de vocês). A edição teve 11 respostas válidas, e agora é hora de votar para escolher as CINCO melhores palavras.
REGRAS:
Cada usuário só pode votar (no máximo) em cinco opções.

Se você é um dos participantes do concurso, não pode votar em si mesmo.
Votação aberta pelas próximas 48 horas. Agora, depende de vocês!
CLIQUE AQUI PARA VOTAR.