Stick 'em Up! , The Saga of The Stick Up Boys

I've been meaning to do this post for a month but real life happens (shakes fist to the sky yet again)! The Stick Up Boys have quite an online presence and are positive and do a lot of youth music benefit posts and tons of creative gifs and projects.

Their music has garnered the attention of a lot of "Indy" types and they even do some stop-motion animation and other art.....IMPRESSIVE! and @pizza , @musicforlife and @pob and others including @hive in general. I like the fact they spread the love around and creativity. It's going to be hard to squeeze in a lot in one post about them but will try to hit some main points and share links to their works.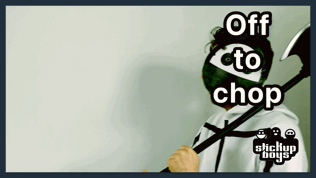 I gave @stickupboys a list of questions to dig deeper into the gif dropping, song dropping and artistic rays of sunshine known as "the cool dudes who literally do about 50 things at once". It's amazing so let's dig DEEPER.

1. How did you come up with Stick Up Boys?
We have been making music for a long time and wanted to release some of our own stuff rather than writing and
producing for other people and for sync libraries. We created the SUBs to be anonymous and have lots
of fun as well as to make music and have lots of fun as well as to make some cool electronic synth pop music. You can check out our website at http://stickupboys.co.uk
We then last year after signing lots of different record deals we decided to start our own label Stick Up Music to release our music on and other cool artists, we are just starting this journey but you can listen to what we are doing there at, we are hoping to bring it to Hive at some point!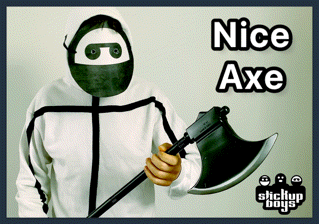 I have managed to get some of the other SUBs on here recently which is cool! @stickupmusic @ambrosechappel @djjamesblack, I even got my mum to hive at @bellou61 so please check in with her and see you she is ok posting photos, cats and crochet blogs!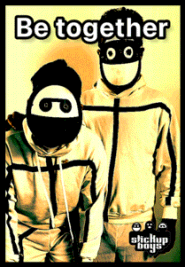 2- What are your thoughts about P.O.B. and what are your favorite parts about the community?
When POB started I remember just liking the idea behind it. it reminded me of some Sci-fi books I have read! Almost like proving you are human, proving you are sentient! I am not sure I understand the community very well as it all seems a bit mysterious as far as I can tell, even after joining the Discord am I not sure what it is about.
I guess to me it is about proving my creative brain so generally I post in POB with that outlook. I recently did some GIFs as you know as well as answer the word of the week through music! I know there is lots of debate about what is a good post and who is a good community member and all that shizzle but I think we just do our thing and hopefully spread some fun, music and love!

3- nominate two other Proof of Brain community members you'd like to see featured in the "Profiles of a ProofofBrainer" and if the first person doesn't want to do it I'll ask the second person and if they don't want to do it I'll randomly choose.
I do not know really who is a member of POB as arguably most people are! I would like to know more about @fireguardian and @themarkymark seems like a character! SO maybe you could see if they would like to answer some questions.
(sidenote from @battleaxe, I'd love to interview @pob , and some others like @leprechaun and others who can explain the roadmap, dev work etc. I ignore the noise but sometimes growing pains happen and it would be a crowd drawer to perhaps do it on voice, so sorry to interject. )

If you want to hook up with us on our other socials please do so!
Special Thanks to the Boys and everyone else who supports this type of work that will be shared amongst communities, saying Ahoy across the gaping maw of Hive... Gifs courtesy of @stickupboys WHO NOW ARE ON GIPHY OFFICIALLY!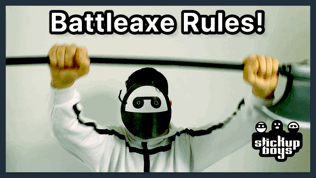 Some thoughtful gifs for me from the legends themselves....... I have their new song stuck in my head and danced to it very , very late last night!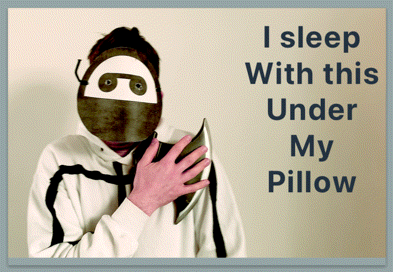 ---
Posted via proofofbrain.io
---
---