Laying It Out, Again

Delegations have been a hot topic during the past couple of days and the discussion surrounding them has been interesting to follow.
@bitcoinflood made a brilliant post yesterday which has kicked off the discussions and it's been well received by the community. Make sure to check it out.
Since I have a sizeable delegation from @proofofbrainio, I felt like it would be wise to give some insight into my efforts here within the Proof Of Brain community for others to comment on or raise any concerns. I've not dug too deep into the causality behind the delegation or how others feel about it, so it would be great to get some feedback.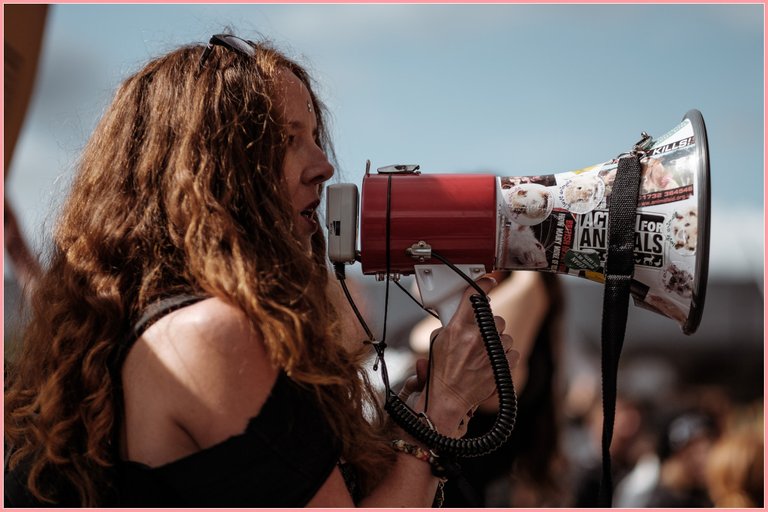 image courtesy - Clem Onojeghuo
---
I received the 5000 POB delegation about 14 days ago and a couple of days after this I shared a post called Who's Rewarding Who?.
In this post, I laid out some of my decisions for voting and selling tokens while also highlighting a train of thought for the 50/50 author/curation reward split.
The four main decisions that I shared were the following;
95% of my votes will be exclusively made on the POB front-end (this has held up to be valid over the past couple of weeks, I believe it's around 98-99%)

I plan to sell 5-10% of my rewards on the market to hold some liquidity for future buying opportunities (my plan now is to only sell rewards gained on a Saturday, the rest will be staked or used for WOTW)

I'll put up the 175 POB per week for the POB WOTW Contest (this has been increased to 350 POB per week and I'm planning to increase the winning positions to 5 because of the contests recent activity, the prize fund will likely increase to 500 POB)

5% beneficiary will be added to every post towards pob-fund (this is back up to 10% per post and will increase as my stake increases)
I'm content with these decisions and I'm more than happy to stand by them, although I'd like to look further into my voting habits to increase the distribution of the token to more members.
At the moment, a portion of my voting goes to replies I receive, typically at 5 or 10% vote weights, but this could be seen as favorable voting since these are people with who I regularly interact (for the most part).

I allocate the rest of my votes daily on other posts in the main POB tag and on quality comments in these posts. My vote strength rarely drops below 85% and never below 80%. My typical vote weights are the following:
Comments
5% - genuine response to a post/comment
10% - as above, but further adds more to the conversation, sparks discussion
15-20% - as above, high-quality response, thoughtful, or if the person is new to the community I'll give the vote a boost
50-100% - important message/view that I think deserves attention (very rare)
Posts
25-33% - decent post, useful info
50% - an interesting read, personal touch
75% - great quality post, personal touch, originality evident
100% - excellent quality, fresh perspective, superb information
These are my own metrics on a rudimentary level and somewhat show how I decide to apply a vote. This isn't to say it's the exact guidelines for why I would vote a specific amount.
I much prefer posts that have a certain authentic nature and provide a look into how someone thinks or feels, that's just my preference.

I've started to give out delegations to people I've seen interacting and engaging with other members of the community. These delegations are for two reasons;
The tokens will spread out further to others who I may not interact with
I want to be able to support those who are active and engaging with others
These are going to be delegations in the range of 100-500 POB and I'll likely swap them up every couple of months so that more people have opportunities to grow their stakes to a solid position. I think the best way to approach this is in a 'delegation matching' method.
For example, someone says they'll stake 300 POB by the 1st of May, if they make it, I'll match with a 300 POB delegation for 2 months.
This shows that people are willing to commit to the platform and are strapped in for the ride. That doubling of the stake is a great boost at the right time.

In terms of the POB WOTW, I am very pleased with the responses and I'm enjoying the buzz that's been generated from it. I'll be continuing the prizes for the foreseeable future and making the changes as of next week for what I mentioned above.
The post on Sunday will also have some new information about the following week's word being shared in advance. This is to give an opportunity for those who can't find the time or inspiration for the current word. It should increase the quality of posts even further as well.
The plan is to stick with the current guidelines and keep pushing at the engagement element of the contest although there will be possible changes down the line that may deviate from the standard 1st, 2nd, and 3rd, style of winning.

I think that's pretty much it.
I'm open to heavy criticism and suggestions. The platform is barely walking and we've only just passed the 400K total tokens issued so there is plenty of room for improvement.
Let me know what you think and I'll be sure to respond as usual.
---
Visit the Ongoing POB Discussion Thread to find recent posts about important POB-related topics.
I know, we need an update.
---
Don't forget to write your post for this week's POB Word of the Week!
There is 350 POB (liquid) up for grabs. That's about 248 HIVE at today's current price.
---
Posted via proofofbrain.io
---
---