I couldn't read anything for a few days because I had finished Great Expectations and couldn't get past the end of the story, but I insisted a lot on The Sea-Wolf as soon as I started, because Jack London never disappoints. It's a book that has been on my list for years!
At first, I couldn't get carried away with the story, because the way the main character, who makes the narrative, got on my nerves and I believe the author wanted to convey precisely that image.
This character, Humphrey van Weyden, a city intellectual was on a boat until it had an accident and ended up sinking, being rescued by the schooner called "Ghost" and the novel unfolds on this ship, which was going to the Pacific to hunt seals .
What stands out most in the novel is the personality of Wolf Larsen, Ghost captain, who is a very peculiar guy, marked, in his ideals, by materialism. He was a difficult, rigid, sarcastic man who placed no symbolic value on life. Humphrey, who was a man of books, without ever having worked to earn a living, as he lived on income from inheritances, had several experiences that went against what he was used to.
Life in Ghost was very hard, with challenges marked by climatic instabilities as well as relational instabilities inside that ship. The crew was marked in part by sailors and hunters. It was not a favorable environment for friendship and companionship, but for competition and rivalry for very trivial things. several crew members died.
But as in other Jack London novels, the heart of the story is the encounter of man with his most primal and instinctive side and we can see the great change of the main character when knowing this side, even if it was by force. It's amazing to watch the evolution of London's own writing as it conveys this inner character change.
But this is not just because of London's fantastic ability, as he himself had had a similar experience at age 17, when, falling into the sea on a night of binge, he was rescued by a fisherman from a boat called Sophia Sutherland, who like Ghost, it was intended for hunting seals.
Anyway, I always recommend any Jack London novel because it's always, always worth it. Especially if you are interested in learning more about the depths of the primitive soul.
Thanks for reading! <3
=========================================================================
Fiquei alguns dias sem conseguir ler nada porque havia terminado Grandes Esperanças e não conseguia superar o término da história, mas insisti muito nO Lobo do Mar assim que comecei, porque Jack London nunca decepciona. É um livro que estava na minha lista há anos!
De início, não consegui me empolgar com a história, pois o jeito do personagem principal, que faz a narrativa, me dava nos nervos e acredito que o autor queria passar justamente essa imagem.
Este personagem, Humphrey van Weyden,um intelectual citadino estava em um barco até que este sofreu um acidente e acabou naufragando, sendo então resgatado pela escuna chamada "Ghost" e o romance se desenrola nesse navio, que ia em direção ao Pacífico para caçar focas.
O que mais se destaca no romance é a personalidade de Wolf Larsen, capitão do Ghost, que é um sujeito bem peculiar, marcado, em seus ideais, pelo materialismo. Era um homem difícil, rígido, sarcástico e que não dava nenhum valor simbólico à vida. Humphrey, que era um sujeito dos livros, sem nunca ter trabalhado para conseguir seu sustento, pois vivia de rendimentos de heranças, vivenciou diversas experiências que batiam de frente com o que ele estava acostumado.
A vida no Ghost era muito dura, com desafios marcados pelas instabilidades climáticas como também pelas instabilidades relacionais dentro daquele navio. A tripulação era marcada em parte pelos marujos e pelos caçadores. Não era um ambiente favorável à amizade e companheirismo, mas sim pela competição e rivalidade por coisas muito triviais. vários tripulantes morreram.
Mas assim como em outros romances de Jack London, o cerne da história é o encontro do homem com seu lado mais primal e instintivo e podemos ver a grande mudança do personagem principal ao conhecer esse lado, mesmo que tenha sido à força. É incrível observar a evolução da própria escrita de London ao transmitir essa mudança interior do personagem.
Mas isso não é somente pela capacidade fantástica de London, pois ele mesmo havia passado uma experiência semelhante aos 17 anos, quando, ao cair no mar por conta de uma noite de farra, foi resgatado por um pescador de um barco chamado Sophia Sutherland, que assim como o Ghost, era destinado à caça de focas.
Enfim, sempre indico qualquer romance do Jack London porque sempre, sempre vale a pena. Principalmente se você tem interesse em aprender mais sobre as profundezas da alma primitiva.
Obrigada pela leitura! <3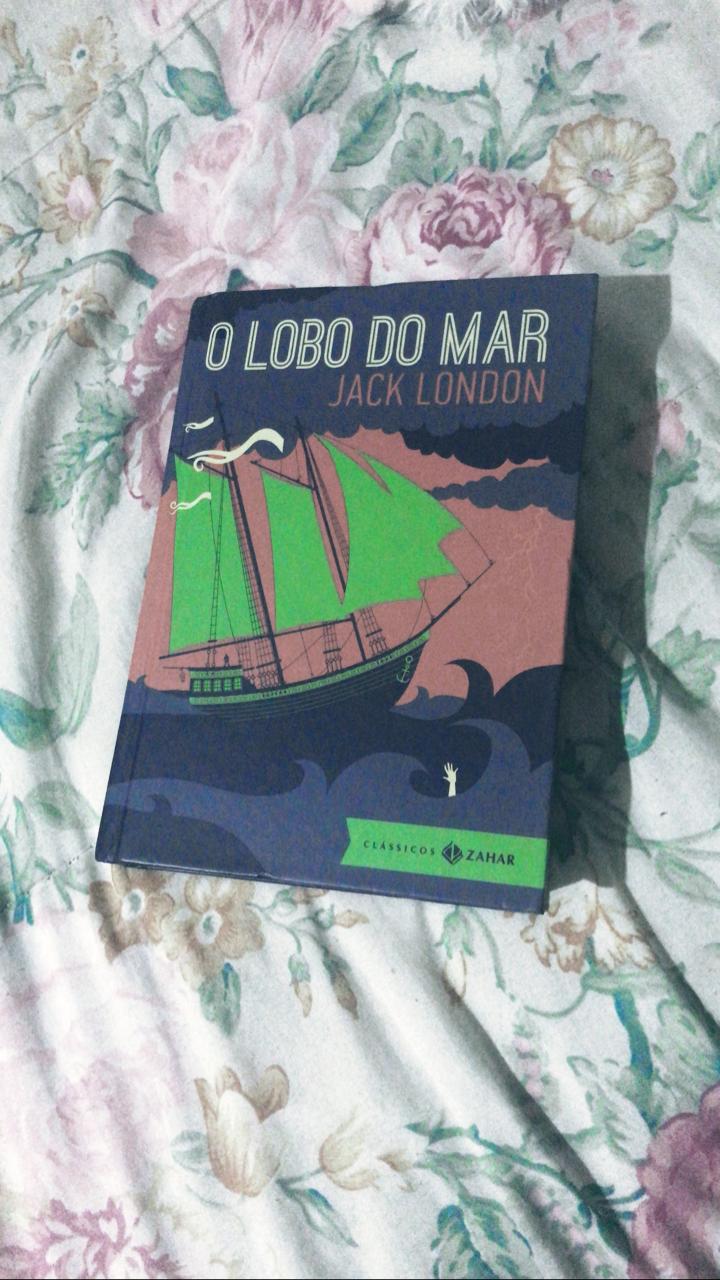 ---
Posted via proofofbrain.io