Some Simple Lessons You Haven't Learnt Before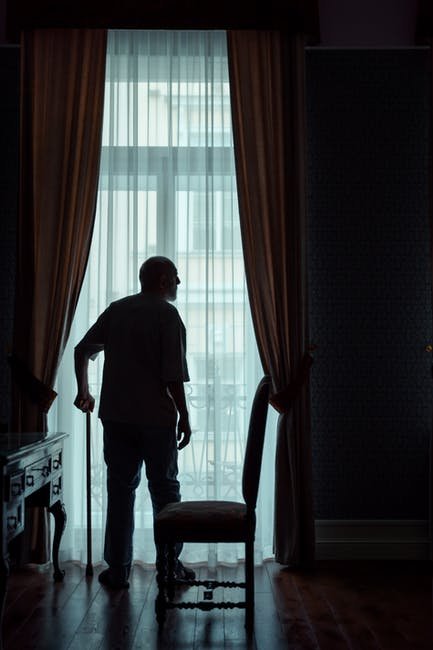 Source
It's always normal for people to judge a book by its cover. Most times they don't even get to experience what the book is made of before labelling it unfit to read.
That's what poor Femi had to go through in his not so happy life. I got up one morning, unenthusiastic as ever. I was already easily labelled the black sheep in the family because I was more concerned about my well being than a lot others..
Everyone saw me as hopeless and lazy. I'm surely wondering why, because I've always wanted the best for my self and have fought to achieve that. Even my parents had this misconception that their son had no direction,no ambition and there was no solution.
You know how that works, I didn't want any stress and everything my parents wanted from me always ended with the word "stress". So I always avoided doing what they wanted and surely earned that labelled.
Walking through my favorite pathway, which is usually opposite the Akara seller who's teen daughter was pregnant and also led to the open field. I whistled a rhythm that made no sense but still made me feel a lot better.
I had made it past Tunde's house when I saw it, a white porshe had pulled over very close to the open field and a young guy came out of the car. The guy looked a few years older than me or we were probably the same age. He was a lot handsome and was well dressed in a matching white top and very expensive shoes.
Then a very beautiful lady appeared in front of him, I hadn't noticed where she'd come out from but there she was with this young man laughing and talking. The guy was a lot calmer and barely said a lot, I could see the level of power and control he possessed.
I stopped dead in my tracks and couldn't breathe. I didn't know why but I wanted all he had. I could feel greed overwhelm me, the sort I had never felt before. I had always lived my life with no ambition, thinking I didn't need to be anything more. I guess that thought changed so fast.
Without actually getting to my usual destination that morning which was that game center that I always frequented. I took a turn and started heading back home. When I got there I went straight to my father who was already prepared for work, he ignored me as usual because he was in no mood to get angry.
"Dad, how can I be rich, very rich in this life?", I asked him stopping him in his tracks. He looked at me surprised at this question. "You'll have to be really educated first, have an ambition and walk towards achieving it". He replied still surprised.
I looked at him again still having a lot of questions to ask but kept them to myself especially knowing that my dad would be late for work. So I went straight to my room, took out my notepad and wrote down the word "AMBITION".
That was the turning point in my life, from that moment on, I was led by greed, greed to become rich, to feel that power I saw in that young man's eyes. Slowly and gradually I started to work on myself, more focused than ever and a lot more ambitious.
I know a lot of other guys would have thought of cyber crime but I didn't think that, my ambition was to become someone great in life. I wanted to be a programmer and by the age of 16 I was already enrolled into programming school. Before 22, I was already a well renouned certified programmer and my journey to becoming rich was well on the way.
---
"Are you saying that greed is a good thing Grandpa?", I could see the confused face of my grandson Seyi looking straight at me.
I laughed calmly, and looked at my young grandson who was already so much like me in so many ways.
"Greed can be a driving force to becoming great in life. It could be selfishly wanting something so bad you'll do anything to get it. It could be the need to become powerful or successful, or wanting something that belongs to another person. Greed isn't actually good, but then it can be all you need to get to that place you deserve to be.
If you could remember my story, I had been a young man with little or no direction, I was a smart kid no doubt but at the age of 16years I still didn't have an ambition or direction untill I saw that guy that day. It wasn't like I hadn't seen any young successful person before, but I just saw myself in that guy.
Then the race to becoming like him started and like anything fueled by greed, I used a lot of people on my way to the top, sometimes I hid some of the knowledge I acquired so others would have to come do my biddings, it actually made me feel powerful. I didn't care about the feelings of others but about my own greedy ambition.
Whenever I sensed competition, I always crushed them by dubious means. One time in programming school there was this bright young guy who was starting to gain fame as the brightest student in the school. I got angry and paid some boys to beat him up and destroy his laptop. After that day, the boy couldn't complete his course again because his parents couldn't afford to get him a better laptop.
I'd done a lot more other things but at the end I achieved my ambition, I became very rich and as you can see for yourself, I have a lot of white cars of any model you can imagine. But then I've come to realize that it's all just vanity. All in the name of making money, I've driven a lot of people away from me even your grandma who has refused to come back to me.
I've lived a lonely life all my life and money has been my only companion. I'm telling you all this Seyi so you'll learn from my mistakes. No matter how driven you are by greed don't you dare forget that there's a lot to life than just being rich and successful. They're memories that you'll need to make, beautiful memories. Laugh a little harder, love a little more, give to the needy and thank God always.
Life would be a lot better that way, it's too late for me to do all that now but I hope you learn and not make the same mistakes I did my grandson." I was still talking when Seyi moved closer and hugged me tightly and just immediately his father, my only son just walked in and smiled. After that they said their good-byes and left leaving me in my lonely mansion.
T H E       E N D

---
What's your opinion about **Greed**? , do you think it has good attributes or do you think the bad supersedes the good. I'll love to hear your opinions in the comment section or you could join the contest and drop an entry.
Thanks for reading this post 😊❤️
---
---