"No consequences" is the biggest unacknowledged oxymoron. Every dumb decision we make has an effect, but it's cause lies deeper in our psyche.
To explore the cause and effect relationship, I decided to create comics.
Charles Darwin was a great proponent of causality. The power of genes and the stupidity in their pockets was termed under a more sophisticated term - Natural Selection.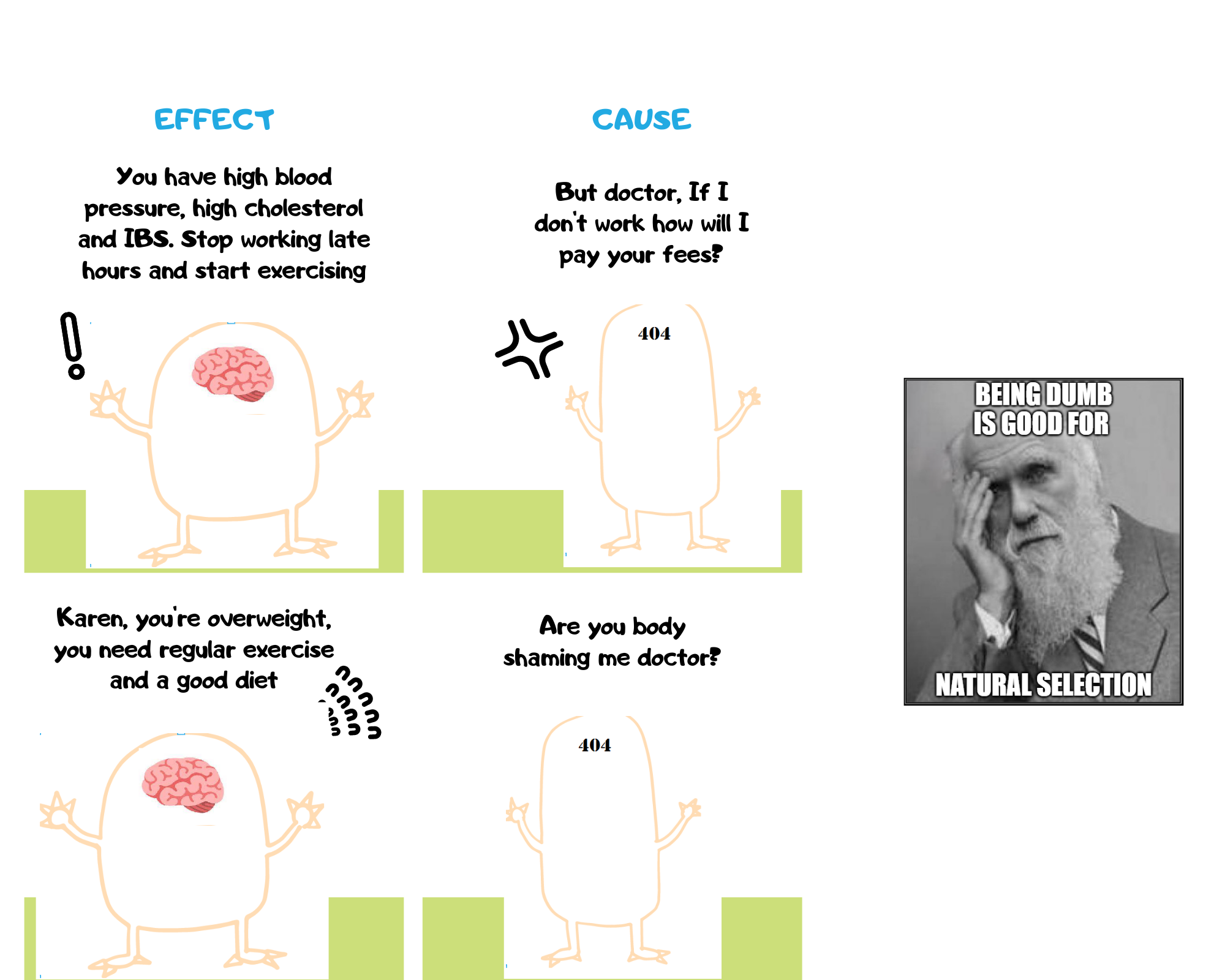 Many of the things we experience now are due to the events of our childhood. A seemingly silly incident could make or break you for life.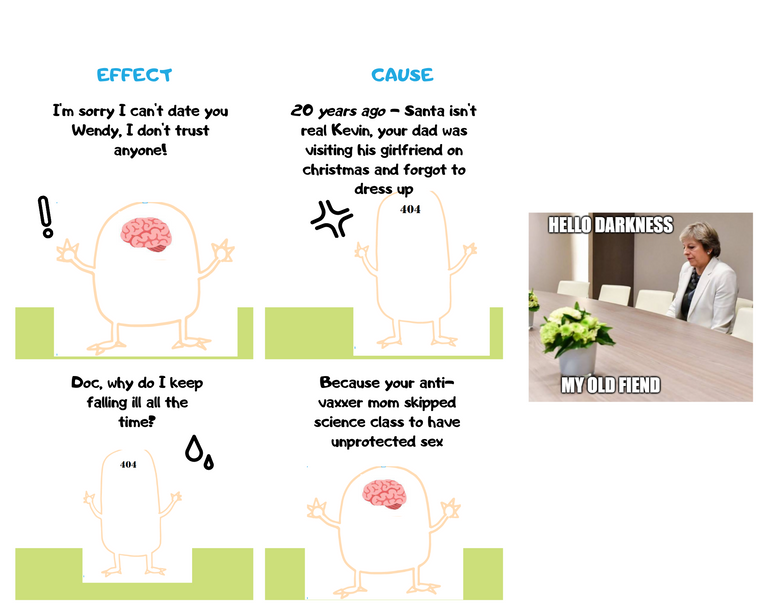 Karma is not a bitch but a manifestation of our energy. It is caused by our own actions. So, stop blaming it and start embracing it.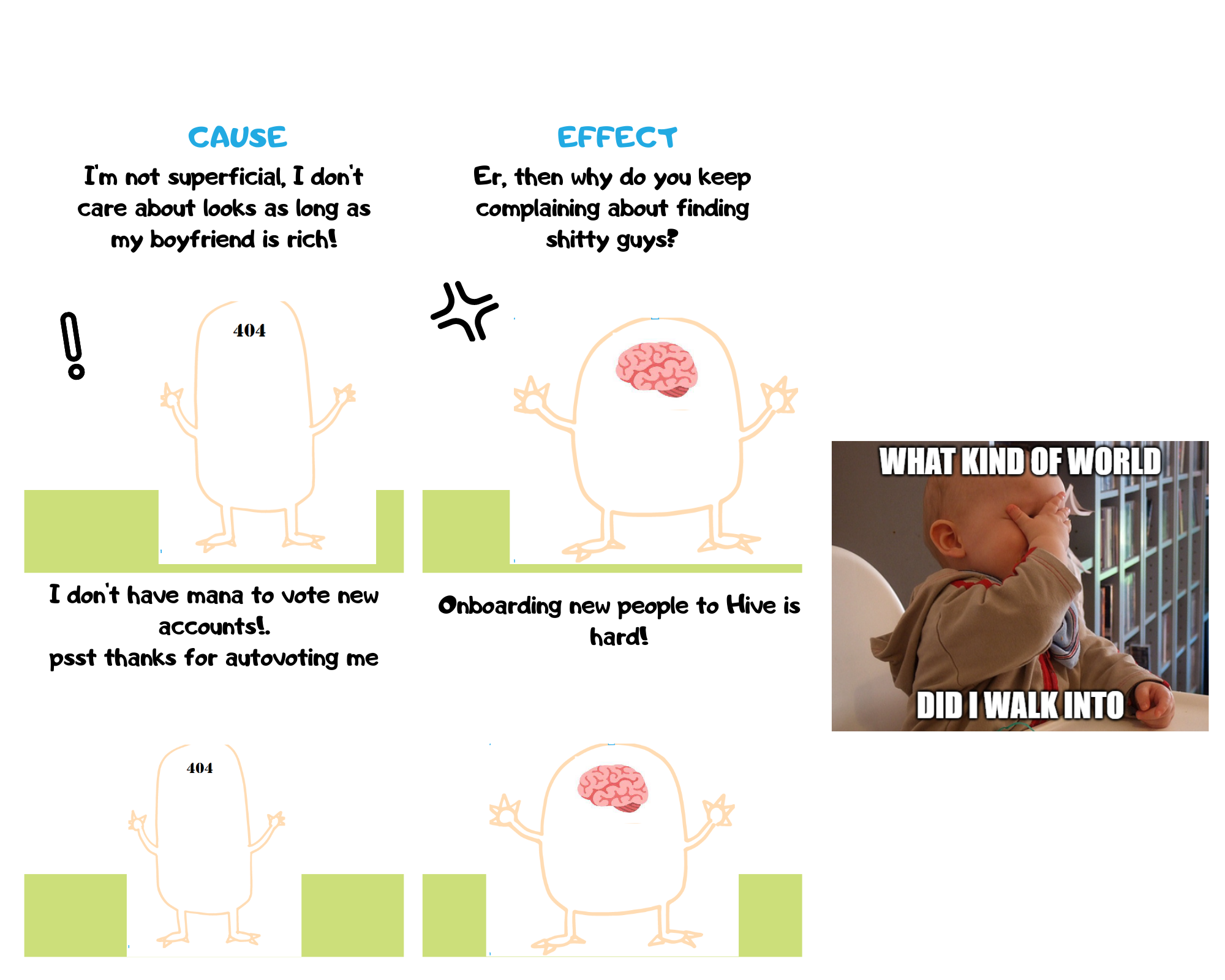 ---
The comics were created using my poor drawing skills, a bit of AI magic and editing using canva.
This is my entry to the WOTW contest. Do check it out here
---
Posted via proofofbrain.io