Have you ever noticed whom it is that will tell you the most about the people they hate? I find it often to be the people demanding others be shut down for so-called "hate speech". It is not uncommon depending upon the format of their discussion, article, etc. to see them later on talking about people they dislike, hate, etc. They will often demand these people be censored, fired, or otherwise shunned from society.
The flip side of the story occurs when you go and actually read sites and listen to the people being accused of "hate speech". They don't speak nearly as often about hating people. Often there is not anything even remotely hateful in what they are writing. If you look for patterns and pay attention you will see them. It is hard not to see them these days if you actually pay attention and don't send things you find uncomfortable to your mental spam filters.
I am going to call a group the Controllers from this point on. I will define them now. The controllers are the corporations that control most of the media, film production, music labels, etc. They often also are affiliated with large pharmaceutical companies, and insurance companies. The controllers are also those who largely have arisen from "Silicon Valley" to create what we call social media platforms. Though it may not be the owners of those companies that are completely in control. The controllers are the politicians, and so-called scientists that are obedient to the demands of the controllers. There are narratives that are beneficial to the controllers. The news must be presented in a certain way. It must only be allowed to push people in one direction. This push can be in the form of crafting the idea that the direction is the "norm" and thinking outside of that direction is abnormal. That will often sway many people as they would rather fit in with the crowd than be perceived as an outsider and possibly targeted for attack, shunning, ridicule, etc.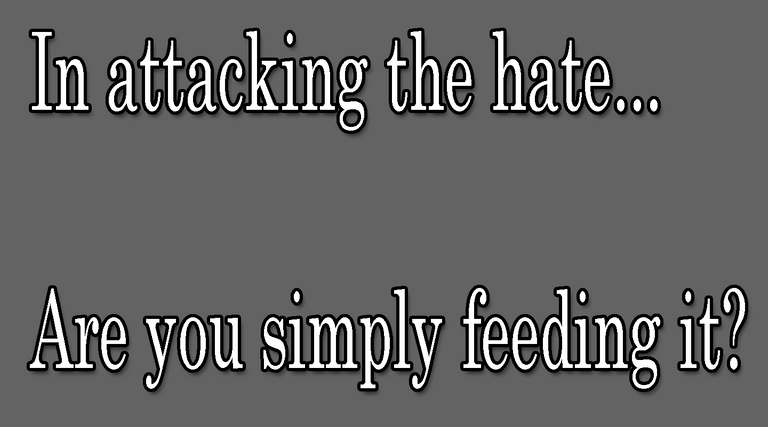 If you pay attention to whom the controllers are you may realize they are in a position to create the illusion of the crowd. They can push words and phrases like "everyone", "most people", "the consensus is" and craft whom the crowd is perceived to be. They can do this even if that is not actually the crowd. They control the media and the gateways through which most people get the majority of their input and information. They can push the crowd into being perceived as whatever they want it to be.
They can muffle, shadow ban, and censor views and information they do not want to have attention. They can do this even if the source of that information even could be considered part of the majority. By doing this they hide the crowd. They can then elevate and amplify narratives they want given attention. By doing this and pushing it out there frequently they create the illusion of whom the crowd is.
If that illusion becomes strong enough by repeated and frequent repetition then they now have a useful tool. They can begin to manipulate the people that never want to be outside of the in-crowd. They can play upon the fear of those people. They can weaponize them. If someone speaks up against the desired narrative. They need only point out that the person speaking up is not part of the majority and indicate they are somehow deficient, evil, corrupt. At this point the people who want to be beholden to the in-crowd will often do the rest of the work for them. They will begin attacking that person. The controllers need not tell them to attack. They only needed to craft the narrative about who the crowd is. Then they play upon the natural tendencies of people to want to be perceived as accepted by the crowd to defend their narrative.
The problem is that the narrative is fake. It is an illusion. It is carefully crafted.
The last century and then some of psychological, and sociological experiments on behavior needed to go somewhere. We saw some of that half way through the 20th century. It went to some very dark places. That is also during the time propaganda arose. Do you think they stopped there?
They have studied and funded the study of behavior nonstop and in increasing quantities since that time. Do you seriously think they have nothing to show from those studies? What use are those studies?
What would a person want with that information?
Look around you. The veil will begin to fall. Not all of it as it seems to be vast and have drifted into many different corners of life. You can see those studies at work.
What would they do with them?
Do you see evidence of them being used to make people less resistant to manipulation?
If you do see that please let me know. That was one of the guises such studies often operated under. When I look I see them removing things that they found out made it more difficult to manipulate people.
What would be the result of things when you remove those things that help us resist manipulation?
The people in the past that condoned atrocities were fools right?
I suspect they had more environmental and educational background to resist manipulation than many people today.
While we were learning the signs of bad things in history and why we should never want to do those things again the controllers were learning something else. They were learning the things that lead to the exposure and failure of their manipulations. They were learning what not to repeat in order for their plans not to be stopped. They were learning about enemies and ideas that needed to be crushed so they would not get in their way.
They were and still are very wealthy, and very powerful.
Now they are very wealthy, very powerful, and very influential with a century's worth of psychological manipulation studies results in their arsenal of tools.
Simplify...
One thing I think their studies likely lead them to perceive (speculation on my part) is that people have a desire to simplify complex thoughts and situations. The more simple we can make it the easier it is to hold it as some small thought idea without having our minds almost completely consumed by trying to visualize the complex whole. This is a survival mechanism and it is a mental tool. It has enabled us to do a great many things. We simplify a complex thing down into a simple thing and give it a word. Now that word can be used in place of the complex thing and we can build bigger complex mental ideas by putting these words together. We can then simplify those things and create a new word. This is incredibly powerful and has enabled us to rapidly advance.
It can also be weaponized against us. If someone proposes a complex narrative to explain things going on if that narrative is contrary to the desires of the controllers all they need do is ridicule it and push towards a simpler sollution.
They have conditioned some of us to have a near reflexive behavior to latch onto various "Razors" such as "Occam's Razor" or "Hanlon's Razor" yet we often forget that those razors while possible are not catch alls. If we allow any behavior to become automatic and kneejerk then we provide an opportunity for that behavior to be turned against us, and used to manipulate us.
---
What about hate?
We don't want to be perceived as hateful. That is a bad thing. So what is the likely reaction people will have when someone they trust calls something "hate speech"? Do you think they will stop and go research that speech and see if it is indeed hateful, lies, etc.? In actuality those conditioned to want to be part of the crowd or be perceived as wise (without understanding that word) may just react in horror to that speech. They may view the the person speaking it as hateful, evil, and to be destroyed. Without actually knowing anything about what the person said, and why they said it. They may even come so far as to say how much they "hate people like that".
Attacking hate speech breeds hate. Most often these days the things called hate speech are nothing of the sort. They simply are a narrative that the controllers don't want spoken. Getting it called hate speech is one of their manipulation tools for shutting down any opposition to their desires. They have also trained the unthinking mob that dances to the strings of their manipulation that they too can call things they don't like "hate speech". They have taken it further. They can call anyone that utters anything they remotely do not like alt right, racists, deniers, conspiracy theorists, homophobic, etc. The manipulation result is similar.
Why was I inspired to write this?
I read another story about a Judge shutting down (making law) things because of supposed hate speech. I see this often. The authority figures manipulated into position by the controllers will legislate, convict, persecute, and destroy those ideas and people acting contrary to the will of the controllers. Saying they are doing so due to hate speech is a very common tactic.
It almost never actually has anything to do with hate speech. The people that tend to be throwing the label "hate speech" around these days by their actions tend to be the most hateful, racist, etc. people you are likely to encounter. They are often the thing they claim to be fighting.
PROPAGANDA 102: Accuse your enemy of that which you are guilty.
Apply that to the concept of those decrying hate speech, and those calling people racist.
Apply that to Antifa who is supposedly fighting Fascism by being... the thugs of the fascists.
LYRICS: Sacred Reich - Love Hate