The struggle of a man in poverty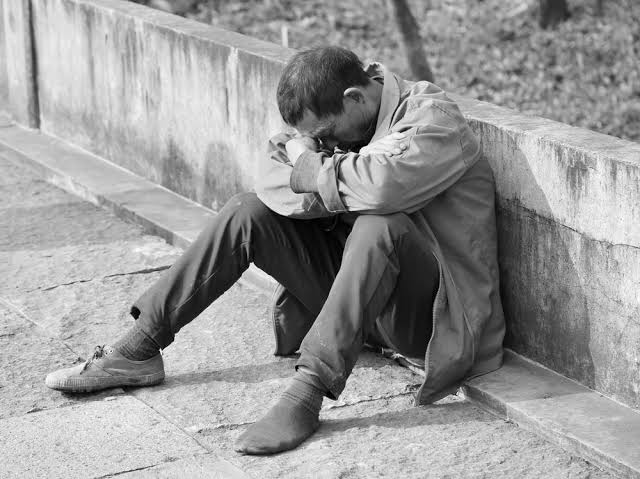 Source
The life of a poor person is very difficult and we have a lot of struggles. This is the only person who is going through this period. Other people can only estimate how much in his life. There are difficulties
FEEL HELPLESS:
No one helps the poor person financially, neither his relatives nor financial institutions. Relatives and friends are reluctant to lend to any poor person because they think that this person will not be able to repay the loan.
The financial institutions that provide loans to a poor person are not included in the list of Muslim banks and institutions that provide loans to them, nor are loans given to poor people. The bank only gives loans to the person who has so much. If the property is to be repaid after the auction and the bank is able to repay the amount you have borrowed, then a poor person cannot meet these conditions, in which case there is no loan. Could take
DIFFICULTIES AND STRUGGLES:
A person faces thousands of difficulties because he lacks everything from food to clothes due to lack of money and he feels lonely in the world. It is as difficult for him to buy a small thing as it is to climb a mountain. Can't stand things and start thinking about ending their life
AFTER THE DISAPPOINTMENT :
More than 50% of people who are fed up with poverty and their growing problems take the wrong steps that they should take
About 40% of people get fed up with their poverty and get involved in other major crimes like theft and robbery which are very dangerous for them but you get fed up with the situation and they are ready to take this risk. Are
And about 30% of people are fed up with their lives and start using other dangerous things that make their situation worse and worse and eventually lose their lives. This is because these drugs slowly push you towards death
And some people go even further and choose suicide, which is a very inappropriate and wrong path that they should never choose, but there are a lot of people who just go that way
SOLUTION:
The best solution is to take care of the poor around us and help them in times of need. No government or the biggest charity can do that on a large scale. So we have to move forward to help them and we know very well about the people around us who are facing these difficulties if you lack resources and you I can't help people on a large scale, I can change the lives of at least one person by helping them. This will be a step towards our humanity that we have to take.
MY VISION:
I would like to start this good work on my own and my goal is to help as many people as I can. Initially I have allocated 30% of my income if I am one of these millions of people. If I could change someone's life, I would feel that I had succeeded in my goal, and I would try to make it work harder so that someone else could help those I could not reach.
---
Posted via proofofbrain.io
---
---