I am very excited to write this post to announce that POB Photography can be used. I has contacted @onealfa on discord yesterday to ask for curation support for POB photography, and he responded with enthusiasm to be willing to provide curation on POB photography. What made me choose to request curation support on onealfa? Because he is a photography lover, and he is also a big whale in hive, leofinance and proofofbrain.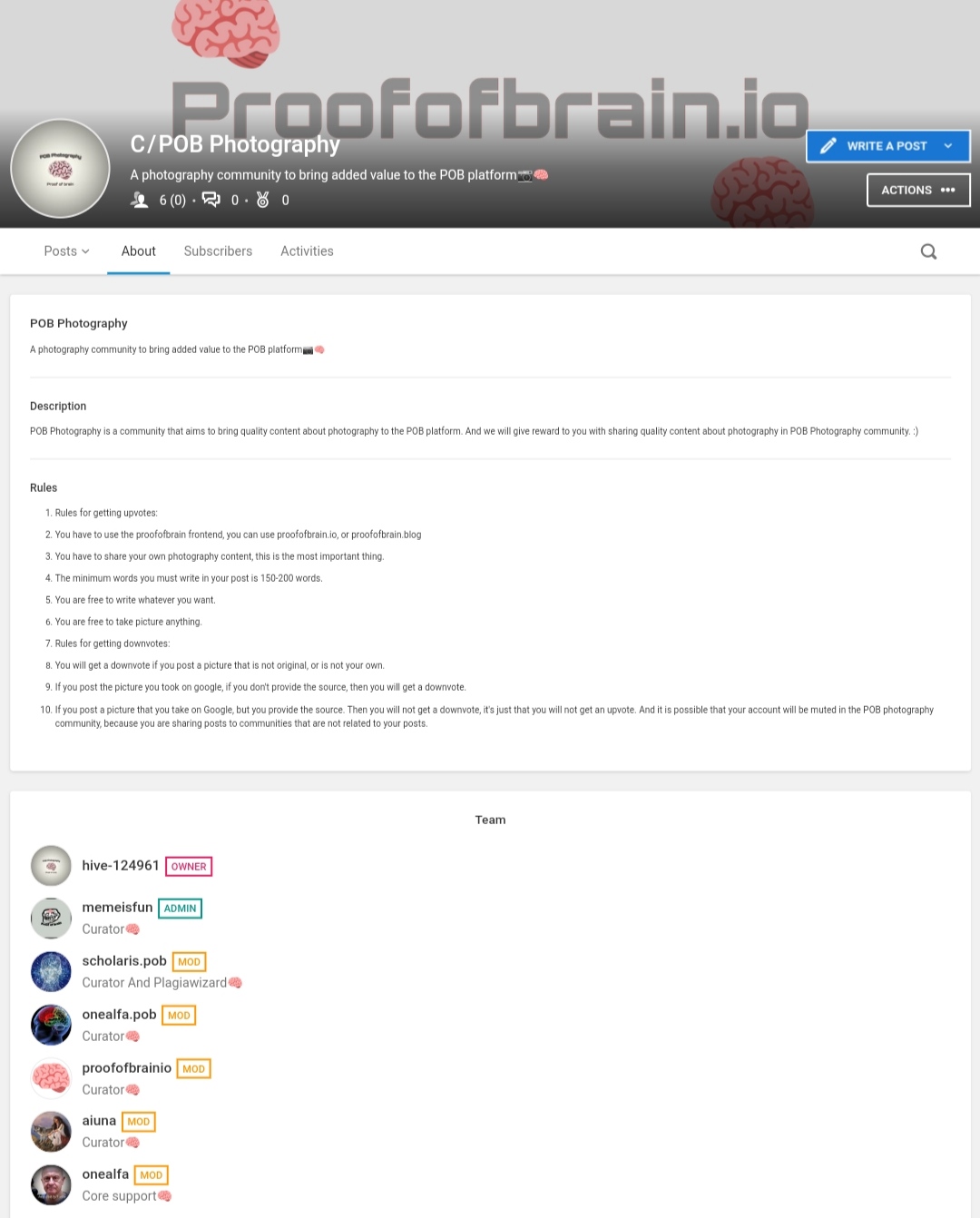 So with curation support from onealfa, it will make the community even more excited to make posts on POB Photography to make the POB platform grow. And also POB photography has support from @scholaris to provide curation for quality posts on POB photography, and not only that scholaris is also a plagiarism wizard who will catch those who steal other people's text/pictures. I am also a curator who will be curating in POB Photography, I have 2320 POB power for now. This is truly the perfect combination of support for POB photography.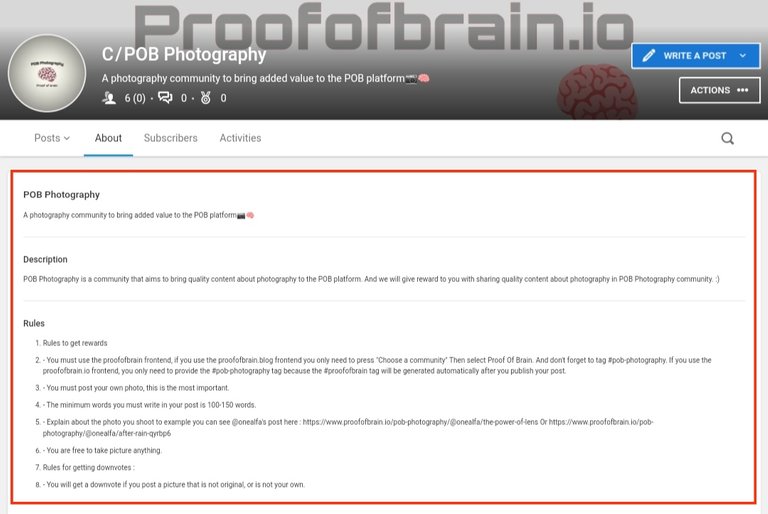 For the rules in POB photography, there is a slight change from posting my proposal here. But not too much, and the rules can be changed at any time. So for the rules I will write them below, you can also check the rules in the POB Photography community that I have written there. And also don't forget to press the join button in the POB Photography community. xD
Rules to get rewards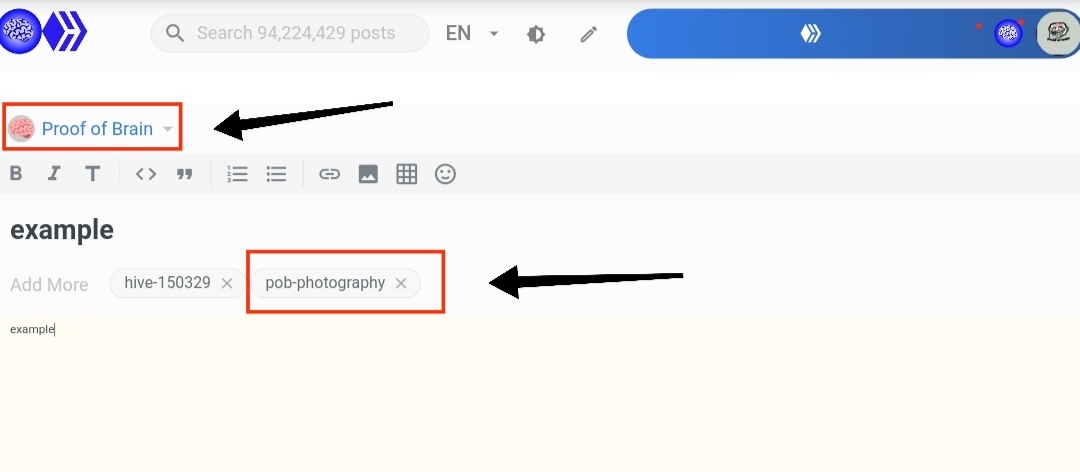 You must use the proofofbrain frontend, if you use the proofofbrain.blog frontend you only need to press "Choose a community" Then select Proof Of Brain, and don't forget to tag #pob-photography. If you use the proofofbrain.io frontend, you only need to provide the #pob-photography tag because the #proofofbrain tag will be generated automatically after you publish your post.

You must post your own photo, this is the most important.

The minimum words you must write in your post is 100-150 words.

Explain about the photo you shoot to example you can see @onealfa's post here : The power of lens or After rain

You are free to take picture anything.
Rules for getting downvotes :
You will get a downvote if you post a picture that is not original, or is not your own.

If you post the picture you took on google, if you don't provide the source, then you will get a downvote.

If you post a picture that you take on Google, but you provide the source. Then you will not get a downvote, it's just that you will not get an upvote. And it is possible that your account will be muted in the POB photography community, because you are sharing posts to communities that are not related to your posts.
Yeah! As we saw in hive, every community must have rules. So what is the purpose of making rules in the community? Create rules to keep the community from abusing voting power for not quality posts, and also to keep the community free from plagiarized posts.
We POB photography team are really excited for this idea to help grow the POB platform, and we also hope that the community will like this idea. And yeah, as time goes on, we will try to think of ideas for creating contest in POB photography. For now, before we create contest on POB photography, we want to first see the growth of activity in POB photography or the #pob-photography tag. The more we see a lot of activity in POB photography, the more excited we are to think of ideas for POB photography. :)
---
Posted via proofofbrain.io