We will issue three Crypto coins to fud the Project.
Moon: Moonshine
Spud: Spudnik
OG: Offgridlife
These tokens will soon be available on Poloniex.
The Rocket will be powered by Moonshine made from Ontario grown Potatoes...
🥔 🚀 🌙
Get on Board the @OffgridLife Moonshine Spudnik Project.
We will mint an infinite number of coins.
Starting price is .00000000000000.....
Act fast. Get in line. Buy now.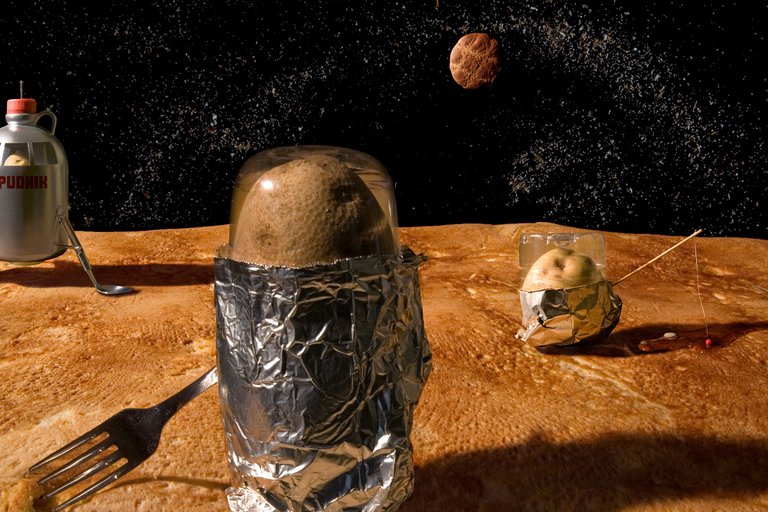 Source: https://www.jeffu.tv/spudnik/index.html
How to make Moonshine : https://milehidistilling.com/how-to-make-moonshine/
Special thanks to @mineopoly for the moonshine concept.
Bioethanol is a renewable energy source produced from the resources which can be easily replenished. The bioethanol production through fermentation may provide an economically competitive source of energy by its incorporation into gasoline. Production of bioethanol from waste food crops like potatoes could be the better substrate, and the waste produced is also biodegradable. Lack of storage facilities and postharvest losses make potato a promising crop which can be used for production of ethanol. Moreover, the conversion of potato starch into glucose by bakhar is more cost-effective, and fermentation with baker's yeast Saccharomyces cerevisiae yields maximum amount of ethanol. This process of production of ethanol from waste potato would be promising and economically effective for the production of biofuel, called bioethanol.
Source: https://link.springer.com/chapter/10.1007/978-981-10-5349-8_14
---
Posted via proofofbrain.io