I have gradually been expanding the area I explore during my woods walks near my home. There is always something new to see and I am always left feeling much relaxed after the walk. So follow along as I recount my walk through the woods. 😀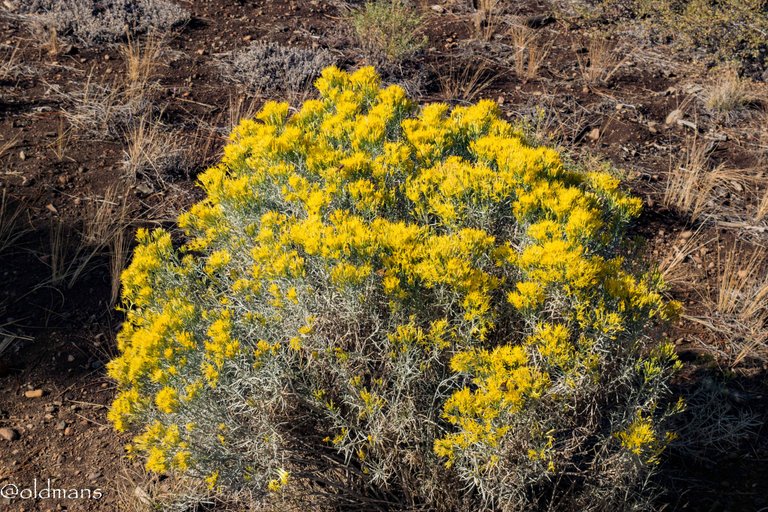 Click images for larger view
A fall bloomer, really quite spectacular amongst all the greens, browns and tans of this time of year.

The area outside the housing development I live in is surrounded by woods for miles in most directions. It is also criss-crossed with lots of old roads and trails.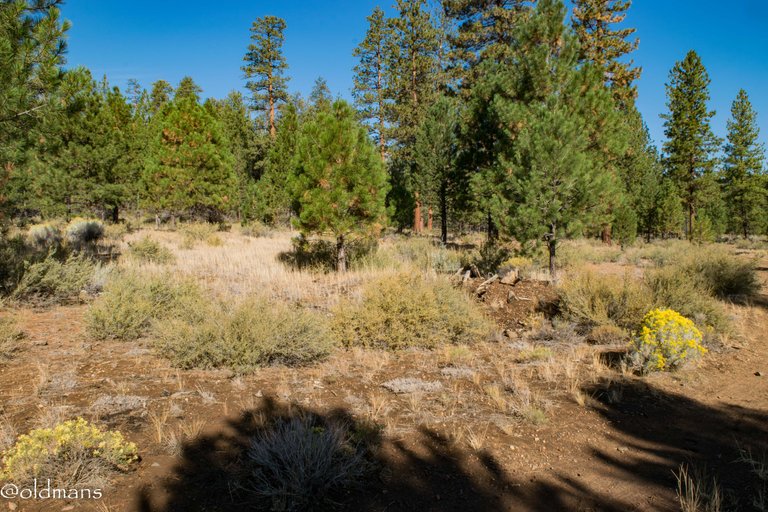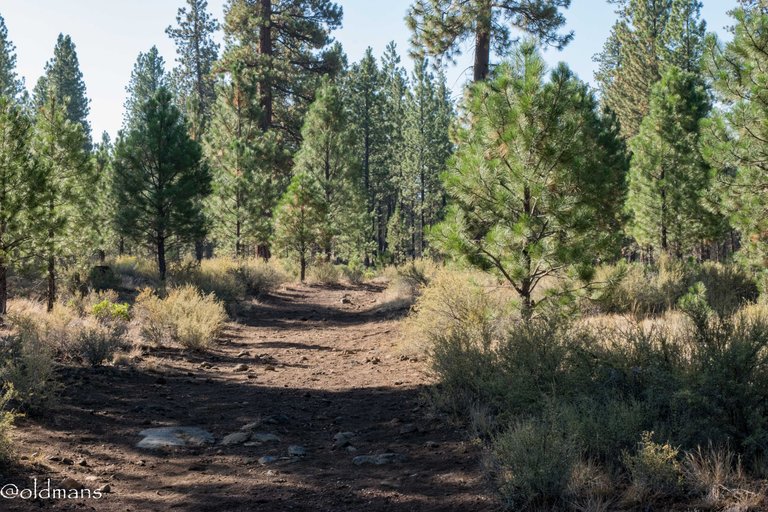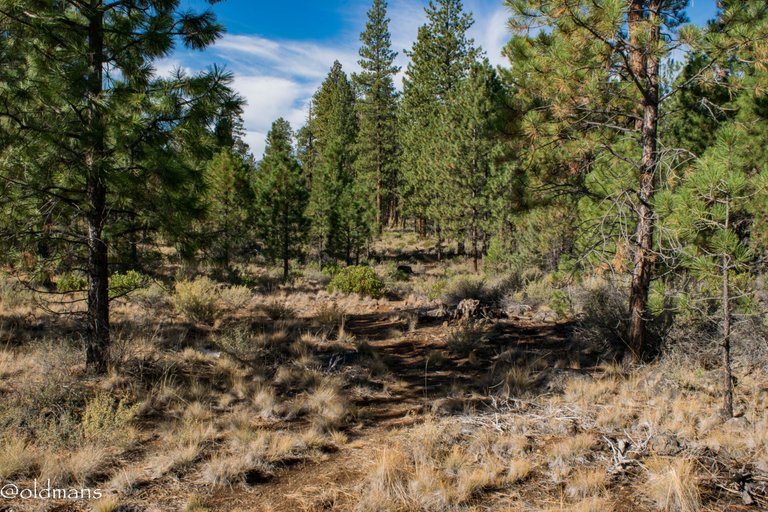 ---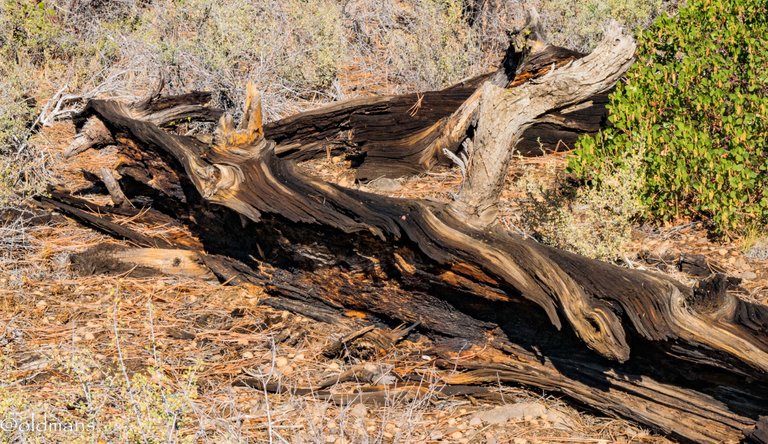 We had just been blessed with a recent rain so the dust was down and some of the wood laying around had some added depth of color.
One of two large boulders along the route. Amazing how these large objects are resting in the middle of an otherwise rock free area of the forest.
---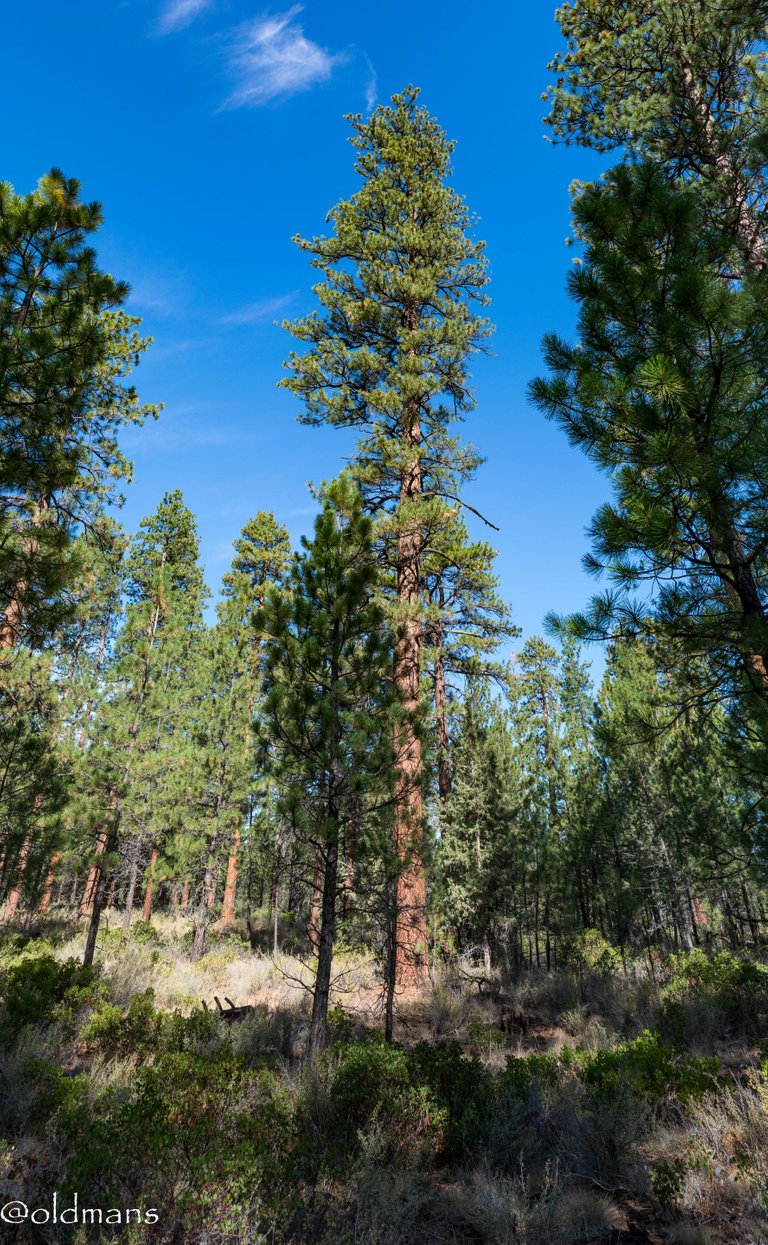 A vertical panorama of one of the taller Ponderosa Pines. It was a very blue sky day.

A two frame panorama of the forest on my furthest point out from home. Nothing but miles of this all around me. I stopped and had an apple here to enjoy the immersion in nature. 😀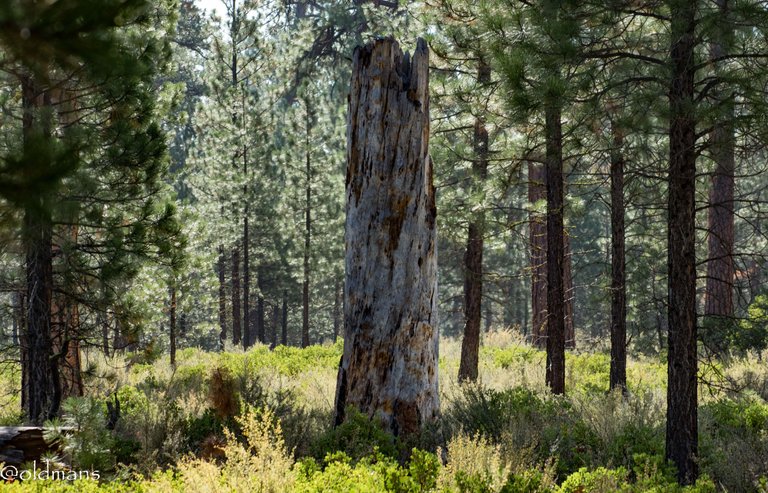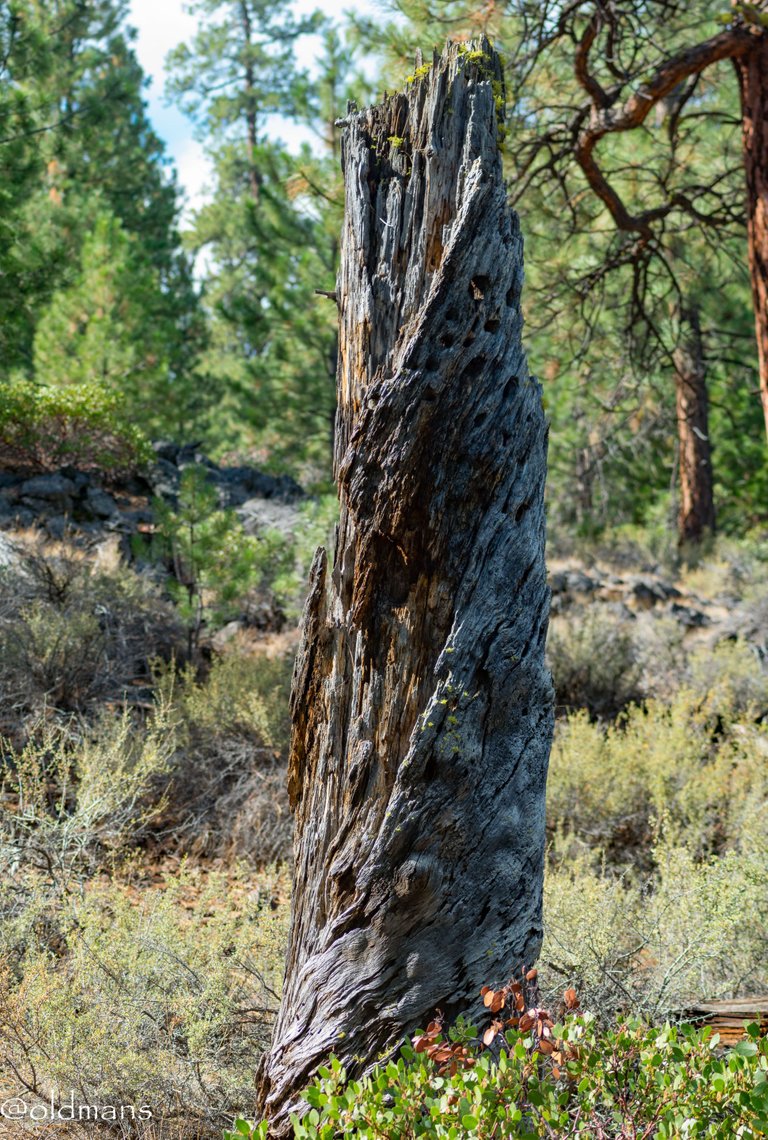 A couple old sentinels still standing guard.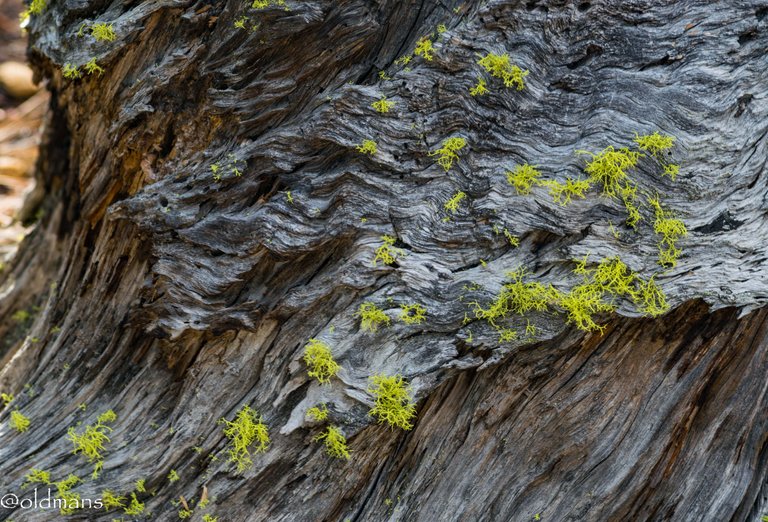 This is a four shot panorama in macro mode. I was hoping to capture some of the texture and design of the old wood and lichens.
---
These Golden mantled ground squirrels are not always easy to photograph, especially in the forest. Most the time when I am out walking you can just see them scurrying from one log to another or into there nest.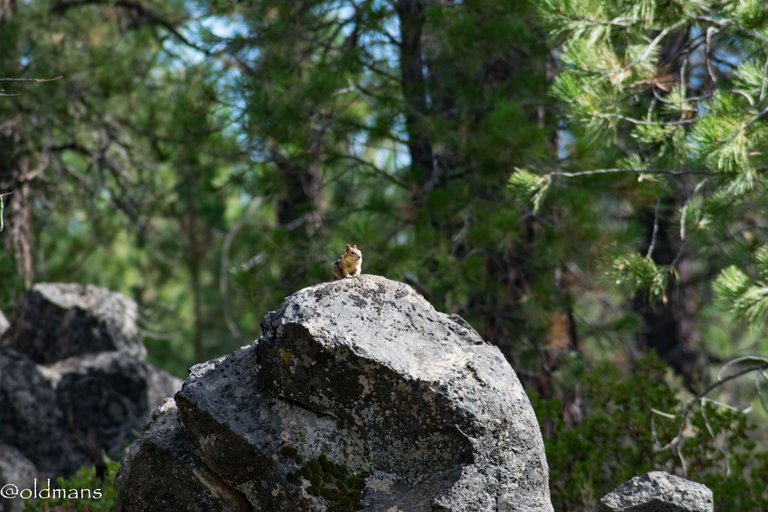 This one appeared to be content to just sit there and sun himself.
Luckily the zoom lens let me keep enough distance not to scare him off and let me capture him from three different angles.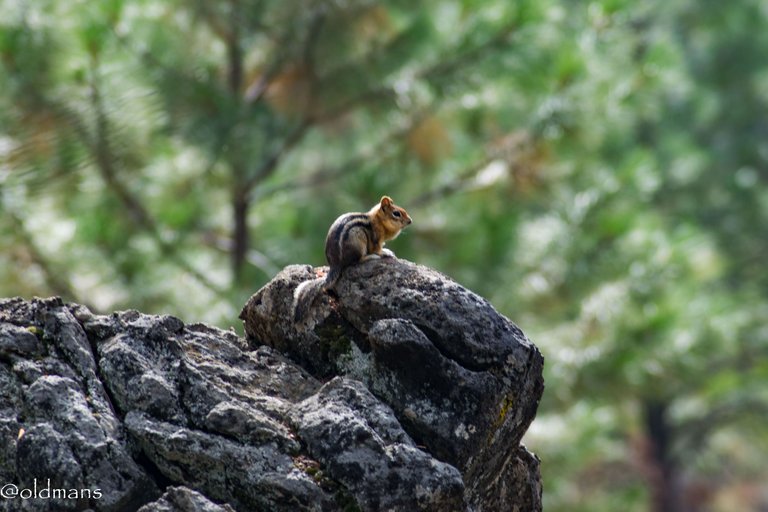 ---
And here is an even larger boulder just sitting in the middle of the forest. It doesn't appear to be part of a lava flow (we have many around here). So since it's about 10 miles to the nearest dormant volcano I'm going to assume it flew here at some point long ago. 😉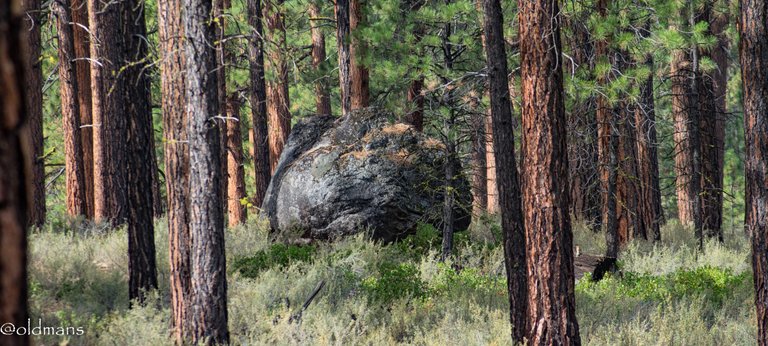 ****
---
Please feel free to make comments or ask me any questions about this post.
Photos taken by me, @oldmans, with a Nikon D3300 and some Lightroom post processing.
Please visit Pinmapple to see the locations of some of my other posts.
Thanks for looking and enjoy your day!