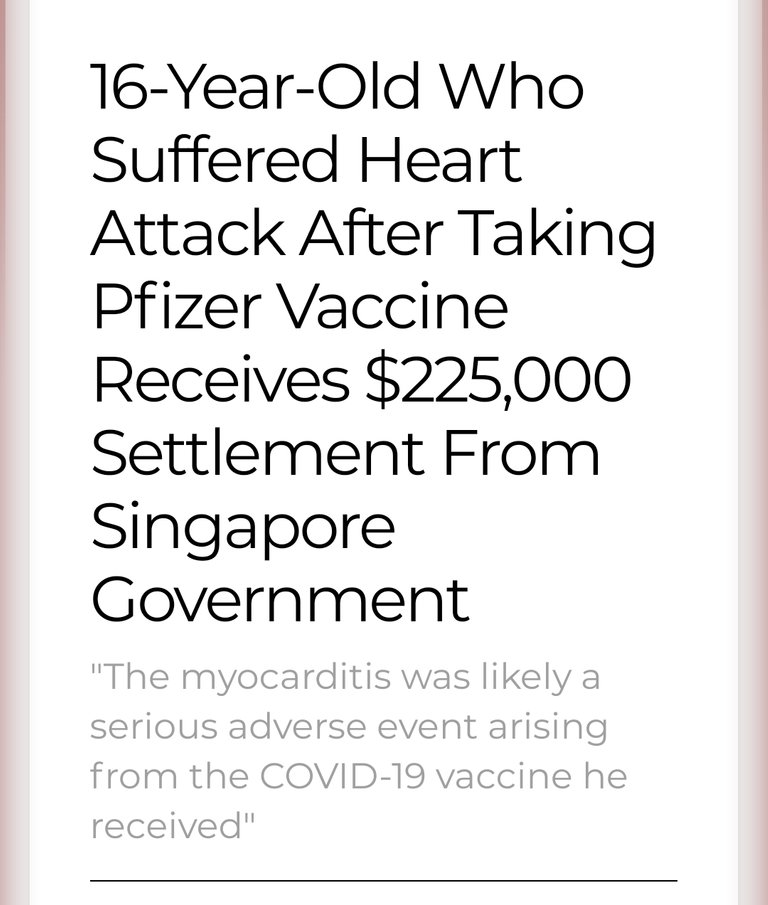 Acute Myocarditis lead to a heart attack in a 16 year old in Singapore, he has been award injury pay by Singapore's Vaccine Injury Financial Assistance Programme (VIFAP).
"The myocarditis was likely a serious adverse event arising from the COVID-19 vaccine he received, which might have been aggravated by his strenuous lifting of weights and his high consumption of caffeine through energy drinks and supplements," the Singapore Ministry of Health
My fears have now been realized and I am feeling very good about my decision to wait for more stats from the blind public placebo test being done right now.
We do not know, the inherent risk of taking a MRNA vaccine, so we do not have the requirements to make an informed deicion to consent to vaccination.