Paradise exists in many forms. You could be spending an eternal moment where you were your happiest or have heavenly beauties surround you after a lifetime of service. Paradise, like beauty, is in the eye of the beholder.
Yet, sometimes, we wish for a paradise specific to our needs. Perhaps our ideal time will be to spend it with your friends, companions, or confidants. Imagination is the limit to your ideals. More often than not, however, solitude may be what you seek in a hectic world of decisions and dreams. A time alone to your thoughts might be what the heavens prescribed.
Welcome, friends, to the new Word of the Week!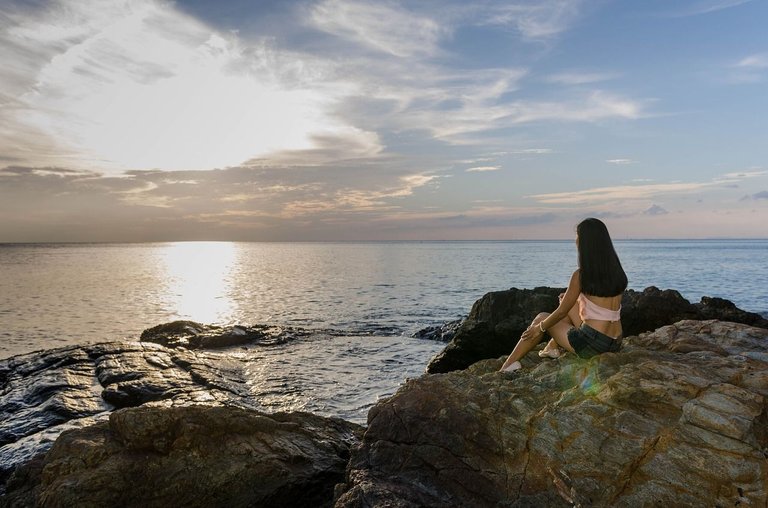 Image by Napaporn Sripirom from Pixabay
The Companion WOTW has concluded!
Who are our winners?

COMPANION Winners!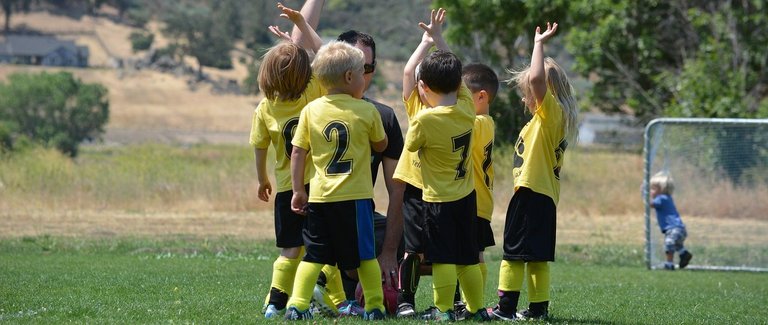 Image by luvmybry from Pixabay
Thank you to everyone who participated in the COMPANION Word of the Week contest!
How did everyone perform this round?

Merit System Results
Grading Criteria

Word of the Week
COMPANION Rankings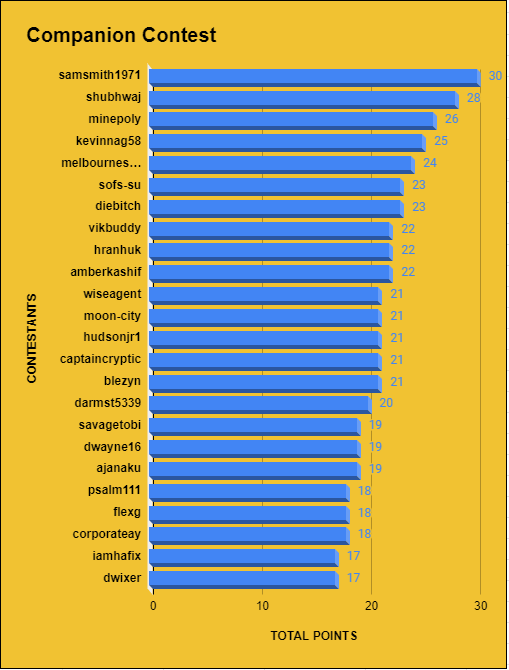 Companion Grading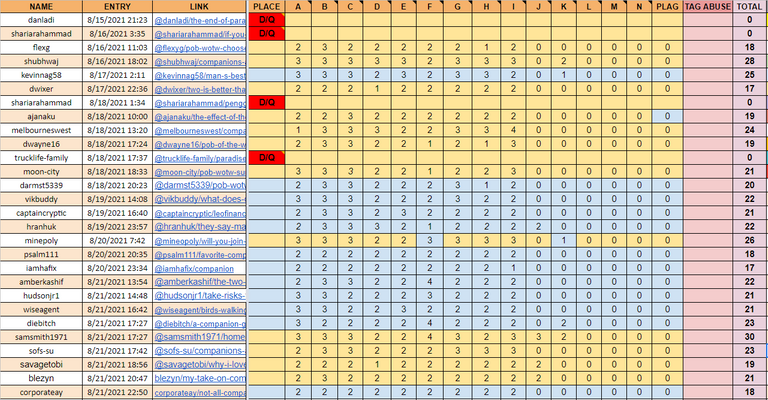 Visit the grading bases for more details!

Engagement Statistics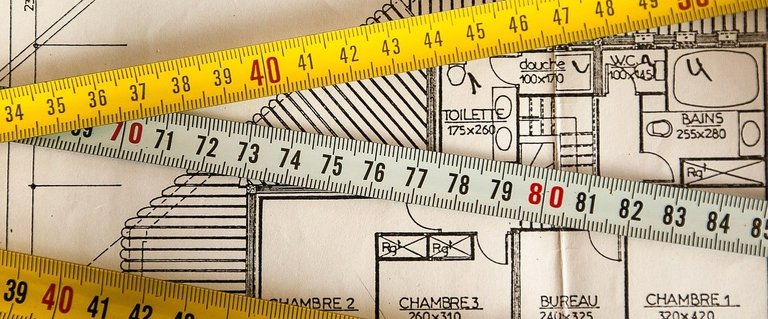 Image by jacqueline macou from Pixabay
Companion Authors (By Votes)
Companion POB Rewards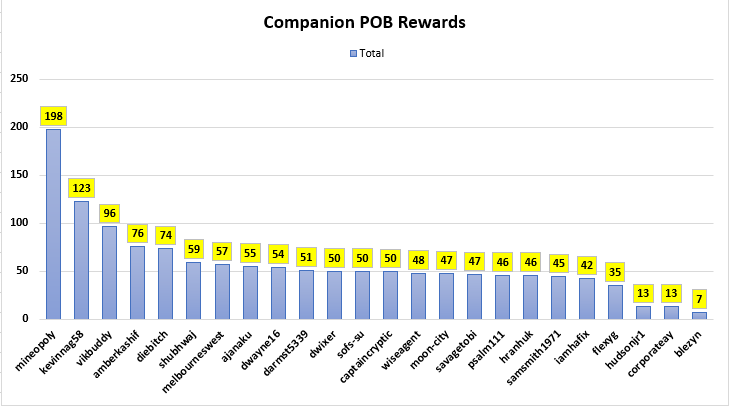 | Group | POB Rewards |
| --- | --- |
| Top 10 Authors | 843 POB |
| All Authors | (29) Authors using the pob-wotw tag receive a total of 1703 POB |
There were a total of (29) authors utilizing the POB-WOTW contest for paradise:
One person is continuously disqualified from the contest due to tag abuse.

WOTW Team Appreciation
Image by StockSnap from Pixabay
| Name | Reason | Amount (POB) |
| --- | --- | --- |
| @nonsowrites | Grading Assistance, User Engagement | 100 POB |
| @amr008.pob | Automation Maintenance & Development | 1000 POB (delegation from @calumam) |

Contest Rules

Image by Gerd Altmann from Pixabay
This will get you disqualified
Plagiarism
#POB-WOTW tag abuse
Necromancy
Bungee jumping without a bungee
Admitting to liking Cyborg 2
Violation of the bonus round rule
Helpful Hints
Include the selected word in your article
Include the #pob-wotw tag
Use the proofofbrain.io front-end or proofofbrain.blog.
This week's contest starts 22/08/21 @ 00:00 UTC
This week's contest ends 29/08/21 @ 00:00 UTC
New Users
Are you new to Hive? Read these articles to help improve your experiences!

The Word for THIS Week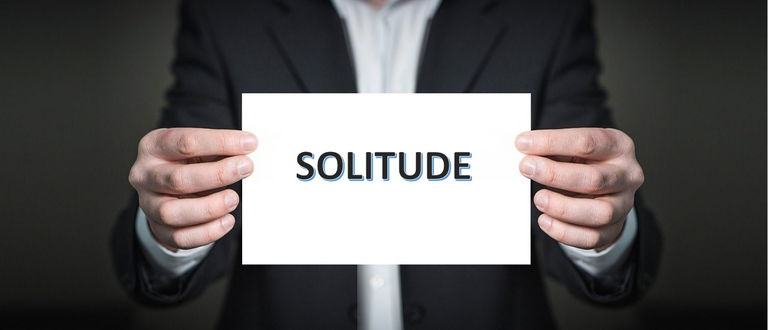 Image by Gerd Altmann from Pixabay
The word for THIS week is SOLITUDE
The word for NEXT week is Hive.
SOLITUDE BONUS ROUND
Word of the Week rules apply—violation results in disqualification.
Bonus round rewards: 100 POB

Only one entry per contest.
You can't submit two articles to the WOTW contest.
If your article makes it into the top 5. You get the applicable Top 5 rewards plus the bonus unless someone participating in the bonus round defeats you.
(satire) Cage matches are allowed for tie-breaking, but only if at least one party agrees.
Bonus Round Rules:
To participate in the bonus round, you must:
Write a WOTW article about solitude without using the word solitude
You can't use synonyms to discuss solitude.

Do you like contests?

Image by 3D Animation Production Company from Pixabay
If you love contests, you've come to the right place! The table below presents a few authors, along with examples of their contests. Dates may vary when each new contest occurs, so be sure to follow along to get the most recent updates!
Did you miss the current contest? No problem! Just stay in tune with these authors and more. There will be more contests that follow!

In Closing


Image by Gerd Altmann from Pixabay

Thanks to the community for supporting our fellow authors. I look forward to providing more in the future. Thank you for reading and following on throughout my Hive journey.
If you like this article, please consider upvoting and following @scholaris!

---
Posted via proofofbrain.io