I'm posting through the POB front-end, but I'd like you who attend other communities to tell me below which one you attend and would like more people to attend, I want to know new communities, and I'm investing a little of my balance in buying and staking some in addition to what I already have.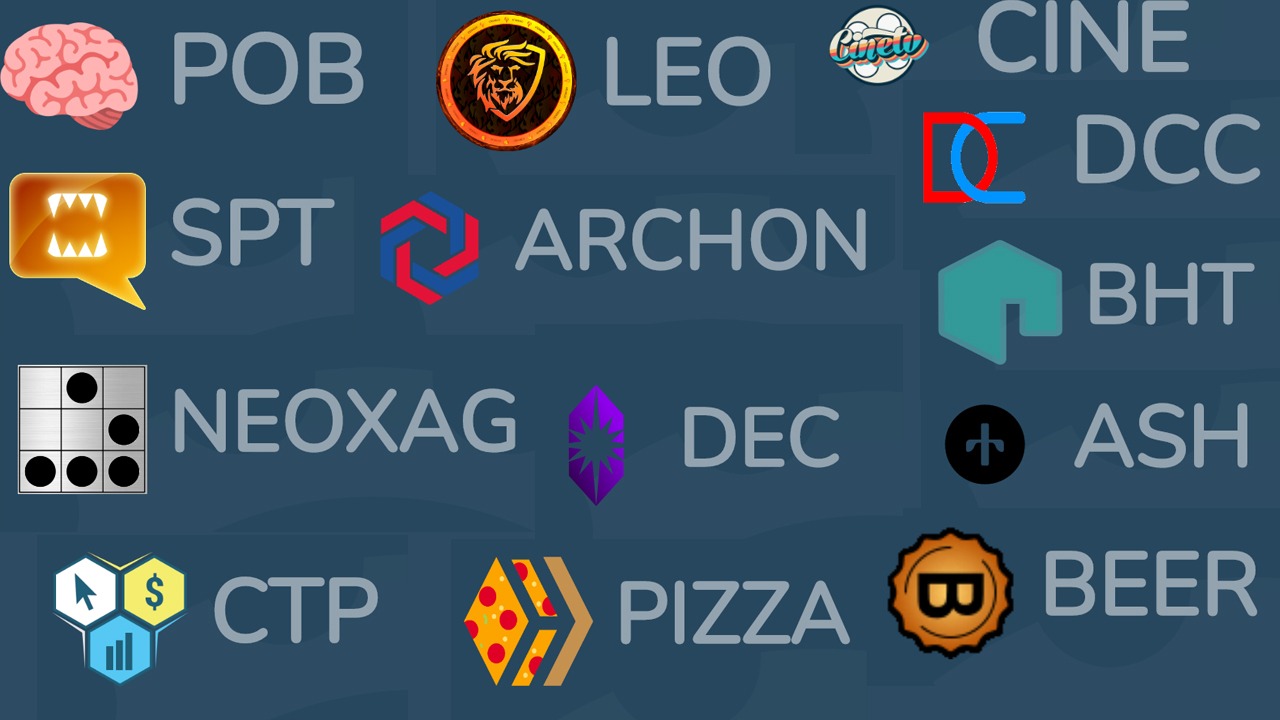 I recently found out that there will be an airdrop tomorrow for some SteemMonster users, and I will receive a portion. Then I found out that they had a token called SPT, and it made me think about getting some units.
I also bought some BHT tokens raising my stake from 2,500 to 11,000 and I still have some buy orders to buy just over 6,000 and keep staked.
CineTV is another one I'm trying to raise my stake in, I currently have 1,000 PowerCine delegates to the @poboutsidepob account to curate while I don't start the project for this account.
Ash, Archon and Hustler are 3 tags that I always use last, as I know little about the project and with that I stake every unit I receive to gradually create a certain amount.
Leo's token is another one that I want to accumulate as much as possible, I hope to reach more than 1,000 by the end of the year.
Ctp and Neoxian are two tokens that I read very little, but that I always try to place among the top 5 tags I use, because I know that the little I read showed me that they are good projects and with that I hope to also keep a great staked value.
Pizza and Beer, excellent tokens distributed through comments by users after having a minimum amount of tokens staked, also makes me really like this project, because in the distribution it creates a bond of friendship by coming through a comment, something much more empathetic and intimate than a simple vow.
DCC, the @clixmoney token (which I even need to do an introductory post about), which rewards good content creators. Curatorship is an essential role for web 3.0 and he has great incentives to support authors.
I hope to continue investing my rewards in more tokens, so help me meet others by commenting below:
Token/Tag Name
What is it for
If you have a front-end for posts, what is it?
Current price
This way, in addition to capturing more varied tokens, I can increase contributions with publications for each specific token.
---
Posted via proofofbrain.io