This publication was also written in SPANISH and PORTUGUESE.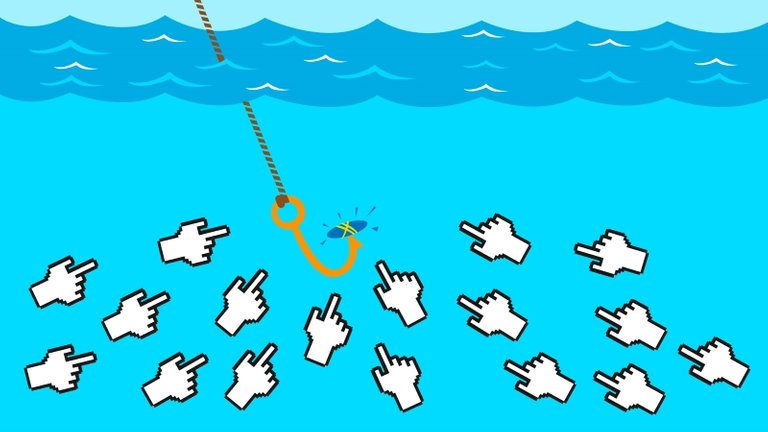 Yorokobu
Before reading a post, do you feel "attracted" or "curious" by the post title? If the answer is YES, that's proof that the author was smart (or creative) enough to get your attention. Ideas for creating "impacting" headlines usually work when the headline manages to make a connection between the reader and the content through some allusion that is not always so evident in the headline.
This is done on purpose, so that the reader is tempted to click on the post. However, there are those who like and approve of this type of "marketing technique" to hook readers... While there are those who don't, for different reasons. On the side of those who defend clickbait, there are some arguments: arouse interest through brain stimulation or the simple creativity of being inventive.
On the side of who is the clickbait account, there are other arguments: attract attention in an "empty" way, or without a really useful motivation in relation to what is written in the post. Fair thinking about who uses this technique without really having a good idea behind the main motivation in the message focus. But the fact is, for better or for worse... Clickbaits can be great!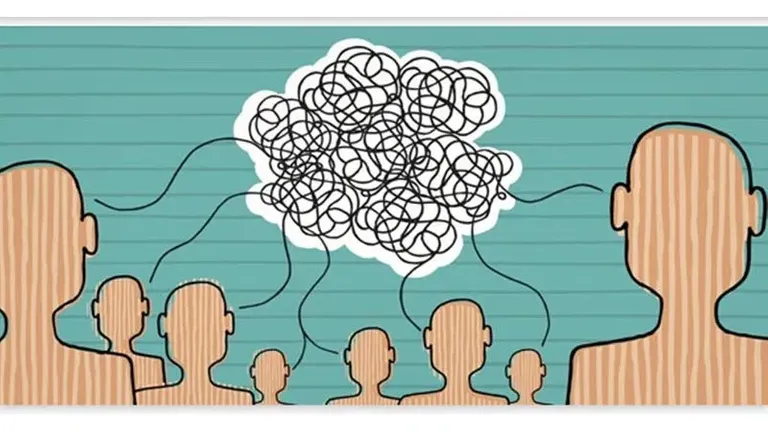 Agência Sense
Particularly speaking, I like to use this technique in some of my posts to try to attract and entertain my readers. Sometimes I take longer to think about the title of my posts, than about my own content... But in the end, I always try to balance things because my focus is always to write something useful, interesting, reflective or - *amain - at least - fun. That's my main target / objective.
I think that a well thought out, well written and well creative clickbait is always very valid, if you intend to "play" with the words or "dramatize" the titles in a "magnetic" way. Readers, anywhere in the world, are influenced by titles (whether from movies, books or songs, for example) and even though this is not the main element of a text, it is still very important.
Obviously, there is a downside to this technique. Among the negative points are the search for votes and attention to get more readers or even the bad intention of spreading false news or a way to manage to apply scams of various types. Anyway, I still think, that this is a very relevant writing technique and that it really shouldn't be ignored or underestimated here (or in any other community).
---
Clickbait: Una gran prueba cerebral.
Antes de leer una publicación, ¿se siente "atraído" o "curioso" por el título de la publicación? Si la respuesta es SÍ, eso es prueba de que el autor fue lo suficientemente inteligente (o creativo) como para llamar su atención. Las ideas para crear titulares "impactantes" suelen funcionar cuando el titular logra hacer una conexión entre el lector y el contenido a través de alguna alusión que no siempre es tan evidente en el titular.
Esto se hace a propósito, de modo que el lector se sienta tentado a hacer clic en la publicación. Sin embargo, hay quienes gustan y aprueban este tipo de "técnica de marketing" para enganchar a los lectores... Mientras que hay quienes no, por diferentes motivos. Del lado de quienes defienden el clickbait, hay algunos argumentos: despertar el interés a través de la estimulación cerebral o la simple creatividad de ser inventivo.
Por el lado de quién es la cuenta clickbait, hay otros argumentos: llamar la atención de forma "vacía", o sin una motivación realmente útil en relación a lo que está escrito en el post. Pensar con imparcialidad quién usa esta técnica sin tener realmente una buena idea detrás de la motivación principal en el enfoque del mensaje. Pero el hecho es que, para bien o para mal... ¡Los clickbaits pueden ser geniales!
En particular, me gusta usar esta técnica en algunas de mis publicaciones para tratar de atraer y entretener a mis lectores. A veces tardo más en pensar en el título de mis publicaciones, que en mi propio contenido... Pero al final, siempre trato de equilibrar las cosas porque mi enfoque siempre es escribir algo útil, interesante, reflexivo o - *al - *al * -menos - * divertido. Ese es mi objetivo principal.
Creo que un clickbait bien pensado, bien escrito y muy creativo siempre es muy válido, si pretendes "jugar" con las palabras o "dramatizar" los títulos de forma "magnética". Los lectores, en cualquier parte del mundo, están influenciados por los títulos (ya sea de películas, libros o canciones, por ejemplo) y aunque este no es el elemento principal de un texto, sigue siendo muy importante.
Obviamente, esta técnica tiene algunas desventajes. Entre los puntos negativos está la búsqueda de votos y atención para conseguir más lectores o incluso la mala intención de difundir noticias falsas o una forma de lograr aplicar estafas de diverso tipo. De todos modos, sigo pensando que esta es una técnica de escritura muy relevante y que realmente no debería ser ignorada o subestimada aquí (o en cualquier otra comunidad).
---
Clickbait: Uma ótima prova de cérebro.
Antes de ler um post, você se sente "atraído" ou "curioso" pelo título do post? Se a resposta é SIM, isso é uma prova de que o autor foi esperto (ou criativo) o suficiente para chamar à sua atenção. As ideias para criar títulos "impactantes", geralmente funcionam quando o título consegue fazer conexão entre o leitor e o conteúdo através de alguma alusão que nem sempre fica tão evidente no título.
Isso é feito de maneira proposital, para que o leitor se sinta tentado a clicar no post. No entanto, há quem goste e aprove esse tipo de "técnica de marketing" para fisgar os leitores... Enquanto há quem não goste, por motivos divergentes. Do lado de quem defende o clickbait, estão alguns argumentos: despertar o interesse através da estimulação cerebral ou pela simples criatividade de ser inventivo.
Do lado de quem é conta o clickbait, estão outros argumentos: atrair atenção de maneira "vazia", ou sem uma motivação realmente útil em relação ao que está escrito no post. Um pensamento justo em relação a quem usa essa técnica sem realmente ter uma boa ideia por trás da motivação principal no foco da mensagem. Porém, o fato é que para o bem ou para o mal... Clickbaits podem ser ótimos!
Particularmente falando, eu gosto de usar essa técnica em alguns dos meus posts para tentar atrair e entreter os meus leitores. Às vezes, eu demoro mais pensando no título dos meus posts, do que nos meus próprios conteúdos... Porém, no final das contas, eu sempre tento balancear as coisas porque o meu foco é sempre escrever algo útil, interessante, reflexivo ou - - ao me -nos - divertido. Esse é o meu objetivo principal.
Eu penso que um clickbait bem pensado, bem escrito e bem criativo é sempre muito válido, se você pretende "brincar" com as palavras ou "dramatizar" os títulos de uma maneira "magnética". Leitores, em qualquer parte do mundo, são influenciados pelos títulos (sejam de filmes, livros ou músicas, por exemplo) e ainda que esse não seja o elemento principal de um texto, ainda sim é muito importante.
Obviamente, existe o lado ruim dessa técnica. Dentre os pontos negativos estão a busca por votos e atenção para conseguir mais leitores ou até mesmo a má intenção de espalhar notícias falsas ou uma forma de conseguir aplicar golpes de diversos tipos. De qualquer forma, eu ainda penso, que essa é uma técnica redação muito relevante e que realmente não deveria ser ignorada ou subestimada aqui (ou em qualquer outra comunidade).
---
Posted via proofofbrain.io