This publication was also written in SPANISH and PORTUGUESE.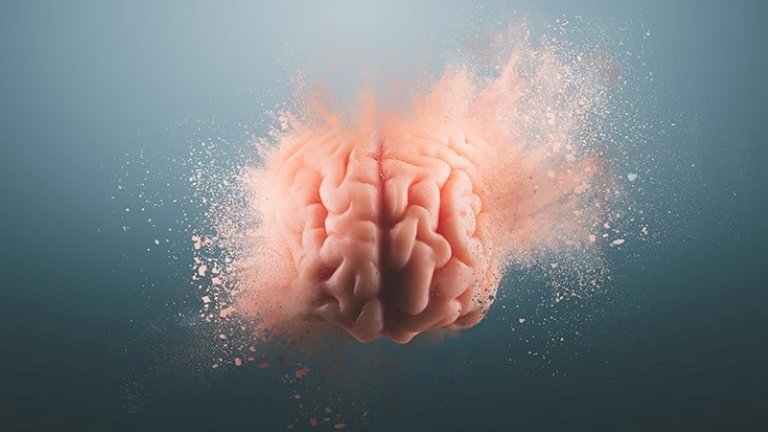 Reader's Digest
Those who have been following me for some time here (either since the days of Steemit or Hive), already know how crazy I am for Cinema and thinking about it, I decided to create this contest as a project that I intend to do often. My idea is to use Cinema to strengthen users' voting power through POB POWER delegations. The contests will always be around a subject involving the Seventh Art, and will take place in a very simple way, but by no means less interesting.
In this first edition, whoever wants to participate, must mention (in the comments section), a movie that is Proof Of Brain and create a justification for trying to sell it to me. Even if the movie is already known to me (my goal, in addition to helping users with POB delegations is also to know new movies), I will consider the power of creativity, and originality, in the explanation. Understand by POB movies, those scripts that make us reflect on subjects that make our minds "explode".
PRIZES: Delegations for a period of 15 days.
First Place: 100 POB POWER.

Second place: 75 POB POWER.

Third Place: 50 POB POWER.
The deadline of the contest will be 07 days. In the next day I'll comment, right here, in each answer, the reasons for my choices and also mention each of the winners. A new contest will be held when these awards / delegations return to me, because I want to reuse them (with the possibility of increasing the amounts) to reward other participants. The prizes can be repeated for the same participants... It all depends on how creative, and / or original your answers will be for the proposed challenges.
Now it depends on you, folks... If this contest is well received, I intend and want to make many other editions. Finally, I would like to ask @proofofbrainio, if possible, to put the post of this contest in the highlighted section (pinned) here in the community. My request is for the maximum number of people to be able to view it and who knows if they are interested in participating in the contest or helping to publicize it.
Thank you!
---
[CONCURSO POB - #01] Véndeme una película POB.
Los que me siguen desde hace un tiempo aquí (ya sea desde la época de Steemit o Hive), ya saben lo loco que estoy por el Cinema y pensando en ello, decidí crear este concurso como un proyecto que pretendo hacer a menudo. Mi idea es utilizar Cinema para fortalecer el poder de voto de los usuarios a través de delegaciones en POB POWER. Los concursos siempre serán en torno a un tema relacionado con el Séptimo Arte, y se desarrollarán de una forma muy sencilla, pero no por ello menos interesante.
En esta primera edición, quien quiera participar, debe mencionar (en la sección de comentarios), una película que es Proof Of Brain y crear una justificación para intentar vendérmela. Incluso si ya conozco la película (mi objetivo, además de ayudar a los usuarios con las delegaciones de POB es también conocer nuevas películas), consideraré el poder de la creatividad y la originalidad en la explicación. Entender por películas de POB, esos guiones que nos hacen reflexionar sobre temas que hacen que nuestra mente "explote".
PREMIOS: Delegaciones por un período de 15 días.
Primer lugar: 100 POB POWER.

Segundo puesto: 75 POB POWER.

Tercer lugar: 50 POB POWER.
La duración del concurso será de 07 días. Al día siguiente comentaré, aquí mismo, en cada respuesta, los motivos de mis elecciones y también mencionaré a cada uno de los ganadores. Se realizará un nuevo concurso cuando estos premios / delegaciones me vuelvan, porque quiero reutilizarlos (con posibilidad de aumentar los importes) para premiar a otros participantes. Los premios se pueden repetir para los mismos participantes... Todo depende de lo creativas y / o originales que sean tus respuestas a los desafíos propuestos.
Ahora depende de ustedes chicos... Si este concurso es bien recibido, pretendo y quiero hacer muchas otras ediciones. Finalmente, me gustaría pedir a @proofofbrainio, si es posible, que coloque la publicación de este concurso en un lugar destacado aquí en la comunidad. Mi pedido es que el máximo número de personas puedan verlo y quién sabe si les interesa participar en el concurso o ayudar a darlo a conocer.
¡Gracias!
---
[CONCURSO POB - #01] Me vendam um filme POB.
Aqueles que já me seguem há algum tempo por aqui (seja desde a época do Steemit ou da Hive), já sabem o quanto eu sou maluco por Cinema e pensando nisso, eu decidi criar esse concurso como um projeto que eu pretendo fazer frequentemente. A minha ideia é utilizar o Cinema para fortalecer o poder de voto dos usuários através de delegações em POB POWER. Os concursos sempre estarão em torno de algum assunto envolvendo a Sétima Arte, e irão acontecer de uma forma bem simples, mas nem por isso menos interessante.
Nesta primeira edição, quem quiser participar, tem que mencionar (na sessão de comentários), um filme que seja Proof Of Brain e criar uma justificativa para tentar vendê-lo para mim. Mesmo se o filme já for conhecido por mim (o meu objetivo, além de ajudar os usuários com delegações POB é também conhecer novos filmes), eu vou considerar o poder de criatividade, e originalidade, na explicação. Entendam por filmes POB, aqueles roteiros que nos fazem refletir sobre assuntos que fazem nossas mentes "explodirem".
PREMIAÇÕES: Delegações por um período de 15 dias.
Primeiro Lugar: 100 POB POWER.

Segundo lugar: 75 POB POWER.

Terceiro Lugar: 50 POB POWER.
O tempo de duração do concurso será de 07 dias. No dia seguinte eu vou comentar, aqui mesmo, em cada resposta, as razões para das minhas escolhas e mencionar também cada um dos vencedores. Um novo concurso será feito quando esses prêmios / delegações retornarem para mim, porque eu quero reutilizá-los (com a possibilidade de aumentar os valores) para premiar outros participantes. Os prêmios podem se repetir para os mesmos participantes... Tudo depende do quão criativos, e / ou originais suas respostas serão para os desafios propostos.
Agora depende de vocês, pessoal... Se esse concurso for bem recebido, eu pretendo e quero fazer muitas outras edições. Por fim eu gostaria de pedir ao @proofofbrainio, que se possível, coloque o post desse concurso em destaque aqui na comunidade. O meu pedido é para que o máximo de pessoas possam visualizá-lo e quem sabe se interessem em participar do concurso ou ajudar a divulgá-lo.
Obrigado!
---
Posted via proofofbrain.io