Response To Trostparadox's Student Projects Ideas Post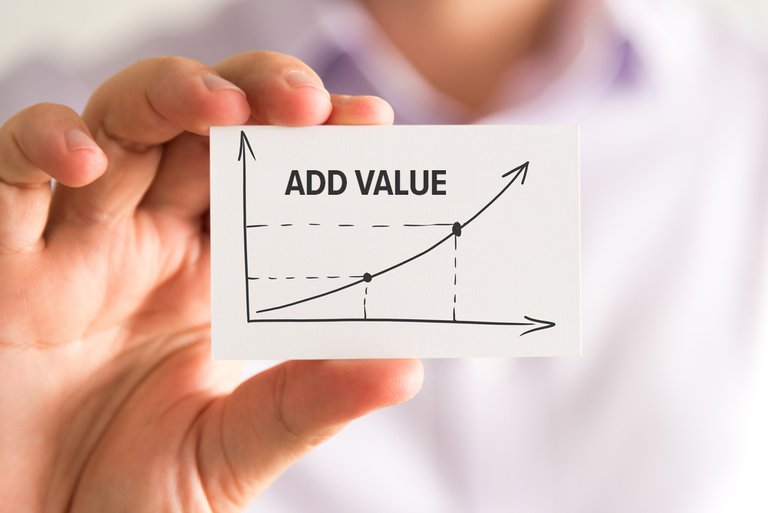 A few days ago I saw a post by @trostparadox seeking ideas for student projects that can add value to Hive. Hive is one of my favorite topics, and while I have no skills to pursue any ideas I always have ideas for Hive. So I thought that's easy. Let me come up with some ideas, but couldn't get to put in written words until now. That's why instead of leaving a long comment I will try to express my ideas here.
First of all I was really excited when I saw @trostparadox join Hive network. A college professor seeing value in Hive is huge. I have always thought Hive can be of great use for college students. Yes, Hive is for all. But it is great fit for any educational institution for many reasons. Let me explain why.
Leading social networking platform, Facebook, owes great deal to colleges for its success. College students were the first users of the platform and its success as a use case universities caught the attention of investors and turned it into what it is today.
There are many benefits that Hive can provide to college students around the world. First and foremost Hive is for open source, open networks, open communities and transparency. It has a potential to be a network that facilitates open sharing of knowledge and education. We are yet to see projects that focus on education and sharing of knowledge on Hive.
My first project idea is to pursue the potential of using Hive as an educational platform that can create education hub or network where students share their learning experiences and papers they work on. What most college students do is write papers, review books, etc. In other words create valuable content that only they and their professor see.
Sharing such works will create a network where students can have peer review of their works, share their research in a global immutable database, and potentially earn some rewards to cover some of their educational expenses.
College textbooks in the US are very expensive. I would assume it is same elsewhere as well. Just an ability to cover the cost of textbooks through sharing their educational experiences may help in covering costs of these expenses through Hive rewards distribution and/or Tribes rewards distribution. If successful not only the cost of textbooks but also the tuition fees can be covered via such activities. Most importantly it will create a network of sharing knowledge.
This idea may require some technical knowledge in building front-end that focuses on education and knowledge sharing that is free and accessible for all. And perhaps not possible to achieve within a timeframe of the course. Even the research and presentation of how this can be achieved can potentially be a big step forward.
Hive is a platform that can enable communities and societies create value and grow. Education and knowledge is among the greatest value that any community or society can benefit from. Any work put into this would be a contribution towards this goal.
Taking from Beckstroms's Law, of which I am great fan of, I would like the change the core question of the projects, and ask - "What value can Hive add to you (students)?". To answer this question or be involved in any projects one needs to understand what Hive is and what tools it provides to its participants.
Simply said, Hive is an open network. It has many features. Among which are decentralization which keep the network and funds secure, immutability that keeps all records transparent and public, fast and free transactions that beat the traditional forms of value transfers, gives ownership of accounts and wallets that nobody can tamper with, has Hive Backed Dollars that are equivalent to US Dollars, and more.
To learn about Hive one must use it, and participate in the network. For this reason I think, such courses should require students to earn cost of textbooks, tuition, or any set value for the semester through rewards distribution on Hive. It may not be easy, but doable.
I am a believer in knowledge sharing and education. Thanks to Hive I was able to gain some programming skills in python and sql. While many users may not have technical skills, to build things that can benefit themselves, communities and societies some technical skills will need to be obtained to understand Hive and how to utilize it to achieve the goals.
Fortunately, we have great people on Hive that are accessible to show some guidance and many have shared their knowledge and experience on Hive already. Hive has tools like HiveSQL to get blockchain data easily, or Beem to interact with the blockchain using python. I welcome all students to contact me if there is any help needed to get data from Hive blockchain. I don't know a lot, but would love to help if I can. My discord is in my profile.
Educational use case for Hive would be the best in my view. But there are other aspects of Hive that can be useful in Finance and Business as well.
One of the least used features of Hive is its escrow feature. This can be useful in business transactions. Researching how escrow on Hive works and how parties can settle transactions in such fashion can also provide business opportunities. Ask Hive witnesses and devs more about this, or search for posts on the topic to learn more about it.
Finance, Hive wallet and HBD. When Dan, the founder of the Steem rejoined Hive a few months ago, he mentioned something in regards to transactions or rewards on Hive being taxable events. Great thing about Hive transactions is everything is in the blockchain. All of the data is on the blockchain. If companies or individuals were to conduct some of their business on Hive using Hive or HBD, how would they do their accounting? There is a public ledger with all the transaction details available. Build a tool that will create annual or quarterly reports for tax purposes. This would be my finance related idea.
Speaking of finance, here is another idea. Hive has its own unique stable coin HBD(Hive Backed Dollars). It would be great to have a thorough research on stable coins in crypto space to demonstrate uniqueness of HBD. Many big investors like Shark Tank's Kevin O'Leary are investing in stable coins for guaranteed returns. How can HBD help such investors? How does HBD compare to all other stable coins in the market? What are the chance of HBD being targeted by SEC. A quality academic research into this can bring huge value to Hive, as many of us here believe HBD is the best stable-coin that hasn't been discovered yet.
Another idea for use case of HBD reminds the story of Kraken CEO's journey to bitcoin and creating a crypto exchange. Before bitcoin and Kraken he was involved in selling game items that valued at around a $1 or less. And he would buy them in bulk from Chinese sellers. Two difficulties he had in using USD were: one - all the credit card and paypal transaction fees, two - limitation in international or specific country laws of transferring certain amount in USD in a week. This made his interested in bitcoin for his business. How can HBD with zero transaction fee, 3 seconds fast transactions, and being pegged to USD can help such businesses? A quality research with data can be beneficial for Hive and also those who face such difficulties in their business activities.
Don't ask what you can do for Hive, ask what Hive can do for you.
Posted Using LeoFinance Beta
---
---