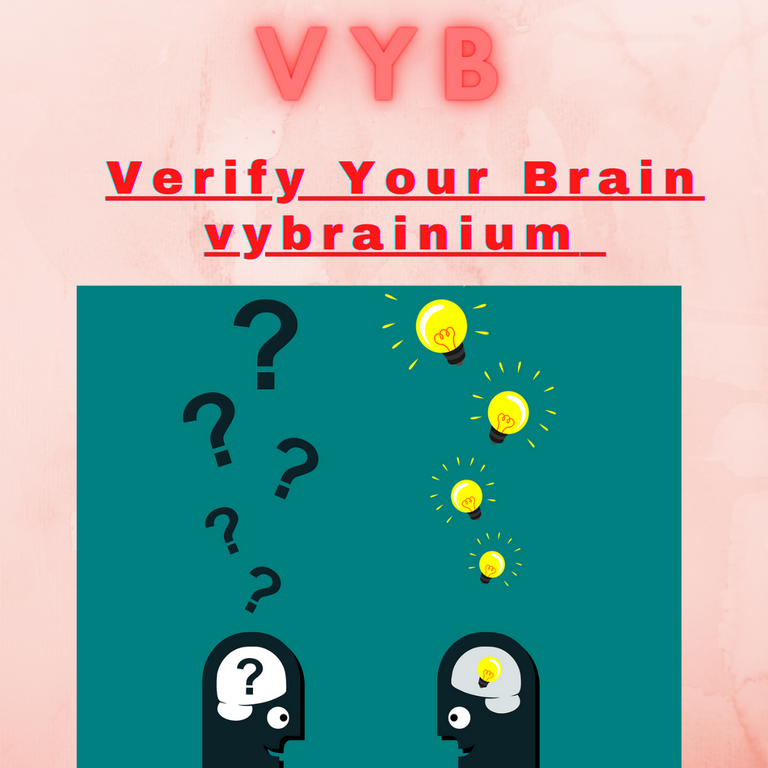 source edited with Canva
Hello to all the wonderful people of Hive Community. Good and Exciting News for all of us. We have a New Tribe and Token, Verify your Brain (VYB), a complete unexpected surprise from @trostparadox, but seeing the backend research, roadmap and future vision of VYB (vybrainium) tribe, but for which he had been working on for a long time. Before moving ahead, if you hadn't checked out the VYB launch post yet, Make sure you read it here , yeah I know it's too long and quite detailed but take your time and try to understand it thoroughly, because it totally worth it and I am sure you all gonna part of such interesting project, first of its kind in Hive Blockchain.
VYB and Verify Your Brain have been designed to complement POB and the Proof of Brain tribe, as a sort of 'parallel universe'
This one was definitely the need of the hour. POB has been under the shadows of doubts lately due to lack of response and updates from its founder. How well this experiment shape the further developments of POB tribe will be an interesting watch. But for the starters VYB will definitely fill the void that POB is lacking. I had always loved the POB community because of its wonderful people. And now seeing the VYB Management team including @trostparadox, @scholaris and @calumam, its all icing on the Cake. Now we don't have to wait for months for a reply from POB Founder, lol. 😅
Verify Your Brain is being birthed to complement the Proof of Brain tribe.
This will be sure exciting and new chapter on Hive Blockchain. This might be a turning point how tribes can collaborate and build something better on Hive Blockchain. This will definitely help other Hive Engine tokens to seek the missing peace of puzzle in the community. It may be or may be not alternative to a Hard Fork. Quite a bold and interesting step. VYB team has other visions too for better use case of this token.
Verify Your Brain -- POB & VYB: Two Tokens to Rule them All!
I know every person's opinion varies for both POB and VYB. You may find pros and cons in both or you may like the one or not the other. Let's for a while keep these differences of opinions aside. And appreciate this project and efforts of VYB Team. There are already many tribes and tokens on Hive Engine but this complementary and Well planned relationship between two tokens is very first of its kind and gives numerous of possibilities to explore and experience in blockchain and how communities work in hand to hand. I am sure the VYB team will welcome all the suggestions and feedbacks that the Hive Community will provide. Nothing can be perfect and there is always room to be better, let's be optimistic and welcome this Project.
Verify Your Brain -- HODL VYB, for Your Retirement ...
Well that's Visionary and fascinating. Good to begin something with this vision. I had joined POB Community with the same vision and kept on full staking since then. And now I am happy to join VYB with same dedication and lifelong commitment. Good to see VYB team have premeditated the autostaking feature which I always thought should be in POB. A very detailed Roadmap for Token Distribution and Inflation measures is available in Main Post
Claiming VYB Tokens will Likely Boost the Market Value of POB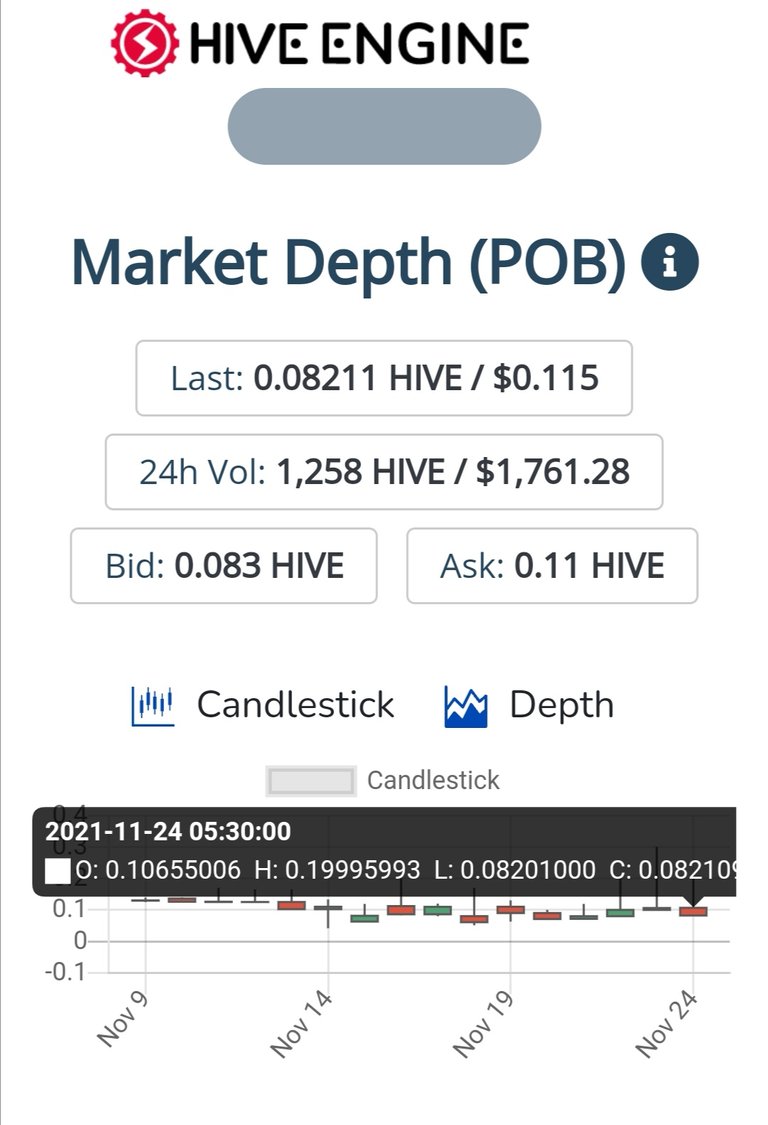 source
Well that already started, after so many months, the 24 hrs volume of POB reached that high, while POB even touching back into 0.3$ range after so many months. This data will keep on moving forward as more people become aware of VYB Token. You will need POBs either Liquid or stakd to claim VYB Tokens. A Big petty for those who already sold off there POBs lately. But it's not that late, you can buy POBs and claim VYB tokens. The process is explained in the main Post .
But make sure you hurry. Because...
First 150,000 VYB, exchangeable for POB at the rate of 4 VYB for every 1 POB
In conclusion, I would like to thank @trostparadox for coming up with VYB Project. POB community already knows you so well and we could always expect something extraordinary from you just like Proof of Blind. We all are looking forward to future updates of VYB Token and its much awaited official launch soon. Thank you so much Team VYB and All the best. 😊🙏
Posted Using LeoFinance Beta