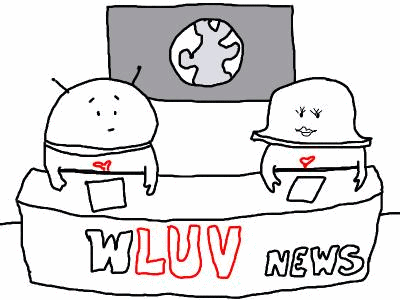 I've tried to be up front and open about everything with LUV. So, here is the next installment from the transparency department of LUVshares.
Changes
The LUV levels will be adjusted in the near future. More specifically, more LUV will need to be held to qualify for each LUV level.
Question: You may ask, "Why make the change so that LUV levels require more LUV?"
Answer: This was written about before, but the short-short answer is this: "Scarcity matters."
A bit longer answer: I try to keep a careful eye on the LUV emission rate. The emittance rate of LUV has naturally increased as LUV has become more popular and is used widely across LUV on a daily basis. This is the LUVshares mission and this maturation is great!
Yet, growing emission also undermines scarcity. With more LUV out there, one LUV becomes less scarce. Less scarce means less valuable. This is not great. I wish to strike a balance between (a) making LUV available to be shared and (b) retaining value. Read this. By value, I don't necessarily mean market value...I'll leave that to the forces of a free-and-open market. Rather, by value, I mean that receiving one LUV holds something intrinsically of value to it. It's like receiving an approving nod of respect for a job well done from a hard-nosed boss. Receiving a rare award like that really means something. By contrast, receiving a shipload of empty platitudes in bulk means little. Scarcity matters.
How much and when?
Below are the current numbers and proposed changes:
| | LUV Levels | Current LUV needed | Proposed new amount | Maximum LUV you can give per day | Note |
| --- | --- | --- | --- | --- | --- |
| 6 | LUV Legend | 150 | 200 | 10 | Once a legend, always a legend.Achieving reaching this level, even if you drop below again, you'll always be a LUV Legend. And you get a LUV Legend badge! |
| 5 | Romeo and Juliet | 90 | 150 | 5 | |
| 4 | Cupid | 60 | 90 | 4 | This amount currently qualifies you for a LUV Appreciation Drop (LAD)...a "Thank You" airdrop of LUV. |
| 3 | Connected | 25 | 50 | 3 | |
| 2 | Crush | 10 | 10 | 1 | This amount currently qualifies you to call the LUVbot. |
| 1 | Cooties | <10 | 0 | | |
Wen change?
The date of the change is up in the air a bit to allow for some flexibility, but mid-September is a likely time. Perhaps September 18 would be a good day to shoot for.
Analysis
Although a knee-jerk reaction to raising the requirements for each level might be to say, "This is bad," I would disagree. I see this change as progress, as natural growth, and as a strengthening of the LUV ecosystem. Slowing emittance bolsters scarcity which, in turn, supports value.
Going forward...expect the LUV levels to incrementally continue a gradual increase. I will say that the main tenet of LUV, the mission, in fact, is to allow Hive users to share love across the blockchain. To that end, the lowest level capable of sharing LUV has been holding only 10 LUV. That will remain. Anyone with 10 LUV will still be able to share one LUV daily, for free, by calling the LUVbot with the !LUV command.
:)
Share the love,
-written by @crrdlx
---

Like LUVshares? You can support the project through BuyMeBerries.

@LUVshares - Share the LUV.
<><